Tue / 3 October 2023
Local Love – The East Cut Coffee Passport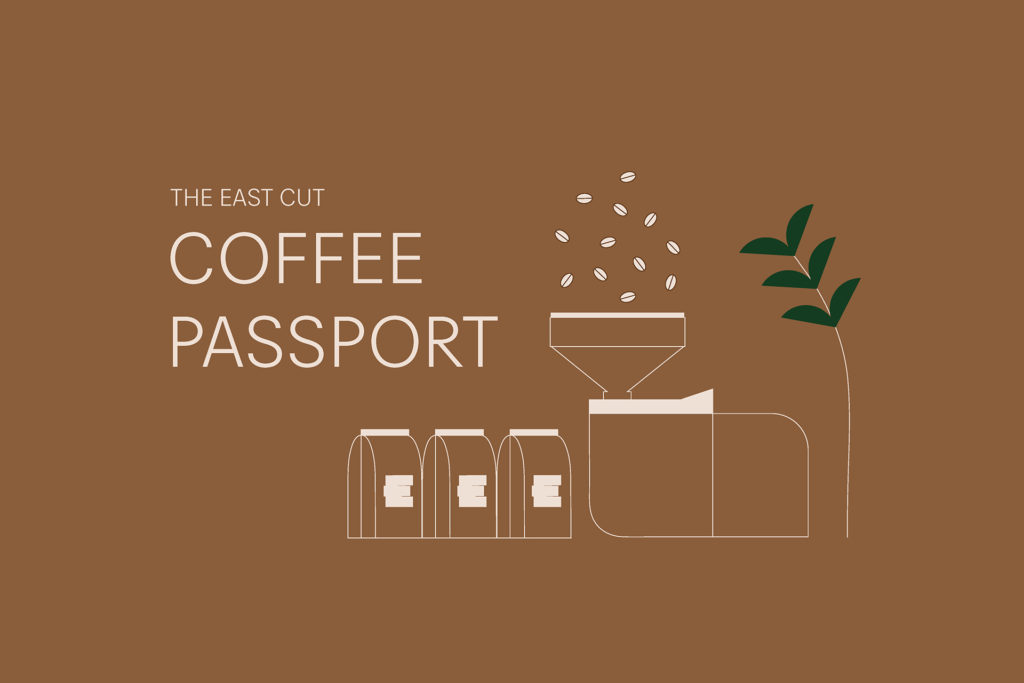 We all love our favorite caffeinated beverage, so we got very excited when our neighbors at The East Cut announced The East Cut Coffee Passport.
The East Cut made the announcement on their site.
Are you ready to blend your love for coffee with a thrilling adventure right in the heart of The East Cut neighborhood? Get your mugs ready because the Coffee Passport Scavenger Hunt is here!
This challenge will include a digital guide that will help fuel your love for coffee through an interactive scavenger hunt with fantastic rewards for five lucky winners! 
Here is a summary of the Passport event. Full information can be found here.
The Coffee Passport is your ticket to exploring the rich history and diverse coffee culture of our vibrant neighborhood! Here's how to sip, shop, and win:
The Sip & Shop Challenge: Visit at least 5 out of 8 participating coffee shops and indulge in a caffeinated delight. Spend $5 or more at each spot and keep those receipts handy!

Submit Your Java Journey: Share your coffee conquest by submitting your receipts through the QR code link provided above. Every receipt is like a stamp on your Coffee Passport.

Brewing Excitement: The Coffee Scavenger Hunt kicks off on October 3rd and will keep you buzzing until October 30th. Explore at your own pace and uncover hidden gems along the way.

And the grand finale… The Coffee Connoisseur Lottery: Once the hunt concludes, we'll enter all eligible submissions into a lottery where there will be five lucky winners!
Your Reward: Each winner will receive a fabulous gift basket filled with coffee treasures and a $40 gift card to their coffee shop of choice. It's the ultimate caffeine-infused prize!
The Coffee Passport, as well as submission forms, can be accessed here.
It's not just about a cup of coffee but also about the history of our favorite morning beverage.
Did you know that The East Cut is not just home to incredible coffee shops, but also boasts an extraordinary coffee history of innovation? It's right here that the brilliant minds behind Folgers pioneered the "cup-tasting" idea, revolutionizing how we assess the flavor of coffee. Before this game-changer, coffee beans were chosen based on appearance alone, but Folgers brought a new level of sophistication to the process.
R.W. Hills, another coffee pioneer in our neighborhood, unleashed a coffee packaging revolution. His groundbreaking technique, known as "vacuum-packing," removes air from coffee packages, preserving every bean's rich, aromatic goodness. Even today, it's the go-to method for keeping your coffee fresh and flavorful. Imagine a journey through The East Cut where you not only savor exceptional coffee but also experience the very history that shaped the way we enjoy it today!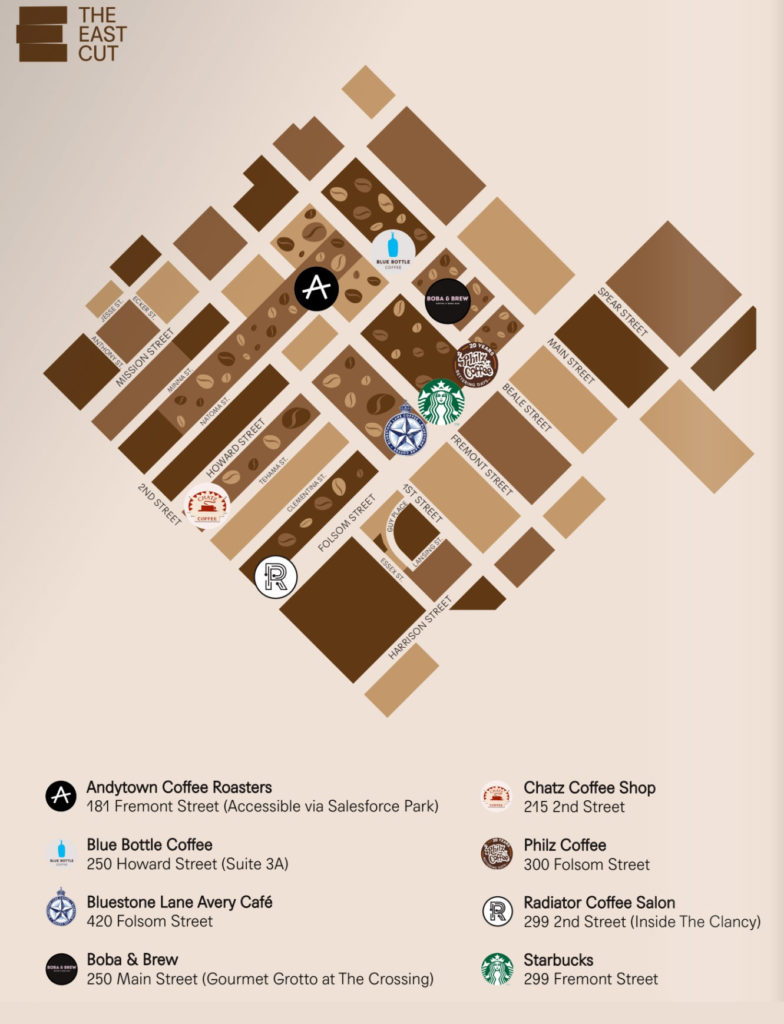 Sounds like fun to us.
You can follow along with some the best coffee venues in The East Cut.

@andytownsf @bluebottle @bluestonelane @bobaandbrewsf @chatzcoffee @philzcoffee @starbucksreservebarsf @theclancysf (Radiator Coffee Salon)
Image credit: The East Cut
The Royal Treatment
In ancient Greece, any guest could be a god. That's how we think of our residents and the folks they invite over. It translates to more than just respectful customer service. It means genuine empathy and concern for people's well-being. Our 24/7 on-site staff obsess over details to make your home life warm and comfortable. You can hit them up for anything from laundry pickup and local organic food delivery to dog walking and excursion planning. Friendliness begets friendliness. Joy yields more joy. That's what it's all about. Discover new, luxury San Francisco apartments at Jasper in Rincon Hill. Be sure to follow Jasper on Facebook and Instagram as we share news and updates about our exciting new community. #RentJasper It's a heck of a place to call home.