Fri / 15 September 2023
The Jasper October Agenda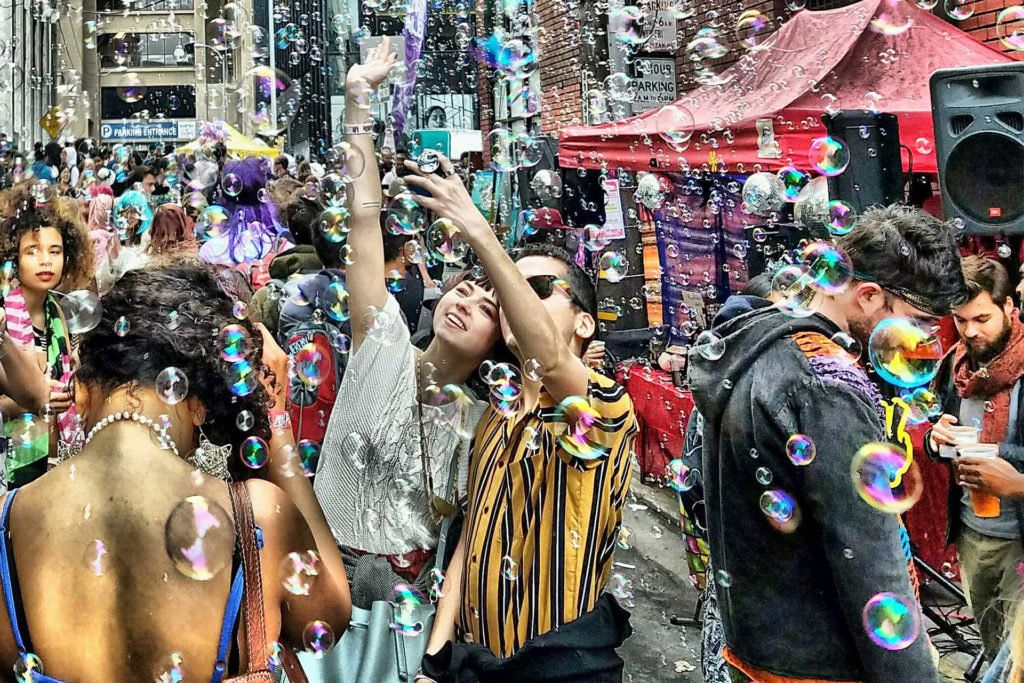 Life at Jasper puts you in the center of excitement every month. October brings a variety of must attend events to the City. We've rounded up a few that include Fleet Week, trivia nights, live music, Farm to City Feast, and much more. Map out your month here:
October 1, HEAD WEST, Every first Sunday of the month Head West will bring Bay Area Makers, Crafters, Designers, Artists + Vintage Merchants to the Ferry Building's beautiful back plaza.
October 1, TEXSOM Wine Tasting. TEXSOM + Ferry Plaza Wine Merchant join for an annual wine tasting in the Ferry Building Grand Hall, featuring award winning wines from the 2023 TEXSOM Awards.
October 2-10, Fleet Week. Held annually between the Golden Gate Bridge and Alcatraz, The San Francisco Fleet Week Air Show Presented by United attracts fans from all over the globe. The waterfront event is headlined by The U.S. Navy Blue Angels and is the only air show in the United States with a commercial airliner, the United 777, to perform a fully choreographed act.
October 3, Trivia Night at Barebottle Beer Garden at Salesforce Park. Live multi-media trivia every Tuesday night @ 5:30pm Barebottle Beer Garden at Salesforce Park.
October 4, 11, 18 + 25, Live Music on the Plaza. Enjoy lunch and live music on the Ferry Building's Back Plaza featuring Bay Area musicians every Wednesday in October. Grab your Ferry Building favorites inside the Marketplace and soak up picture perfect bay views in our expansive outdoor dining area!
October 5, Navy Band Southwest Woodwind Quintet. U.S. Navy Band Southwest's Woodwind Quintet band will perform at the Ferry Building as part of San Francisco Fleet Week.
October 5, First Thursdays at SFMOMA. From 1–8 p.m. on the first Thursday of every month, Bay Area residents can enjoy SFMOMA's galleries filled with lively and inspiring art — for free.
October 6, 13, 20 + 27, Ferry Flicks. Join the fun during Ferry Flicks at the Fort Point Beer Garden every Friday in October at sundown.
October 7, The Everybody Eats Festival. From the eclectic mix of fashion, pulsating beats of music, to the tantalizing aromas of food, our festival aims to showcase the best of California's melting pot culture.
October 12, Express Bootcamp. A relentless, time-efficient, action-packed workout that will bring heart-thumping drills & total body challenges. Provided by FITNESS SF at Salesforce.
October 13, Comedy at The Crossing. Enjoy a night filled with laughs, drinks, bites, and more. Featuring top rising comedians from the Bay Area.
October 14, How Weird Street Faire. The longest-running dance festival on the West Coast returns with 9 stages of music, dancing, costumes, and weirdness in downtown San Francisco.
October 15, Foodwise Sunday Supper. At Sunday Supper: A Farm to City Feast, you'll enjoy an abundant walkaround reception and elegant seated four-course dinner at San Francisco's iconic Ferry Building, showcasing the freshest fall produce from Foodwise's Ferry Plaza Farmers Market.
October 19 + 26, East Cut Walking Tour. Try The East Cut's favorite eateries and learn about the amazing sculptures that adorn our public space. You'll enjoy small bites from Socola Chocolatier, Dragon Eats, Tycoon Kitchen, Happy Lemon and end with a refreshing beer from Barebottle in Salesforce Park.
October 20, Haunted Halloween. Dare to enter a world of frightful fun and mischief as the ghouls and ghosts of Trellis come alive! Prepare to be enchanted and spooked at every dark corner.
October 21, San Francisco Trolley Dances. Walking tours of site-specific dance performances from Downtown SF to the Exploratorium to Fisherman's Wharf along the F-line.
October 26, Snacks & Facts: A Walking Food Tour. A walking tour highlighting the east cut's favorite restaurants and famous sculptures.
October 28, Dog Days of Summer. This monthly gathering allows you to meet fellow dog lovers, brunch with your best friend outdoors, dance at the doggy disco, shop for unique pet products, and more.
October 28, W Hotel San Francisco MEGA HALLOWEEN Party. One of a Kind Special Halloween Ball with Magically decorated FOUR Separate Rooms, 10 DJs, Dancers, Drummers and MUCH more!
October 29, Trick-or-Treat at the Ferry Building. Perfect for kids and families, visit the Ferry Building and trick-or-treat your way around the Marketplace! Find all the spooky characters in a scavenger hunt and view a live pumpkin carving demonstration.
Thru October, Union Square in Bloom Summer Music Series. Union Square Plaza will come alive with the sounds of talented local artists, celebrating the rich musical heritage of this iconic city.
Fridays in October, Bollywood Dance Fridays at Salesforce Park. An amazing fun Bollywood dance class for all ages and all levels come dip your feet in Bollywood with Manpreet known to bring hearts to joy.
Farmers Market. Make sure to stop by the Thursday weekly Farmers Market at The Crossing at East Cut (250 Main Street) from 3:00 to 7:00 pm! Come join the community in supporting local vendors as you make your weekly veggie pick-me-up, grab a bouquet of flowers, and sip on an ice-cold beverage from the Greyhound Bar. The market will feature a rotating list of vendors each week, featuring fresh produce, artisan foods, local goods, and live music.
Image Credit: How Weird Street Faire on Facebook
Sincerely Yours
Jasper is a convergence. Of structure and imagination. Of the classic and the eclectic. Of art and life. This 400-foot high-rise apartment building crowns San Francisco's fabled Rincon Hill and stands as an iconic addition to the city skyline. It is a statement about elegance in a place where elegance actually means something. Be sure to follow Jasper on Facebook and Instagram as we share news and updates about our exciting new community.  #rentjasper It's a heck of a place to call home.