Tue / 5 September 2023
Experience Boba & Brew at The Crossing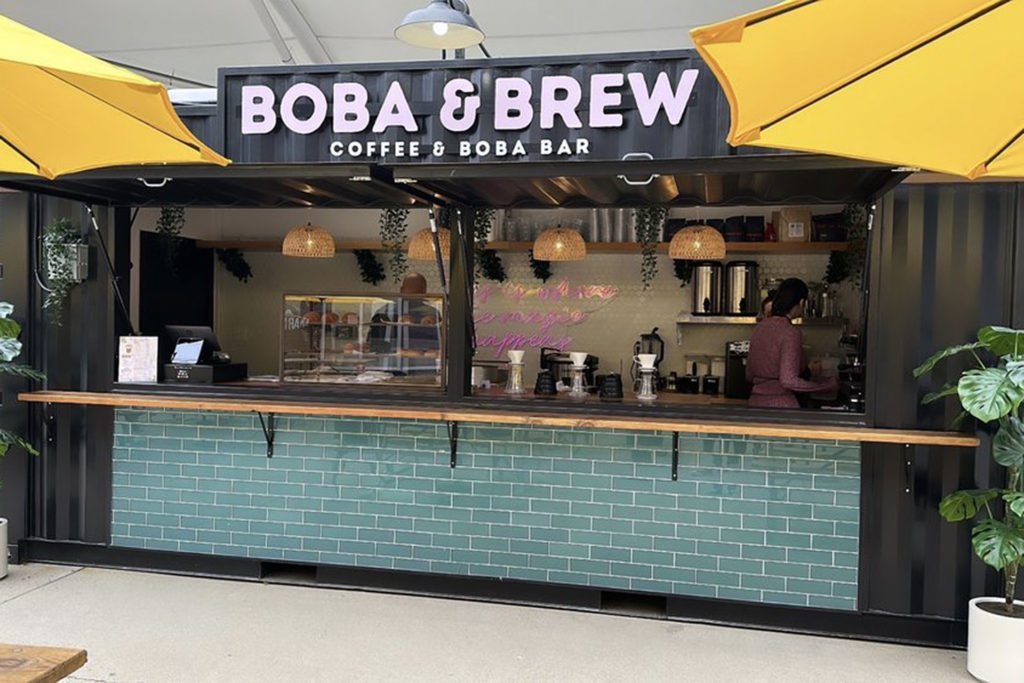 We love living in the Eat Cut, a neighborhood which is always evolving and improving each day. When you live at Jasper, it's a wonderful place to call home.
Next time you find yourself up for some outdoor fun at The Crossing, check out the newest addition to their Gourmet Grotto, Boba & Brew.
Located near the yellow umbrellas, you'll find the popular Boba & Brew, offering patrons a nice assortment of caffeinated beverages, boba drinks and pastries.
Although it hasn't been open for that long, locals and visitors alike love what Boba & Brew is serving up. Just take a look at some of these Yelp reviews.
Awesome spot to grab a boba in a fun park! The drinks and pastries were perfect and friendly service 🙂 – Marcus L.
Nice service, very kind lady. And the tea was good. Would come back. Also they gave us free pastries. – Gaby R.
Cool environment and a chill hang out spot near my house! Dog friendly too 🙂 hubby always wants their taro bubble tea whenever we pass by! – Pixie L.
Visited this location for Dog Days in the city- perfect distance from Saturday's farmers market. Great location, huge selection of drinks! Yummy pastries. – Nia T.
Awesome boba place in convenient location!! Great vibes and nice staff. Recommend coming on a sunny day. – Elle N.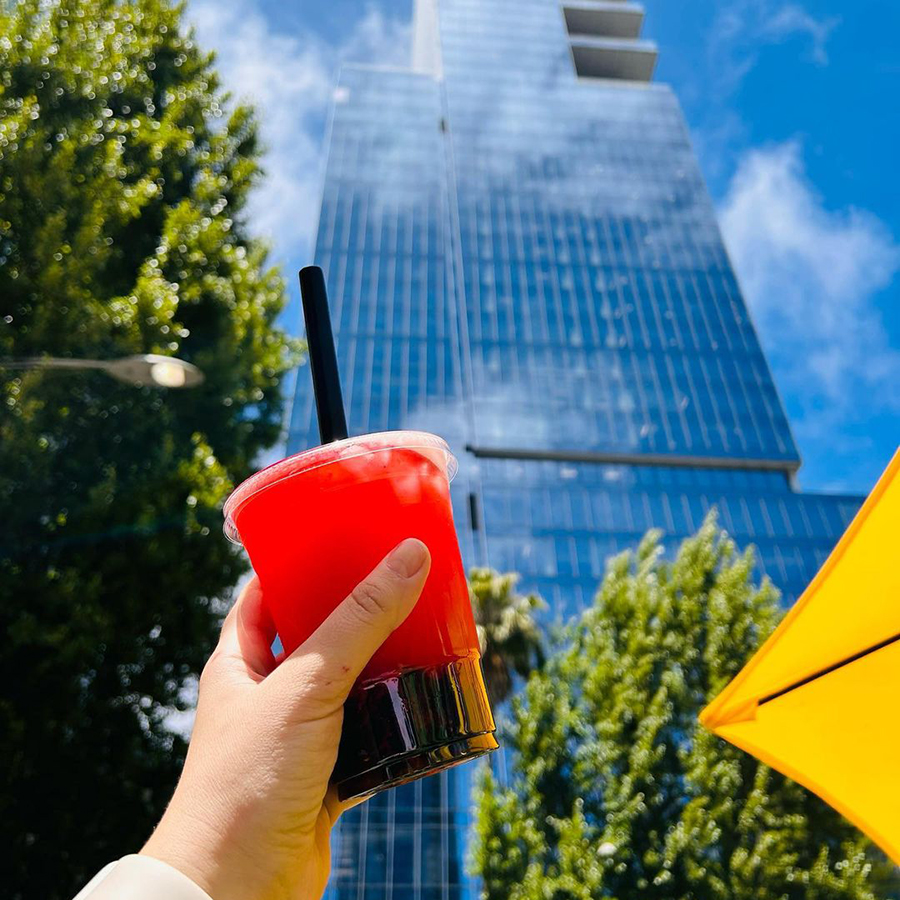 So head out to The Crossing , partake in some boba deliciousness and be sure to share your experience.
Image credit: bobaandbrewsf and eastcutcrossing
The Royal Treatment
In ancient Greece, any guest could be a god. That's how we think of our residents and the folks they invite over. It translates to more than just respectful customer service. It means genuine empathy and concern for people's well-being. Our 24/7 on-site staff obsess over details to make your home life warm and comfortable. You can hit them up for anything from laundry pickup and local organic food delivery to dog walking and excursion planning. Friendliness begets friendliness. Joy yields more joy. That's what it's all about. Discover new, luxury San Francisco apartments at Jasper in Rincon Hill. Be sure to follow Jasper on Facebook and Instagram as we share news and updates about our exciting new community. #RentJasper It's a heck of a place to call home.