Thu / 24 August 2023
The Jasper September Agenda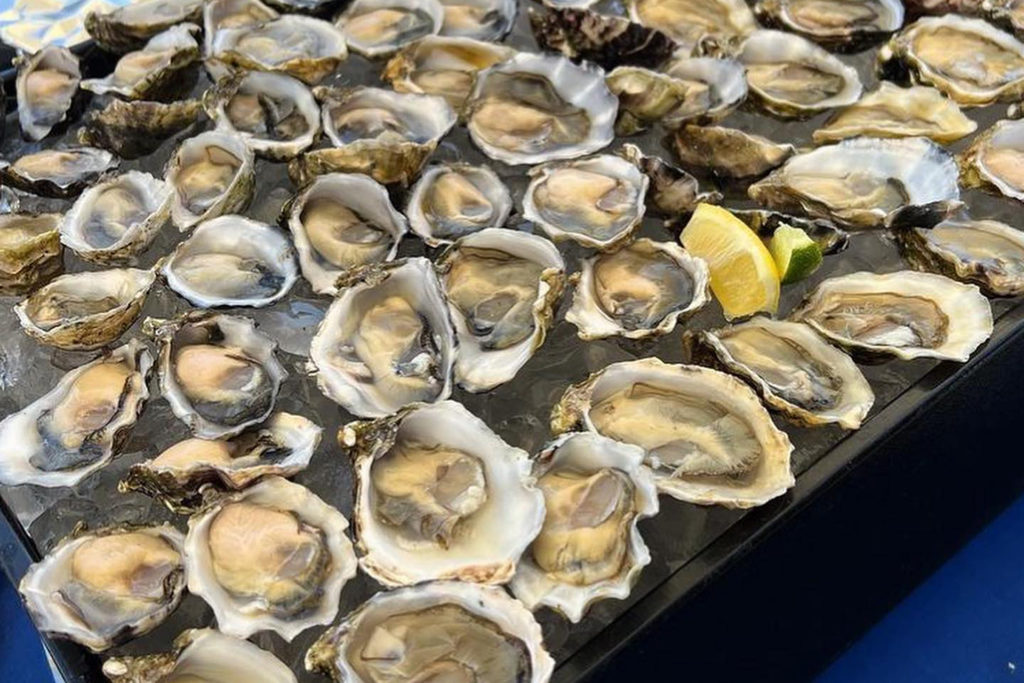 Life at Jasper puts you in the center of excitement every month. September brings a variety of must attend events to the City. We've rounded up a few that include first Fridays, a Cheese Fest, walking tours, live music and much more. Map out your month here:
September 3, HEAD WEST, Every first Sunday of the month Head West will bring Bay Area Makers, Crafters, Designers, Artists + Vintage Merchants to the Ferry Building's beautiful back plaza.
September 5, Trivia Night at Barebottle Beer Garden. Enjoy live multi-media trivia every Tuesday night @ 5:30pm Barebottle Beer Garden at Salesforce Park.
September 6, Dance Outdoors with Rhythm & Motion. Rhythm & Motion and Yerba Buena Gardens Festival invite you to join us for R&M Fusion class at the beautiful Yerba Buena Gardens.
September 7, First Thursdays at SFMOMA. From 1–8 p.m. on the first Thursday of every month, Bay Area residents can enjoy SFMOMA's galleries filled with lively and inspiring art — for free.
September 8, Comedy at The Crossing. Enjoy a night filled with laughs, drinks, bites, and more. Featuring top rising comedians from the Bay Area.
September 8, Bhangra and Beats Night Market. A free night market series in downtown SF featuring music, dance, food, drinks, shopping, and more.
September 9, Star Wars™ Day Vip Experience. Join the second Star Wars Night of the season at Oracle Park with this exclusive VIP experience that will bring the STAR WARS™ galaxy to Oracle Park.
September 10, Gardeneur Plant and Eco-Market. Gardeneur's monthly Plant Market returns to the San Francisco Ferry Building, Second Sundays through September.
September 12 + 26, East Cut Walking Tour. Try The East Cut's favorite eateries and learn about the amazing sculptures that adorn our public space. You'll enjoy small bites from Socola Chocolatier, Dragon Eats, Tycoon Kitchen, Happy Lemon and end with a refreshing beer from Barebottle in Salesforce Park.
September 15 + 22, Feel Good Fridays. SPARK Social brings the backyard party to you every Friday with live music, lawn games, and $5 happy hour at the bar and the food trucks.
September 15, Rosh Hashanah Dinner. Celebrate the Jewish New Year with your loved ones and meet new friends in a relaxed and informal atmosphere.
September 17, Doga. Begin the new season with a fur-esh start at Doga at SPARK Social.
September 23, SF Cheese Fest. Over 20 California artisan cheesemakers and producers showcase their products while guests sip local wine & beer + enjoy live music.
September 23, Pop-Ups on the Plaza: Fall Kickoff. Celebrate local BOB's and kick off the harvest season with a day of delicious food, community, and family fun at the Embarcadero Ferry Terminal Plaza.
September 24, Jammin' at The Crossing. In partnership with JAMaROO Kids, on the last Sunday of each month for music class and bond with your child(ren).
September 24, OysterFest. Mark your calendars for the 2023 OysterFest from 12pm to 3pm on Waterbar and EPIC's patios.
September 29, Good Food Mercantile. The Good Food Foundation is proud to gather the community together in 2023 for the Good Food Mercantiles – the un-trade show for tasty, authentic, responsible food.
September 29, Sundown Cinema: Legally Blonde. Sundown Cinema is back for its fifth season! This year, the free outdoor movie series will feature seven films in seven parks across San Francisco.
Wednesdays, Live Music on the Plaza. Enjoy lunch and live music from 12-1pm on the Ferry Building's Back Plaza featuring Bay Area musicians every Wednesday in September and October. Grab your Ferry Building favorites inside the Marketplace and soak up picture perfect bay views in our expansive outdoor dining area!
Fridays in September, Bollywood Dance Fridays at Salesforce Park. An amazing fun Bollywood dance class for all ages and all levels come dip your feet in Bollywood with Manpreet known to bring hearts to joy.
Thru October, Union Square in Bloom Summer Music Series. Every Saturday through mid-October from 1pm – 4pm, and beginning in August, every 3rd Thursday, from 4:30 pm to 7:30 pm, Union Square Plaza will come alive with the sounds of talented local artists, celebrating the rich musical heritage of this iconic city.
Image Credit: Waterbar on Facebook
Sincerely Yours
Jasper is a convergence. Of structure and imagination. Of the classic and the eclectic. Of art and life. This 400-foot high-rise apartment building crowns San Francisco's fabled Rincon Hill and stands as an iconic addition to the city skyline. It is a statement about elegance in a place where elegance actually means something. Be sure to follow Jasper on Facebook and Instagram as we share news and updates about our exciting new community.  #rentjasper It's a heck of a place to call home.