Sat / 5 August 2023
FIFA Women's World Cup Fun at The Crossing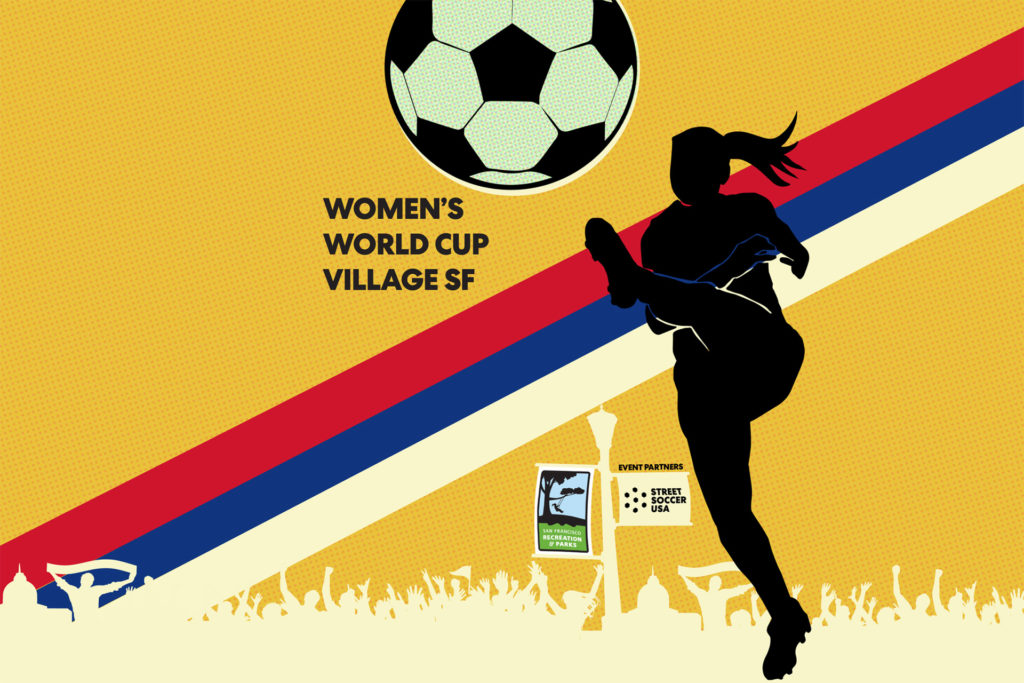 The World loves to come together for some Women's World Cup Soccer. As the leaders advance to the Quarter Finals, join other World Cup fans at The Crossing.
The Women's World Cup Village is hosted by The East Cut and Street Soccer USA. This exciting event is a free celebration of the global power and talent of women in soccer, where residents from across the city come together to enjoy open-air viewing parties for the games. With a strong emphasis on gender equality and empowerment, this series aims to inspire young girls and women to pursue their dreams and leave a lasting impact in the world of soccer.
Non-profit Street Soccer USA, in partnership with the City of San Francisco, is leading the production of a 4 public screening of World Cup matches in iconic downtown locations throughout the city. A World Cup Village of food trucks, local merchants, performances, activities, live music and more will be rising up around the jumbo screens. Join us for this unifying global event that celebrates the cultural diversity and vibrancy of San Francisco.
Join the fun at The Crossing for the Women's World Cup Quarter Finals
Thursday, August 10, 2023
6:00 PM 9:00 PM
Image credit: https://www.worldcupsf.org/
The Royal Treatment
In ancient Greece, any guest could be a god. That's how we think of our residents and the folks they invite over. It translates to more than just respectful customer service. It means genuine empathy and concern for people's well-being. Our 24/7 on-site staff obsess over details to make your home life warm and comfortable. You can hit them up for anything from laundry pickup and local organic food delivery to dog walking and excursion planning. Friendliness begets friendliness. Joy yields more joy. That's what it's all about. Discover new, luxury San Francisco apartments at Jasper in Rincon Hill. Be sure to follow Jasper on Facebook and Instagram as we share news and updates about our exciting new community. #RentJasper It's a heck of a place to call home.