Mon / 14 August 2023
Easy Riding at Jasper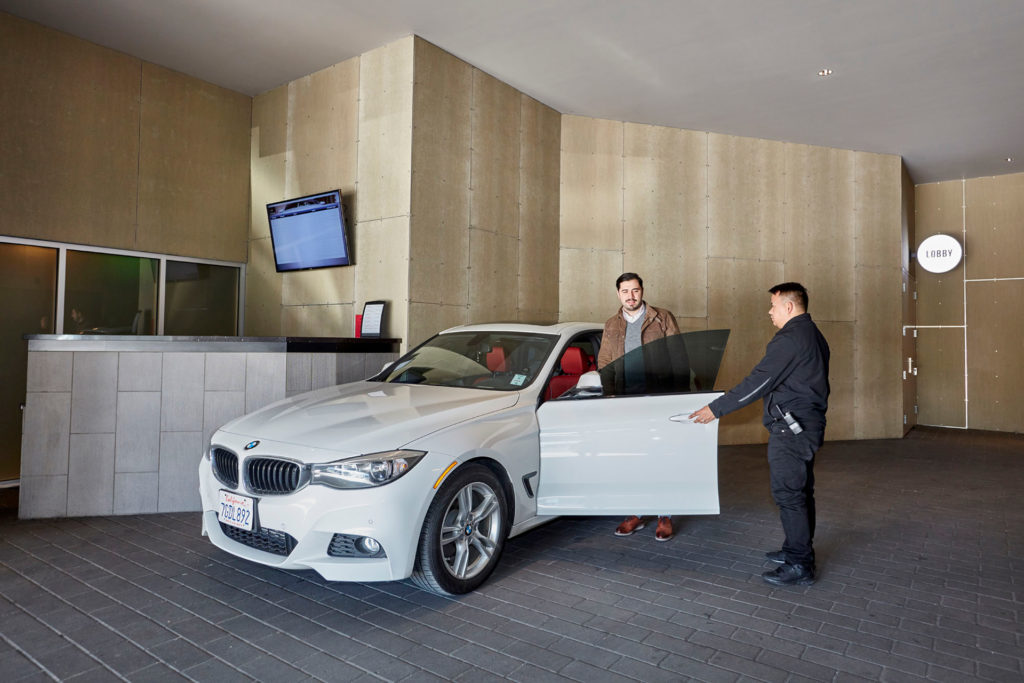 Living at Jasper has its advantages. Not only do you live in one of the premiere rental communities in all of the Bay Area but you also enjoy unprecedented amenities. One such amenity you will enjoy as a Jasper resident is the host of transportation options, designed to keep you connected wherever you may go.
The Jasper Valet team is always available to assist you with any of the following transportation services. For your convenience, we have adopted an interactive touchscreen technology for valet service, powered by Riseio.
Valet Service: Valets services are available for residents and guests alike.
Car Wash and Detailing: A clean car is a happy car (and driver). Hit the streets of the city in style when you live at Jasper.
Car Charging Stations: All you need to charge your EV for travel in the city and beyond.
Transportation Options: Residents also have access to Zipcar and Scoot on site for those looking for additional options.
Bike Share: When you want to leave the 4-wheel transport behind, Jasper has you covered for two-wheeled transit. Bike Share is a wonderful way to explore the neighborhood and nearby Embarcadero.
Biker's Dream:  For those who rely on bicycles as their main means of transportation, Jasper has a bike repair room as well as storage conveniently onsite. Cycling enthusiasts will love what Jasper has to offer.
Happy and safe travels.
The Royal Treatment
In ancient Greece, any guest could be a god. That's how we think of our residents and the folks they invite over. It translates to more than just respectful customer service. It means genuine empathy and concern for people's well-being. Our 24/7 on-site staff obsess over details to make your home life warm and comfortable. You can hit them up for anything from laundry pickup and local organic food delivery to dog walking and excursion planning. Friendliness begets friendliness. Joy yields more joy. That's what it's all about. Discover new, luxury San Francisco apartments at Jasper in Rincon Hill. Be sure to follow Jasper on Facebook and Instagram as we share news and updates about our exciting new community. #RentJasper It's a heck of a place to call home.