Mon / 24 July 2023
The Jasper August Agenda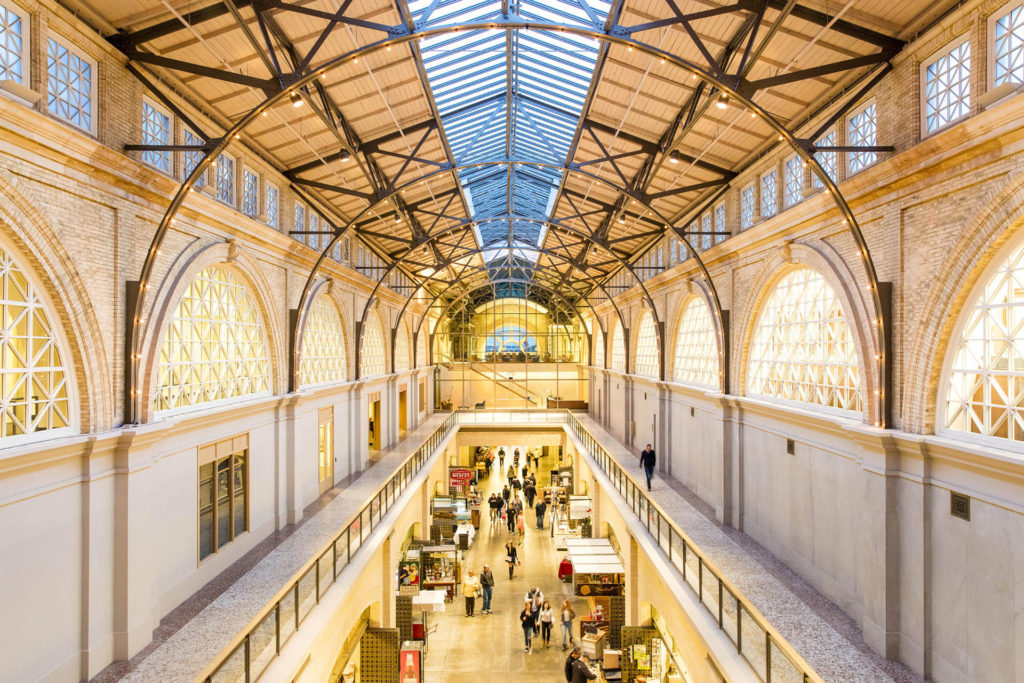 Life at Jasper puts you in the center of excitement every month. August brings a variety of must attend events to the City. We've rounded up a few that include music festivals, backyard parties, comedy, trivia, Summer Ferry Fest, and much more. Map out your month here:
August-October, Union Square in Bloom Summer Music Series. Every Saturday through mid-October from 1pm – 4pm, and beginning in August, every 3rd Thursday, from 4:30 pm to 7:30 pm, Union Square Plaza will come alive with the sounds of talented local artists, celebrating the rich musical heritage of this iconic city.
August 1, A Journey in Tea with Roy Fong. Join Imperial Tea Court founder and tea master Roy Fong for a guided two-hour tea tasting experience at the Ferry Building.
August 1-17, Clock Tower Crawl. Pick up a Clock Tower Crawl card at Bay Crossings to play. Stamp your card at three participating shops in a row and win a limited-edition keepsake. Stamp all nine shops on the Clock Tower Crawl card and be entered to win an additional prize.
August 1-20, Stern Grove Festival. This free outdoor concert series has happened every summer since 1938. The festival is on Sunday afternoons at 2 pm.
August 3, Yerba Buena Gardens Public Art Tours. Yerba Buena Gardens Festival's recurring walking tour exploring the stunning public art of Yerba Buena Gardens.
August 3, First Thursdays at SFMOMA. From 1–8 p.m. on the first Thursday of every month, Bay Area residents can enjoy SFMOMA's galleries filled with lively and inspiring art — for free.
August 4, 11, 18 + 25, Feel Good Fridays. SPARK Social brings the backyard party to you every Friday with live music, lawn games, and $5 happy hour at the bar and the food trucks.
August 4-5, Maxwell: A Night At The Symphony. The SF Symphony takes the stage with Grammy-winning soul star Maxwell, a groundbreaking artist famed for redefining the genre.
August 6, HEAD WEST, Every first Sunday of the month Head West will bring Bay Area Makers, Crafters, Designers, Artists + Vintage Merchants to the Ferry Building's beautiful back plaza.
August 8, Wayfare Tavern Wine Dinner Series. Indulge in a thoughtfully curated menu designed to perfectly complement the exceptional wines from Trefethen.
August 10, Scents & Sense at Maison Verbena. Artisan candle-making demonstration at the Ferry Building.
August 11, Comedy at The Crossing. Enjoy a night filled with laughs, drinks, bites, and more. Featuring top rising comedians from the Bay Area.
August 13, Gardeneur Plant and Eco-Market. Gardeneur's monthly Plant Market returns to the San Francisco Ferry Building, Second Sundays through September.
August 17, Summer Ferry Fest. Let's party like it's 1898! Celebrate the San Francisco Ferry Building turning 125 at the first ever Summer Ferry Fest.
August 17, La Mar x La Cocina Dinner. Executive Chef Victoriano Lopez joins forces with fellow Peruvian Chefs Norka Hernandez of Suyos Catering and Carmen Anderson of Camucha's Kitchen for an exclusive dinner.
August 17, Bar Car. Embarcadero Center is kicking off the Summer season with Bar Car, an outdoor, mobile bar at the Urban Patio at Three Embarcadero Center.
August 18, Social Fridays at Madarae Lounge. Join the Madarae and experience an evening of dazzling drinks, energetic beats, and an atmosphere fit for the parties of the gods.
August 18-19, Drake: It's All A Blur Tour. See Drake at Chase Center.
August 25, Bollywood Dance Fridays at Salesforce Park. An amazing fun Bollywood dance class for all ages and all levels come dip your feet in Bollywood with Manpreet known to bring hearts to joy.
August 27, Oogubi Wonderland: Aquatic Adventure. Step into an aquatic wonderland and immerse yourself in the power of sensory play at SPARK Social.
August 29, Trivia Night at Barebottle Beer Garden. Enjoy live multi-media trivia every Tuesday night @ 5:30pm Barebottle Beer Garden at Salesforce Park.
August 30, Dance Outdoors with Rhythm & Motion. Rhythm & Motion and Yerba Buena Gardens Festival invite you to join us for R&M Fusion class at the beautiful Yerba Buena Gardens.
Thursdays, Live Music on the Plaza. Enjoy live music from 4:00 – 6:00 PM on the Ferry Building's Back Plaza featuring Bay Area musicians every Thursday through August.
Movies all Month Long. Located in the heart of downtown San Francisco, The Cut Outdoor Cinema at The Crossing is the Bay's first year-round outdoor cinema. Check out what's coming to the big screen.
Image credit: Ferry Building Marketplace
Sincerely Yours
Jasper is a convergence. Of structure and imagination. Of the classic and the eclectic. Of art and life. This 400-foot high-rise apartment building crowns San Francisco's fabled Rincon Hill and stands as an iconic addition to the city skyline. It is a statement about elegance in a place where elegance actually means something. Be sure to follow Jasper on Facebook and Instagram as we share news and updates about our exciting new community.  #rentjasper It's a heck of a place to call home.