Mon / 8 May 2023
Outdoor Cinema at The East Cut Crossing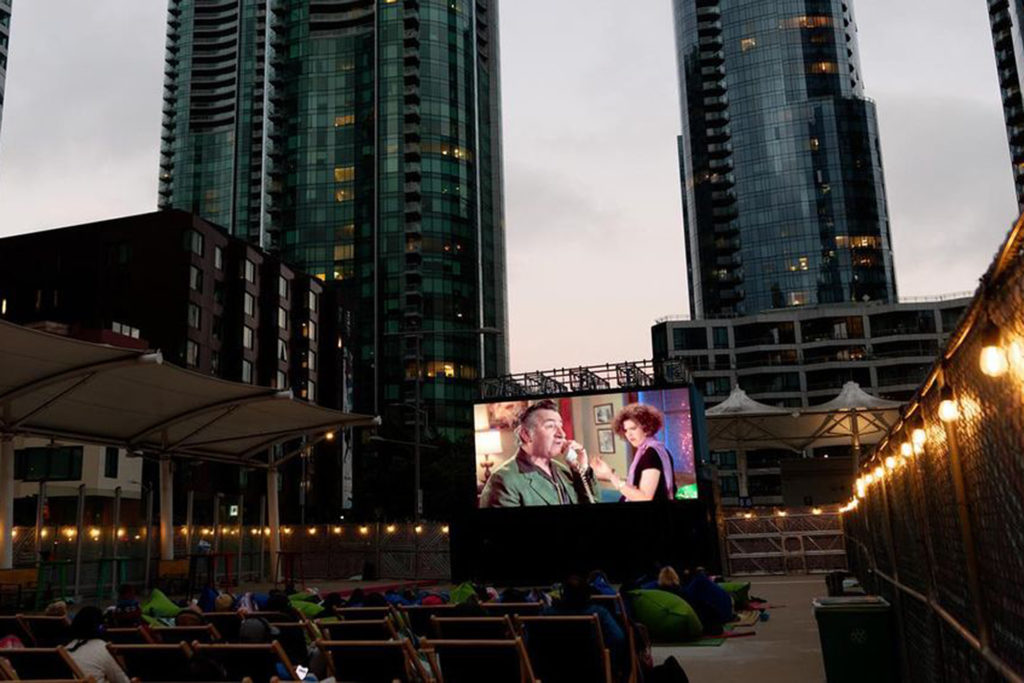 We love having The Crossing at East Cut as a neighbor; they simply have the most amazing venues, offerings and events.
Now they have the Bay's first year-round outdoor cinema in the heart of downtown San Francisco for iconic favorites, cult classics, and local community film programming at The Cut Outdoor Cinema. Guests will experience amazing and entertaining films on their massive 23′ LED screen. Hang out under the stars from the comfort of Big Joe Original bean bags or deck lounge chairs under cozy blankets.
Creative concessions with local products, a full bar, and the nearby food trucks and other activities at The Crossing round out the unforgettable and uniquely San Franciscan experience of The Cut Outdoor Cinema.
Responding to the overwhelming positive response to the newest East Cut venue, The Cut Outdoor Cinema has recently introduced The Cut Season Pass, the ultimate movie lover's dream. This all-in-one pass gets you access to unlimited movies throughout the month! At just one low price of $29.99/month, you can be in the outdoor theatre under the stars every weekend.
For all the details, be sure to visit their website as well as their FAQ section.
Image credit: The Cut Outdoor Cinema on Instagram

Sincerely Yours
Jasper is a convergence. Of structure and imagination. Of the classic and the eclectic. Of art and life. This 400-foot high-rise apartment building crowns San Francisco's fabled Rincon Hill and stands as an iconic addition to the city skyline. It is a statement about elegance in a place where elegance actually means something. Be sure to follow Jasper on Facebook and Instagram as we share news and updates about our exciting new community. #rentjasper It's a heck of a place to call home.