Mon / 3 April 2023
Take Me Out to the Ball Game – SF Giants' 2023 season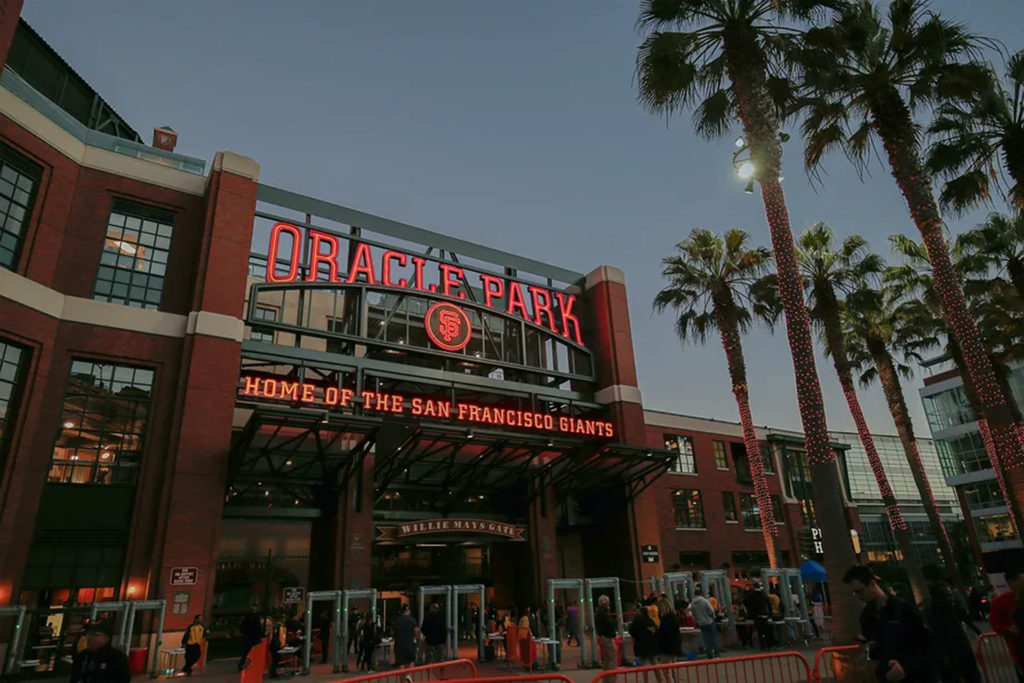 Spring is in full swing in the city and you know what that means – it's time to start a new season of Major League Baseball.  This 2023 San Francisco Giants' season will be the 141st season for the franchise, their 66th year in San Francisco, and their 24th at Oracle Park. 
When you live at Jasper, getting to a Giants' home game is a breeze, whether you walk, bike or drive. It is just a short 0.6 miles to walk to Oracle Park and just under .9 miles for a quick car/uber ride.
Of course we are there to rout on the SF Giants but it wouldn't be a day/night of MLB without mentioning the amazing food scene as well.  SF Eater recently did an excellent summary of dining and drinking options during your next visit to Oracle Park. The article showcases in and out of park dining options. Below is a brief summary:
This year Oracle Park offers a few new choices, some of which are highlighted in this guide. A grilled cheese cart has made its way to the Alaska Airlines Club Level, complete with meat-stuffed iterations, a truffle and jalapeno riff, and straight cheese sammies, too. When it comes to drinks, newcomers include espresso martinis, Jose Cuervo margaritas on tap, and Juneshine hard kombucha. Plus, on June 24, the first 20,000 guests will receive an "SF Foodie Shirt," a hodgepodge aloha shirt featuring some of the goods offered at the ballpark.
Outside Oracle Park, there remains a fleet of South Beach restaurants and bars to hit before the game. Brickhouse has fed legions of fans for years, in addition to the players themselves from time to time. Underdogs Cantina opened its newest restaurant and bar on King Street and is eager for the season to start. Once you make it into the park, though, try any of these 11 dishes to make that first homer into McCovey Cove really splash.
Be sure to read the entire SF Eater article for all of the details.  Once again, SF Eater has done an amazing job in making your next San Francisco Giants game a memorable experience.
You can also plan ahead with the Oracle Park Food Guide found here.
Let's Go Giants!
Image credit: Giants Media via sf.eater.com
Sincerely Yours
Jasper is a convergence. Of structure and imagination. Of the classic and the eclectic. Of art and life. This 400-foot high-rise apartment building crowns San Francisco's fabled Rincon Hill and stands as an iconic addition to the city skyline. It is a statement about elegance in a place where elegance actually means something. Be sure to follow Jasper on Facebook and Instagram as we share news and updates about our exciting new community. #rentjasper It's a heck of a place to call home.