Tue / 21 March 2023
5 Ways to use the Room of All Trades at Jasper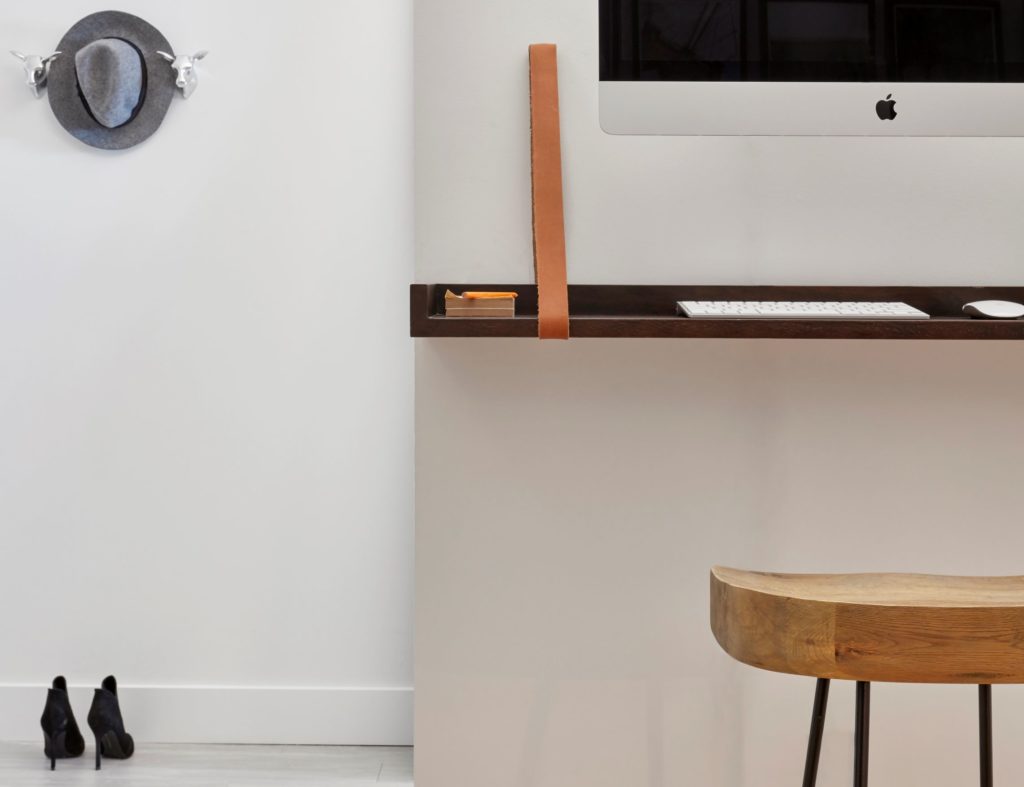 How often have you found yourself compromising on your housing accommodations with regards to livability? Designed by renowned San Francisco architect, Stanley Saitowitz, Jasper's residences allow you the flexibility to define your own space without living within the confines of an architectural box. His signature style, of which Jasper is a prime example, draws from the functionalist approaches of early modernism.
Imagine the Possibilities. Most apartments at Jasper come with a bonus room that's customizable to any resident's interests. The Room of All Trades invites residents to define and use the space depending on their individual lifestyle needs. Customizing the functionality of your own living space is a revolutionary idea, unique to Jasper, and truly allows residents the freedom and customization seldom found in rental housing.
Below are a few lifestyle ideas. How would you use the Room of All Trades?
Home Office –Working from home makes it difficult to separate work from personal time. By setting aside a dedicated workspace, you create a more productive environment which you can leave behind after a hard day at the office. Stay organized with these helpful tips.
Meditation Room – Meditation. Yoga. Pilates. A book nook? Unwind and recharge in your own personal relaxation oasis. Here's some inspiration to set-up your own serene yoga spot.
Media Room – Whether you enjoy game night or prefer a cinema-style space to watch your favorite episodes, the remote reigns supreme in your media/gaming space. Need inspiration? Set up the perfect home theater with this Home Theater Trifecta.
+1 Room – Preparing for a new addition to the family? Setting up a nursery just got easier with these helpful tips. Perhaps your baby has 4-legs. Pamper the pooch in style with a Pawsh Pad of their own.
Hobby/Maker Room – Embrace your inner maker. Thought you'd have to leave all of that behind in apartment living? Think again. Dedicate a room to your creative ingenuity, with room for organization, storage and function. All are important in the creation of your personal space for art and hobbies. Here are some great design and decorating ideas for inspiration.
Start dreaming of the perfect space to call your own at Jasper. A new place to hang your hat, or perfect Bharadvaja's Twist is on its way.
Sincerely Yours
Jasper is a convergence. Of structure and imagination. Of the classic and the eclectic. Of art and life. This 400-foot high-rise apartment building crowns San Francisco's fabled Rincon Hill and stands as an iconic addition to the city skyline. It is a statement about elegance in a place where elegance means something. Be sure to follow Jasper on Facebook and Instagram as we share news and updates about our exciting new community. #rentjasper It's a heck of a place to call home.