Thu / 16 February 2023
Meet Mili, East Cut's Luxurious New Wine Bar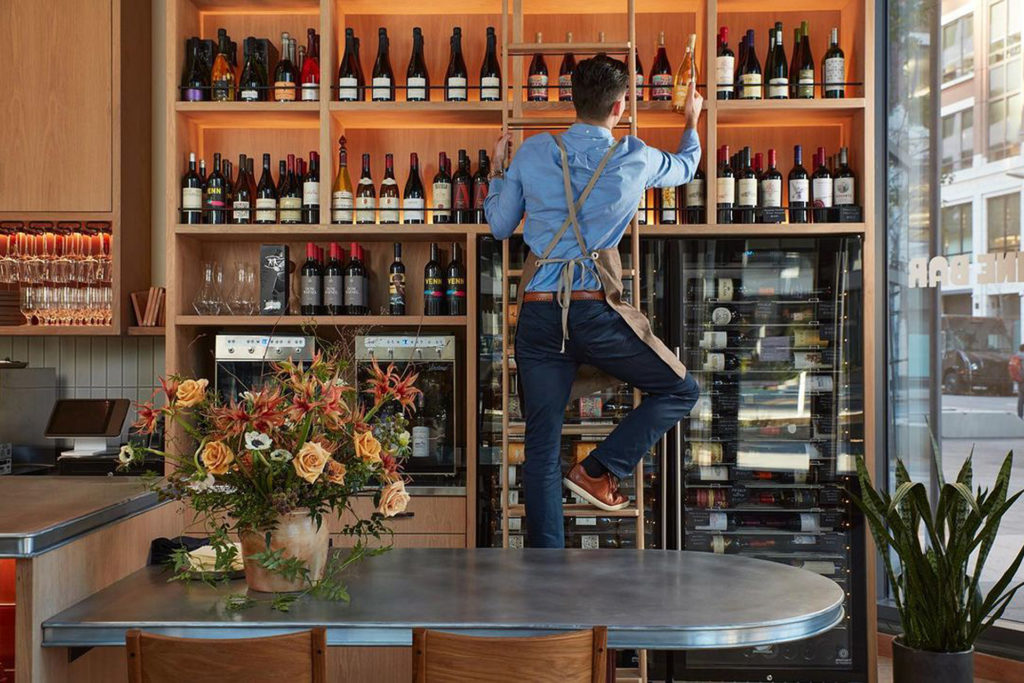 Raise your glass to wines from around the globe at 110 Folsom Street, only 0.4 miles from Jasper. Mili Wine Bar is a new neighborhood wine bar steps away from the Embarcadero in the East Cut neighborhood and earning rave reviews since opening. "Mili" in Sanskrit means meeting. It is the perfect place for people to get together over a drink, share stories, meet others, and if it happens to be that kind of a day, just chill out and look at the beautiful Bay Bridge. Mili aims to connect people once more and build a beautiful community.
"A perfect spot for a glass of wine and a light snack. Definitely a great addition to the neighborhood!" – Kristen S., Yelp
Shubhra Sarkar, a longtime Silicon Valley engineer, is the owner of new San Francisco wine bar Mili. Sarkar hopes that Mili will live up to the spirit of its name: a place for meeting and socializing. "It's easy to say, it speaks to our roots — because we are from India — and it just seemed like a perfect name for a gathering place," she said. Shubhra loves to travel and has been to more than fifty countries. The Chronicle reports owner Shubhra Sarkar is a first-time bar owner who fell in love with wine during her global travels. She learned that despite the apparent differences, people are very similar in their wants and needs. All they need is a glass of wine, and a friendly atmosphere where they can make friends. She had been working in High Tech for more than twenty years when the pandemic hit. It became very apparent how important socializing is to leading a normal and fulfilling life. That is how the idea of Mili Wine Bar was born.
"Beautiful, elegant new wine bar at the base of a stunning architectural gem in San Francisco! My friends and I met here recently and were absolutely blown away! This place is chic, warm, and makes you feel like you don't want to leave. The wine selection is fantastic and the food is also top-notch, including caviar. Definitely worth a visit!" – Navneet S., Yelp
Mili's wine selection leans toward the classic, with lots of pours available from regions like France's Burgundy and Bordeaux, plus Napa Valley. Mili's wine list includes pricey pours like a $75 glass of Chablis and a $90 glass of Vine Hill Ranch Cabernet Sauvignon from Napa Valley.
"Wonderful new addition to the East Cut — I see this spot becoming the place to be by the summer! The menu features a great assortment of wines, with options for a taste, glass, or bottle. Food items are sourced from local vendors, including Loquat (one of my favorite bakeries). If you're interested in trying a white wine, the Sancerre was a delight to sip. The service was also excellent: our bartender was pleasantly chatty and mentioned that a happy hour menu is in the works!" – Neoshi C., Yelp
The wine bar will serve a short food menu focusing on high quality small plates with snacks like caviar, pate en croute and charcuterie boards, sourced from some of the Bay Area's best purveyors and producers.
"Very fun and unique wines to try, and the ability to order a taste or a glass of any of the wines is really great. The blinis that come with the caviar are nice and warm, which makes for a great pairing. The atmosphere is lively and the service is super attentive and welcoming." – Daniel J Gomez, Google
Plan your visit soon to Mili's in The East Cut soon! Mili's is open Monday through Saturday from 4:30pm to 10pm. The East Cut is San Francisco's fastest-growing and most exciting new neighborhood. For years prior to its rebirth, our area was lumped in with SOMA, South Park, South Beach, the Financial District, or the Embarcadero. But as our neighborhood has redeveloped and come into its own, residents, businesses, and community organizations are embracing a new identity to distinguish our home from the rest of the City.
Image credit: https://www.instagram.com/miliwinebar/
Sincerely Yours
Jasper is a convergence. Of structure and imagination. Of the classic and the eclectic. Of art and life. This 400-foot high-rise apartment building crowns San Francisco's fabled Rincon Hill and stands as an iconic addition to the city skyline. It is a statement about elegance in a place where elegance actually means something. Be sure to follow Jasper on Facebook and Instagram as we share news and updates about our exciting new community. #rentjasper It's a heck of a place to call home.