Fri / 10 February 2023
Experience Pita Gyros at The Crossing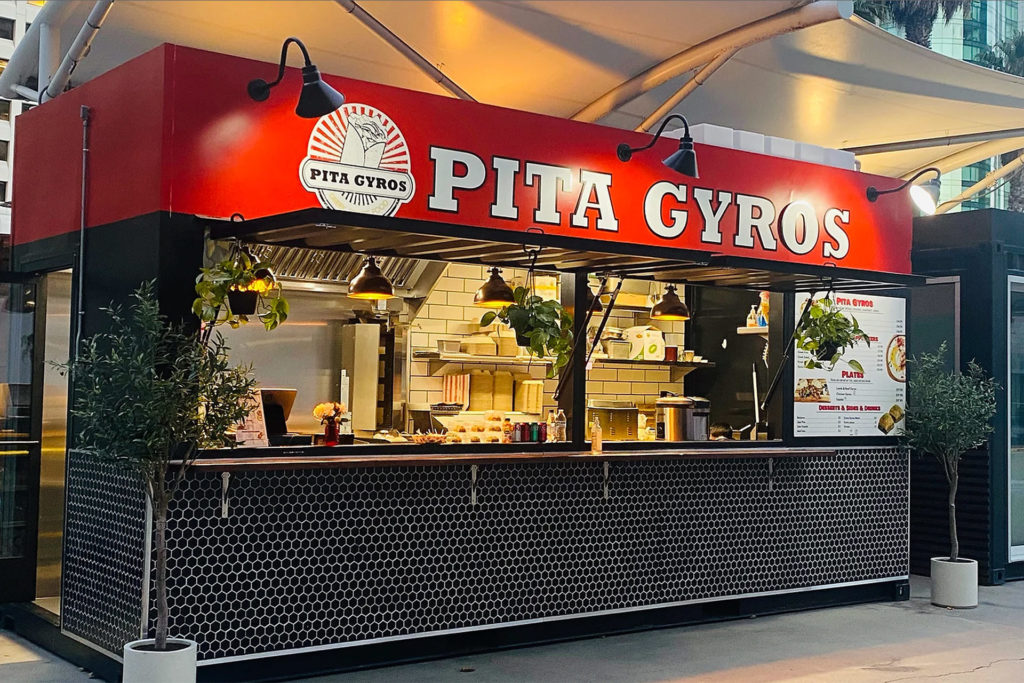 Our local foodie scene is one of the best in the city and it just keeps getting better with each passing day.  The East Cut Crossing is a wonderful, nearby venue to get outdoors and experience a wide variety of dining and culinary options.  One exciting addition to The Crossings' foodie scene is the popular Pita Gyros.
This family-owned and operated Greek/Mediterranean restaurant serves up delicious food at a variety of locations including their food truck, Oracle Park location and the newest addition at The Crossing at the corner of Howard and Beale. The Crossing location is open daily Monday – Thursday 11AM-7PM, Friday 11AM-9PM, Saturday/Sunday 12PM-8PM.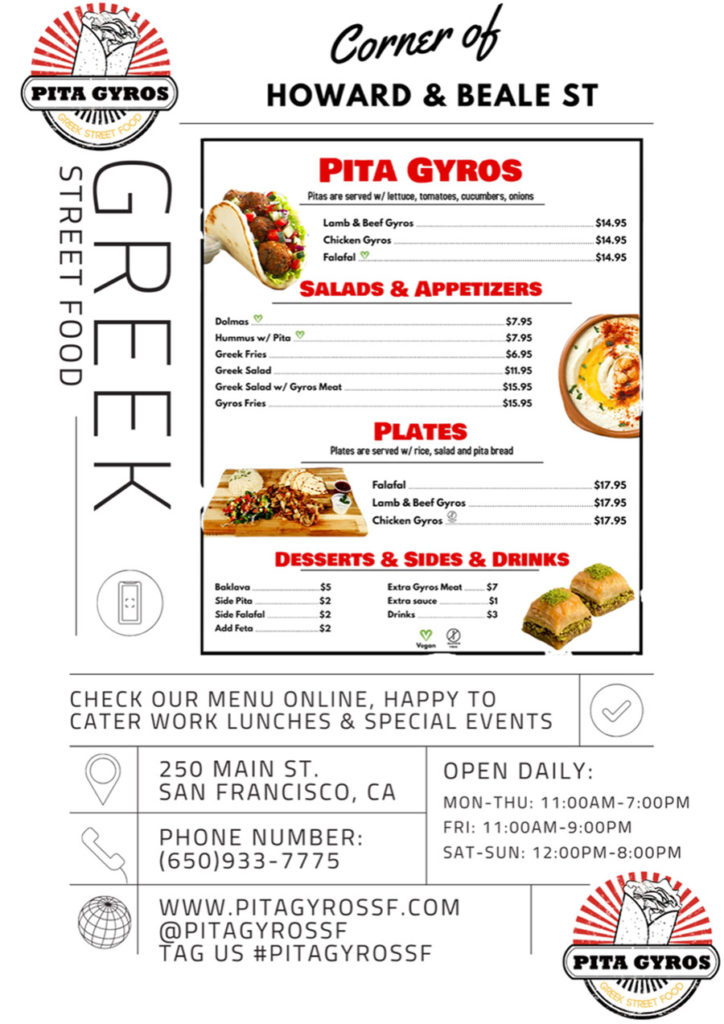 They have something for everyone, whatever your hunger levels.  From salads, sides and appetizers to complete plates, they have you covered.   Try the Lamb and Beef Gyro and remember to save some room for an order of Baklava.  Delicious!
Image credit: Pita Gyros website
Sincerely Yours
Jasper is a convergence. Of structure and imagination. Of the classic and the eclectic. Of art and life. This 400-foot high-rise apartment building crowns San Francisco's fabled Rincon Hill and stands as an iconic addition to the city skyline. It is a statement about elegance in a place where elegance actually means something. Be sure to follow Jasper on Facebook and Instagram as we share news and updates about our exciting new community. #rentjasper It's a heck of a place to call home.