Thu / 29 December 2022
Craft Beer Garden Comes to Salesforce Park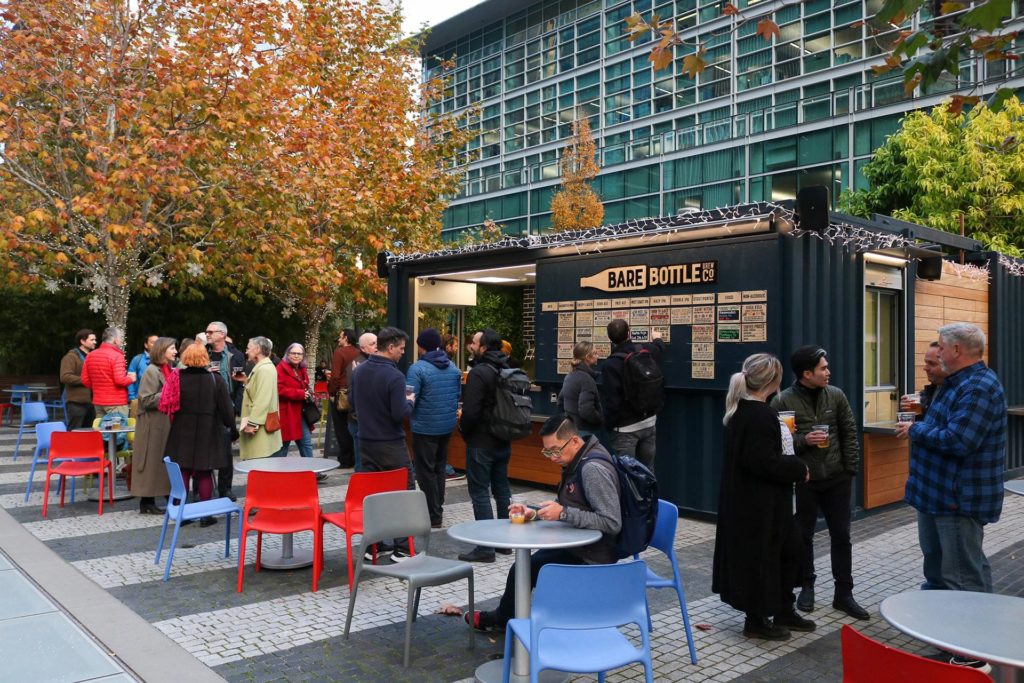 Award-winning Barebottle Brewing Company has opened a massive beer garden at nearby Salesforce Park. The open-air pub will span the entirety of the park's main plaza.
All the details can be found in a recent SFStandard.com article:
The new beer garden offers 20 different craft brews on draft, along with four biodynamic California wines that Barebottle vints in house. The food menu will include empanadas from Venga, which currently operates both in the Mission District and at the Salesforce Transit Center.
Like any proper biergarten, Barebottle also plans to serve Bavarian pretzels.
Although December seems a bit off-season for a beer garden, people are venturing out to experience the newest addition to the neighborhood. Hours will be noon-8pm for this location.
We love the ever-evolving landscape of our neighborhood. It's a wonderful place to call "home".
Welcome to the neighborhood; we are sure it'll be a great hit.
Image credit: Barebottle Brewing Company
Sincerely Yours
Jasper is a convergence. Of structure and imagination. Of the classic and the eclectic. Of art and life. This 400-foot high-rise apartment building crowns San Francisco's fabled Rincon Hill and stands as an iconic addition to the city skyline. It is a statement about elegance in a place where elegance actually means something. Be sure to follow Jasper on Facebook, Twitter, YouTube and Instagram as we share news and updates about our exciting new community. #rentjasper It's a heck of a place to call home.