Thu / 22 December 2022
The Jasper Agenda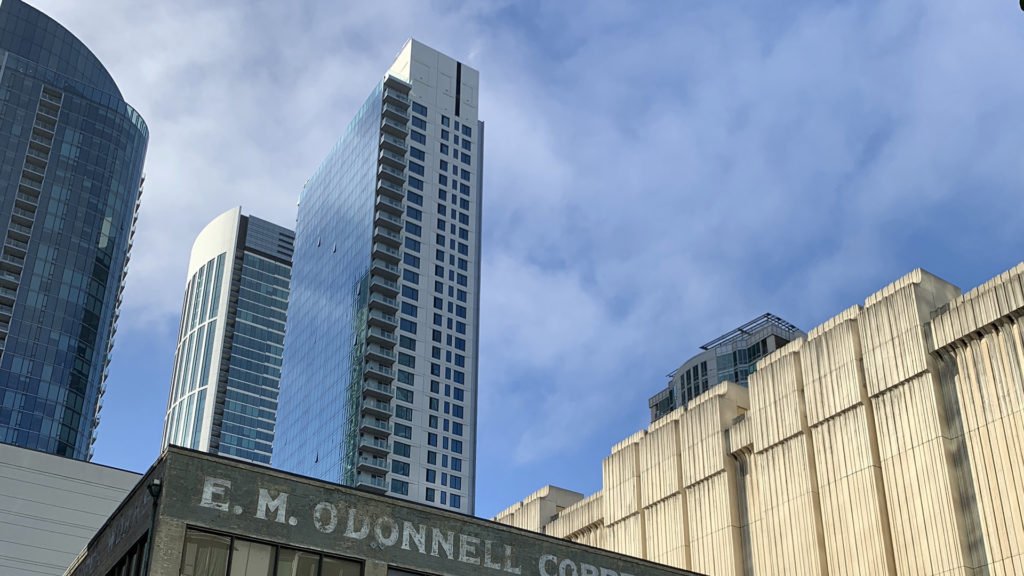 Life at Jasper puts you in the center of excitement every month. January is overflowing with a variety of must attend events to the City. We've rounded up a few that include ice skating, total body workouts, outrageous athleticism, and much more. Map out your month here:
January 1-16, Ice Rink in Union Square. San Francisco's favorite outdoor rink is back with daily ice skating for all ages and special events scheduled throughout the holiday season.
January 1-29, Glow: Discover the Art of Light. Turn up the radiance this winter! Six artists illuminate Pier 15 with light sculptures big and small, inviting you to connect and get inspired in their glow.
January 5, First Thursdays at SFMOMA. From 1–8pm on the first Thursday of every month, Bay Area residents can enjoy SFMOMA's galleries filled with lively and inspiring art.
January 6-7, Jurassic Park at the SF Symphony. Now audiences can experience 'Jurassic Park' as never before—projected in HD with a full symphony orchestra performing John Williams' iconic score live to picture.
January 7, Saturday Night Salsa Class at the Cigar Bar. Bay Area Salsa presents Sabor Salsa Classes at Cigar Bar and Grill. Learn a little Salsa, Cumbia, Merengue, Bachata and more every week with Rasa Vitalia.
January 12, Elim Chan Conducts Tchaikovsky. Piotr Ilyich Tchaikovsky's Second Symphony is a sunny celebration filled with folk tunes he heard on a holiday with family.
January 14, Metcon at Salesforce. A total body workout, this METabolic CONditioning class will take you through rounds of exercises aimed at increasing both cardiovascular fitness and muscular strength.
January 14-15, Flower Market Fair. The Flower Fair is the place to come to purchase fresh flowers, fruits, candies and brand new supplies for the home to begin the new lunar year.
January 15, Harlem Globetrotters at the Chase Center. Don't miss amazing basketball skill, outrageous athleticism and a non-stop LOL good time.
January 18, Foodwise Volunteer Orientation. Make new friends, gain valuable skills, and give back by volunteering with Foodwise, the educational nonprofit that runs the Ferry Plaza Farmers Market.
January 20, Azucar Fridays @ The Crossing at East Cut. Grab your dancing shoes and head down to The Crossing for a tutorial in Bachata Dance and Latin Beats in the Beer Garden.
January 20-February 11, Garland / Roberts / Rowe Premieres. Take in Haffner Serenade, Resurrection, and MADCAP at the SFBallet.
January 21, United Rhythms Carnaval 2023. Join the Carnaval 2023 at Yerba Buena Center for the Arts.
January 22, Choy Sun Doe. Choy Suns will grace Chinatown and pass out thousands of "Lai Sees" to eagerly waiting children. All the "Lai Sees" will contain a chocolate gold coin.
January 22, Lunar New Year. Find the Grant Ave Follies and Chung Ngai Lion Dancers outside and throughout the Ferry Building Marketplace from 11am – 1pm.
January 22, Lunar New Year Calligraphy. Celebrate the year of the Rabbit by watching a calligraphy demonstration and receiving a personalized red paper scroll with Lunar New year well wishes! Jojo's Calligraphy will be at the Ferry Building from 11am – 1pm on Sunday, January 22nd across from Far West Fungi and Mariposa Bakery.
January 24-February 28, Hearts in SF Display. View the 2023 'Hearts in SF' sculptures at the Ferry Building! Designed by over 20 talented artists who donated their time in support of the San Francisco General Hospital Foundation, featuring landmarks and beautiful San Francisco scenes.
January 26-28, ZinEX 2023. A three-day weekend filled with joy awaits you at ZAP's 2023 ZinEX, the most anticipated wine spectacular of the year in San Francisco!
January 28, Jammin' at The Crossing. Join the last Sunday of each month for music class and bond with your child.
January 28, 2023 Bay Area Brew Fest. The Bay Area Brew Festival returns from a three year hiatus, featuring over 50 breweries, hundreds of beers, food trucks, dj, and much more!
Now-March 12. Entwined. One of San Francisco's most celebrated (and popular) public light installations, Entwined, has returned to Golden Gate Park and will dazzle through March.
Sincerely Yours
Jasper is a convergence. Of structure and imagination. Of the classic and the eclectic. Of art and life. This 400-foot high-rise apartment building crowns San Francisco's fabled Rincon Hill and stands as an iconic addition to the city skyline. It is a statement about elegance in a place where elegance actually means something. Be sure to follow Jasper on Facebook, Twitter, YouTube and Instagram as we share news and updates about our exciting new community. #rentjasper It's a heck of a place to call home.