Mon / 28 November 2022
The Jasper Agenda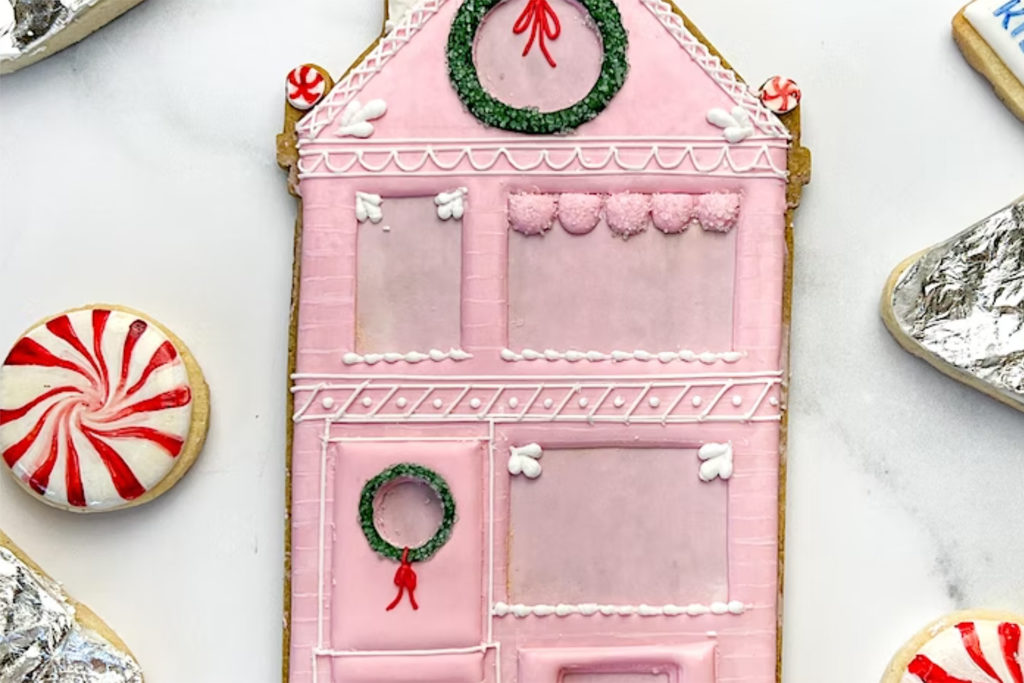 Life at Jasper puts you in the center of excitement every month. December is overflowing with a variety of must attend events in the City. We've rounded up a few that include holiday markets, gingerbread cookie classes, New Year's Eve celebrations, and much more. Map out your month here:
December, The Cut Outdoor Cinema at The Crossing at East Cut. Enjoy holiday favorites like Gremlins, National Lampoon's Christmas Vacation, Love Actually, It's a Wonderful Life, Scrooged, Home Alone, A Christmas Story, Elf, The Muppet Christmas Carol, The Grinch, and more!
December 1, First Thursdays at SFMOMA. From 1–8pm on the first Thursday of every month, Bay Area residents can enjoy SFMOMA's galleries filled with lively and inspiring art.
December 1-18, Creativity Explored Holiday Pop-Up. Each Saturday and Sunday join Creativity Explored at the Ferry Building to explore and shop original drawings, paintings, prints, ceramics, tapestries, and one-of-a-kind fashions created by CE artists.
December 1-18, Great Dickens Christmas Fair. This one-of-a-kind immersive adventure into Victorian London ~ an elaborate holiday party with hundreds of costumed players performing and interacting with patrons in over 140,000 square feet of theatrically-lit music halls, pubs, dance floors, and festive shops.
December 1-January 16, Ice Rink in Union Square. San Francisco's favorite outdoor rink is back with daily ice skating for all ages and special events scheduled throughout the holiday season.
December 1–January 29, Glow: Discover the Art of Light. Turn up the radiance this winter! Six artists illuminate Pier 15 with light sculptures big and small, inviting you to connect and get inspired in their glow.
December 1-March. Entwined. One of San Francisco's most celebrated (and popular) public light installations, Entwined, will again return to Golden Gate Park next month — just in time to illuminate this holiday season.
December 2-11, Let's Glow SF. Let's Glow SF returns to downtown for a second year in a row. The free, outdoor holiday light arts festival is returning with more artists' holiday inspired works projected across some of downtown's most notable buildings.
December 3, December Bootcamp on the Bay. TruFusion San Francisco brings you Bootcamp on the Bay taught by Dione Sheehan! We will give you a total body workout outside at Cupids Span.
December 4, Head West. A Local, Outdoor Retail Marketplace in partnership with the SF Ferry Building.
December 5, Barebottle Salesforce Park. The construction of the Barebottle Brewing Co. kiosk at Salesforce Park will be completed.
December 8, Holiday Gingerbread Cookie Decorating Class. Join sugar cookie sisters Maya and Murrah to decorate a custom San Francisco Victorian inspired gingerbread cookie set at the Ferry Building.
December 10, Parol Lantern Festival. Get into the holiday spirit with specialty parols made by Filipino artists and creators, free samples of traditional Filipino holiday treats, live music, and a parol lighting ceremony.
December 10, SantaCon. The event starts with a gathering in Union Square. All Santa's will then head to one of several designated districts around SF for drink specials and other holiday merriment.
December 10, Breakfast with Santa at the Westin St. Francis. Bring the family for breakfast and a special visit with Santa overlooking the city skyline of San Francisco.
December 11, Winter Fest. The East Cut's second annual Winter Fest at The Crossing is back with more seasonal activities.
December 13, Back in the Game – SF World Cup Village. Street Soccer USA & the SF Recreation and Park will host free public viewing parties alongside food, entertainment, and family-friendly activities.
December 15, Holiday Gaiety. Co-emceed by conductor Edwin Outwater and drag sensation Peaches Christ, this adult-themed holiday variety show guarantees an evening of festive fun and fabulous flair.
December 16, Azucar Fridays @ The Crossing at East Cut. Grab your dancing shoes and head down to The Crossing for a tutorial in Bachata Dance and Latin Beats in the Beer Garden.
December 16, Winter Wonderland Holiday Spectacular. Celebrate the magic of the season! Enjoy the snowfall, snap photos with Santa, take part in festive arts and crafts, and indulge in seasonal treats.
December 24, Christmas Eve Farmers Market. Satisfy your last-minute holiday feast and gift-giving needs at our special Ferry Plaza Farmers Market from 8 am to 2 pm.
December 31, New Year's Eve Farmers Market. Get ready for a healthy start to the New Year at the Ferry Plaza Farmers Market from 8 am to 2 pm.
December 31, W Hotel San Francisco Mega New Year's Eve Party. This is one of the best New Year's Eve Party that San Francisco has to offer.
December 31, An EPIC New Year's Eve 2022. Spend an EPIC New Year's Eve by the bay!
December 31, New Year's Eve 2022 at Waterbar Restaurant. Ring in the New Year at Waterbar Restaurant!
December 31, 2023 SF New Year's Eve Under the Fireworks Cruise. Ring in the New Year in style, 2 levels of music, open bar, mix & mingle food menu, amazing firework skyline & under the bridge views in SF.
Image credit : Holiday Gingerbread Cookie Decorating Class
Sincerely Yours
Jasper is a convergence. Of structure and imagination. Of the classic and the eclectic. Of art and life. This 400-foot high-rise apartment building crowns San Francisco's fabled Rincon Hill and stands as an iconic addition to the city skyline. It is a statement about elegance in a place where elegance actually means something. Be sure to follow Jasper on Facebook, Twitter, YouTube and Instagram as we share news and updates about our exciting new community. #rentjasper It's a heck of a place to call home.