Wed / 30 November 2022
DIY Wreaths For The Holidays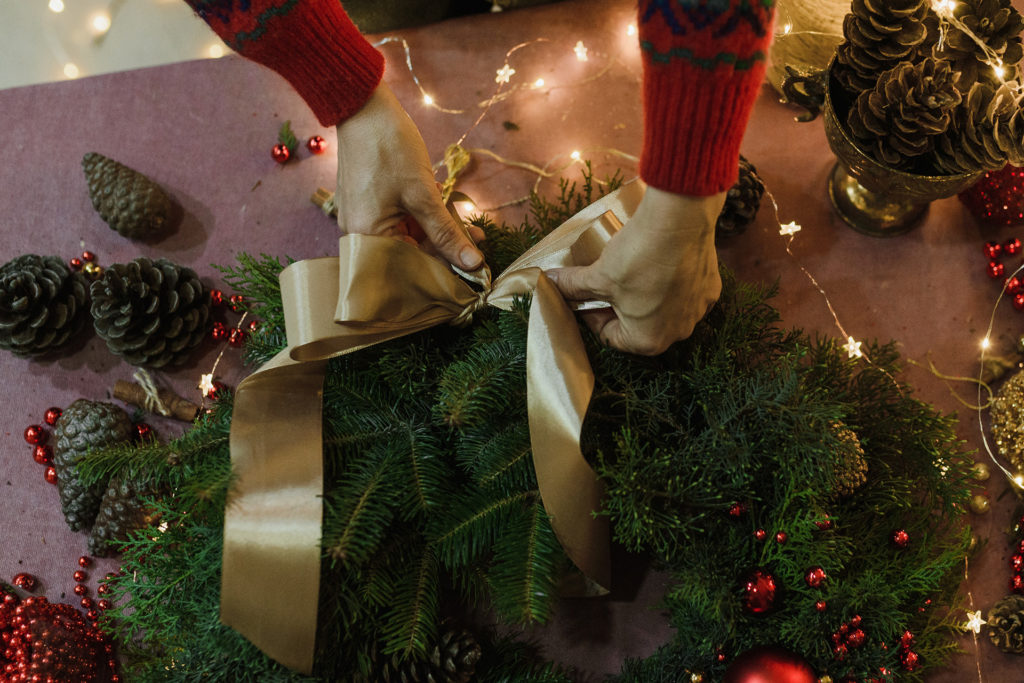 Greet your guests and family with a little creative holiday cheer with a DIY wreath. A creative holiday wreath is the perfect welcome to your Jasper residence and a wonderful way to express your individuality.
Here are a few of our favorite DIY holiday wreaths that will welcome your guests in style.
Mini Ornament Color Wheel Wreath
Embrace the whole color spectrum. Celebrate with all the colors of the rainbow by attaching multicolor mini ornaments onto a greenery wreath. Add holiday harmony by keeping each color in its own quadrant.
Greenery Tied Bundle Wreath
Simple and effective. Burlap ribbon functions as a makeshift door decoration when magnolia leaves, dried oranges, and pine cone are added.
Gift Bow Wreath
Perfect for the giving season. After you're done wrapping Christmas presents, odds are you've got a few ribbons and bows left over. Put them to use in this artful wreath DIY.
Vintage Ice Skates Wreath
Love this. Decorate your home with fur-embellished ice skates filled with evergreen. A fluffy pom-pom "snowball" and mini silver ornaments round out the blade display.
Silver & Pink Baubles Wreath
Embrace your creative side. Your guests and family will love this eye-catching wreath! Throw in a few disco balls and toy flamingos for maximum boldness. Who says Christmas wreaths have to be green and red?
Happy Holidays to All!
Sincerely Yours
Jasper is a convergence. Of structure and imagination. Of the classic and the eclectic. Of art and life. This 400-foot high-rise apartment building crowns San Francisco's fabled Rincon Hill and stands as an iconic addition to the city skyline. It is a statement about elegance in a place where elegance actually means something. Follow Jasper on Facebook, Twitter and Instagram as we share news and updates about our exciting new community. #rentjasper It's a heck of a place to call home.