Wed / 28 September 2022
The Jasper Agenda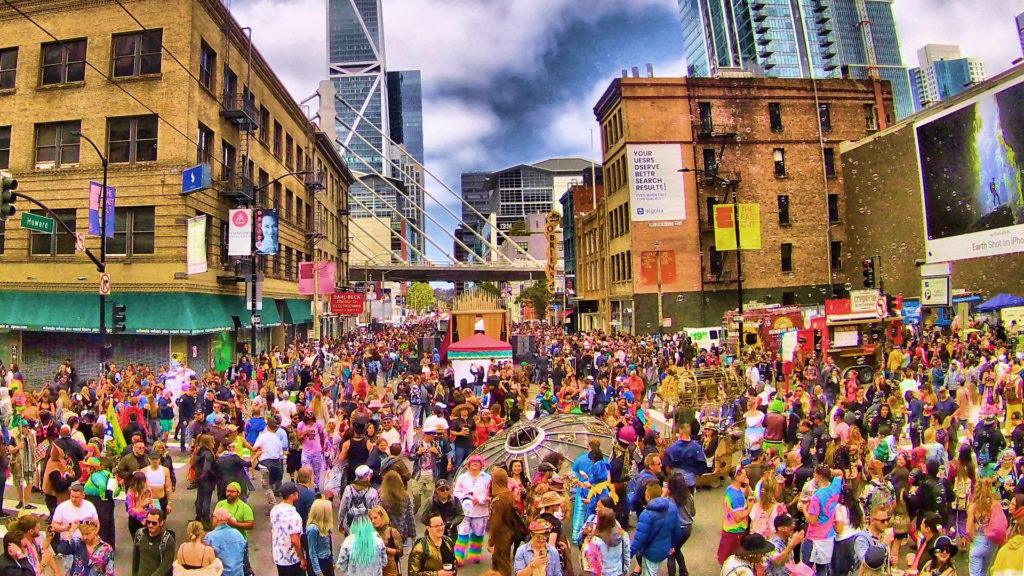 Life at Jasper puts you in the center of excitement each and every month. October is overflowing with a variety of must attend events to the City. We've rounded up a few that include fun at the Ferry BUIlding, Bootcamp on the Bay, movies at The Crossing, and much more. Map out your month here:
October Th-Sun, Movies at The Cut Outdoor Cinema at The Crossing. Enjoy Halloween favorites such as Coraline, Edward Scissorhands, Scream, Hocus Pocus, Harry Potter, Candyman, E.T., Labyrinth and more!
October 2, Head West. A Local, Outdoor Retail Marketplace in partnership with the SF Ferry Building.
October 6, First Thursdays at SFMOMA. From 1–8pm on the first Thursday of every month, Bay Area residents can enjoy SFMOMA's galleries filled with lively and inspiring art.
October 7, Comedy at The Crossing. Join The Crossing at East Cut for a night filled with laughs, drinks, bites, and more, featuring top rising comedians from the Bay Area.
October 8, Poetry World Series: Litquake Edition. Two teams of award-winning poets take turns batting at topics pitched to them by the audience at 111 Minna.
October 8, Yerba Buena Night. For one night you'll hear incredible music, watch entertaining and fun performances, experience uplifting dance, and encounter many more surprises.
October 8–9, The Art of Murals. The Art of Murals is a two-day symposium addressing the politics and aesthetics of San Francisco's vibrant mural-making movement from the 1970s to today.
October 12, East Cut Sports & Dog Park Preview Walking Tour. Join The East Cut CBD for an exclusive preview of the future park that will transform the neighborhood: East Cut Sports & Dog Park.
October 15, Bootcamp on the Bay. TruFusion San Francisco brings you Bootcamp on the Bay taught by Dione Sheehan, you'll get a total body workout outside @ Cupids Span.
October 15, Sights & Bites East Walking Tour. The Sights & Bites Center Tour is a journey through public art and neighborhood eateries, focusing on the central part of The East Cut.
October 15, Blankets & Blockbusters. It's movie night, and the stars are out! Thrive City invites you and your team to B.Y.O. Blanket for the Bay Area's biggest big screen experience.
October 15, How Weird Street Faire 2022. Featuring an unforgettable mix of art, music, and dancing with nine stages of world-class electronic music, representing diverse genres and styles.
October 16, Glassy Arts Festival + Marketplace. Check out the first ever Glassy Arts Festival and Marketplace, located at San Francisco's newest outdoor venue, The Crossing at East Cut.
October 16, Foodwise Sunday Supper. At Foodwise Sunday Supper: A Farm to City Feast, you'll enjoy an abundant walkaround reception and elegant seated four-course dinner at the iconic Ferry Building.
October 20, ¡VIVA MEDA! Gala 49. Lively music. Inspiring speeches. Innovative cuisine. City View at Metreon.
October 21, Azucar Fridays @ The Crossing at East Cut. Grab your dancing shoes and head down to The Crossing for a tutorial in Bachata Dance and Latin Beats in the Beer Garden.
October 23, Chamber Series: Davies Symphony Hall. Experience the distinctive artistry of a small ensemble as select musicians of the SF Symphony display their talents within the intimate realm of chamber music.
October 27, Bollywood Nights at Salesforce Park. They will be teaching you an all-levels Bollywood dance lesson to a Bollywood song from India followed by a 45 minute dance party.
October 28, Movie Night on the Waterfront. Grab your friends, a costume, and kickoff Halloween weekend with a double feature of Hocus Pocus and Jaws.
October 28-30, Harvest Festival. Join Foodwise at the Ferry Plaza Farmers Market for a day of fall fun, with family activities, guest vendors, seasonal offerings, and more.
October 29, LuxFit Outdoor Yoga at The Crossing at East Cut. This energizing yoga-based workout is a hybrid of power yoga, bodyweight movements, mobility drills and more.
October 29, Halloween Hoopla. Enjoy fun performances and activities for kids under 10 and their adults! The Hoopla grand finale is the annual Halloween Costume Parade.
October 29, W Hotel San Francisco MEGA HALLOWEEN Party. One of a kind special Halloween ball with magically decorated four separate rooms, 10 djs, dancers, drummers and much more.
Image credit: How Weird Street Faire on Instagram
Sincerely Yours
Jasper is a convergence. Of structure and imagination. Of the classic and the eclectic. Of art and life. This 400-foot high-rise apartment building crowns San Francisco's fabled Rincon Hill and stands as an iconic addition to the city skyline. It is a statement about elegance in a place where elegance actually means something. Be sure to follow Jasper on Facebook, Twitter, YouTube and Instagram as we share news and updates about our exciting new community. #rentjasper It's a heck of a place to call home.