Mon / 26 September 2022
A Short History of Rincon Hill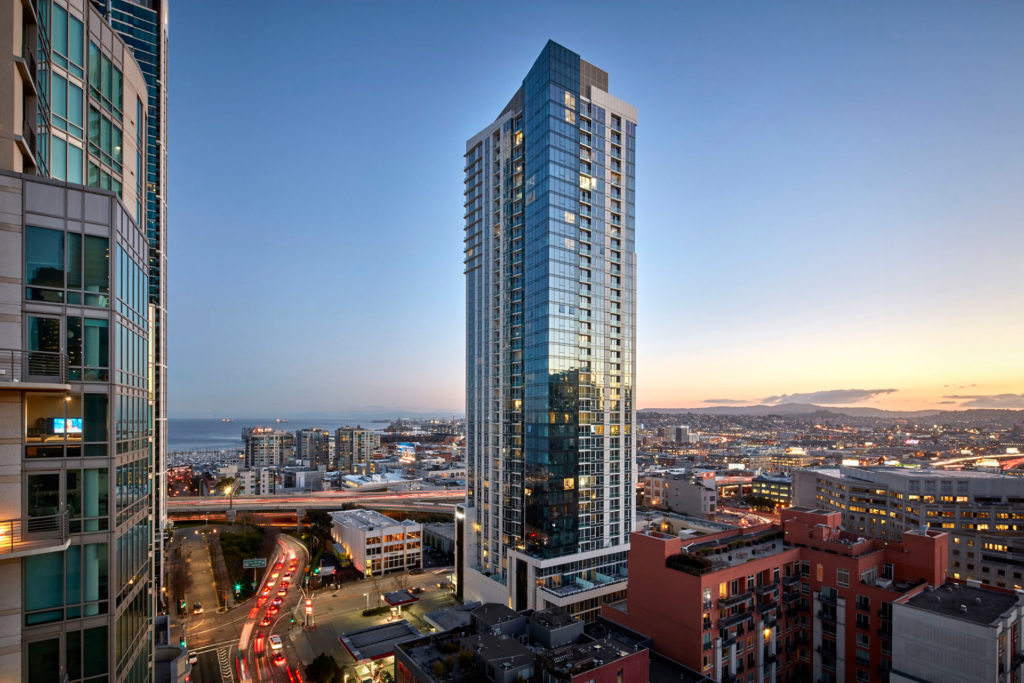 Located at the intersection of First and Harrison streets high atop Rincon Hill, Jasper rises 40 stories and offers sweeping views of the Bay, SoMa and Downtown San Francisco.  
Our neighborhood, Rincon Hill in The East Cut, has a fascinating past as it evolved from affluent area, the one-time home of nineteenth century mansions, through turbulent times. Now the area is famous for twenty-first century luxury high rises and is a hub to the global tech industry.
Rincon Hill, one of the seven original hills of San Francisco, was hit hard in two ways. In 1869, city planners came up with 2nd Street cut. While the Cut facilitated commerce between downtown and the docks at South Beach, the change had a negative impact on the area and it lost its cachet.
The beginning of the 20th century brought the devastating earthquake and fire of 1906 which laid waste to the region. The neighborhood was rebuilt as an industrial district, with small factories and warehouses fueling the city's recovery. Today it is one of San Francisco's fastest growing neighborhoods with new venues such as restaurants, markets and cafes popping up to serve the expanding residential population.
In 2017, the district was rapidly evolving and a new designation was introduced, The East Cut.  The name is the perfect balance with a nod to the rich history of the neighborhood and a vision toward the vibrant future. Amid the hustle-bustle, you'll find intimate public spaces, featuring world-class public art, along with amazing views of the Bay. Longtime residents and businesses are welcoming new neighbors as the East Cut promises to be one of the most forward-thinking and welcoming neighborhoods in San Francisco.
So welcome to Jasper.  Whether you refence the neighborhood as The East Cut or Rincon Hill, there is no mistaking that you reside in one of San Francisco's most vibrant and evolving neighborhoods.
Sincerely Yours
Jasper is a convergence. Of structure and imagination. Of the classic and the eclectic. Of art and life. This 400-foot high-rise apartment building crowns San Francisco's fabled Rincon Hill and stands as an iconic addition to the city skyline. It is a statement about elegance in a place where elegance actually means something. Follow Jasper on Facebook, Twitter, YouTube, and Instagram as we share news and updates about our exciting new community.  #rentjasper It's a heck of a place to call home.