Thu / 1 September 2022
Local Love – 83 Proof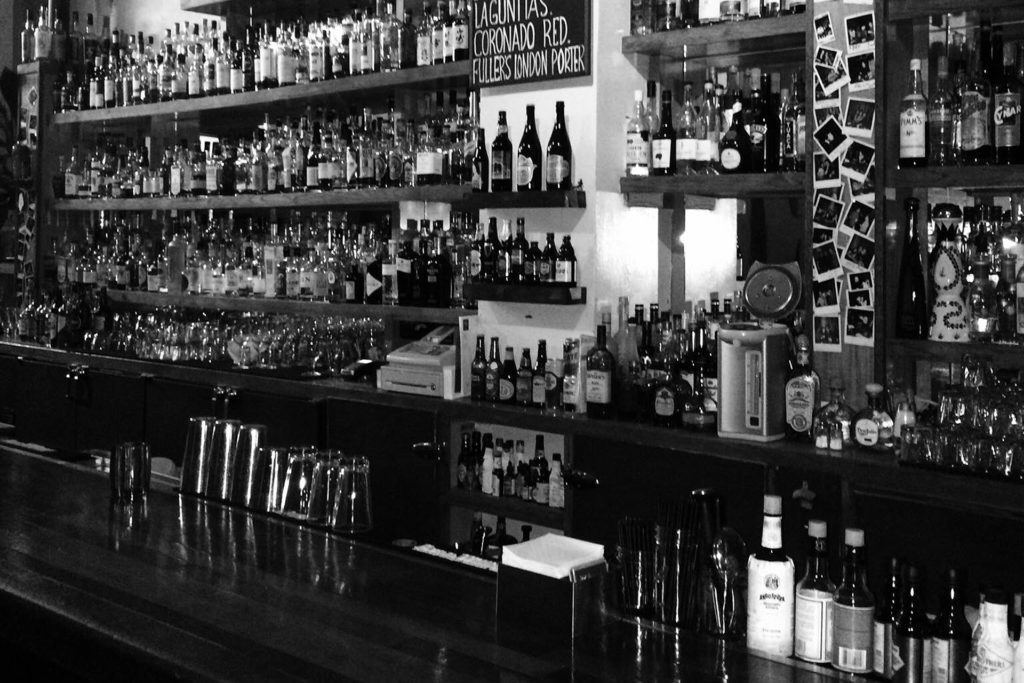 Drink like you're in-the-know at local neighborhood speakeasy 83 Proof, where the mixologists are revered, and the people are friendly. This narrow bar fills up fast so ensure your spot and cut out of the office early to snag a seat and unwind with a drink after work with friends. This popular watering hole in the East Cut is located at 83 1st St, San Francisco, 0.4 miles from Jasper. The East Cut is San Francisco's fastest-growing and most exciting new neighborhood.
83 Proof serves specialty cocktails and whiskeys in a modern, loftlike space. There's a small upstairs area with a few seats if you want to escape the crowd and maybe do a little people-watching.
"Bartenders know their stuff, and there's a massive selection of whiskey, bourbon, and a great selection of beer. Will always prefer this as my go to spot in SF." – Ricardo Perez, Google
Whiskey has made a roaring comeback on the cocktail scene, with everyone from old school drinkers who love the classics, to hipsters riding the wave of the craft-cocktail movement getting in on the action. Whiskey's the main event, but the bartenders will make anything that you, or they, can dream up. Known for their mixed drinks (there's a massive wall of high-quality spirits for the knowledgeable bartenders to draw from).

"A refuge for the Whisky enthusiast…Thank you 83 Proof for providing a refuge of brown spirit selection while in SOMA and FiDi." – Christopher D., Yelp
The crowd is usually a fun group looking to take advantage of the stellar whiskey selection and the chance to socialize. Despite the bustling scene, the bartenders manage to get drinks out fast and always with a smile.
Need some inspiration when ordering? A popular drink to order at a bar, a sour is also one of the oldest types of cocktails that contains equal parts sweet and sour with two parts of a strong (in this case, whiskey). A whiskey sour is a lovely balance between whiskey, lemon juice, and sugar syrup with sweet and sour notes. Whiskey sours have been around since the late 1800s.
Another favorite is the old-fashioned cocktail with sugar, a splash of water, bitters, and whiskey with a twist of orange and a cherry for garnish. Typically, a strong whiskey such as bourbon, Tennessee whiskey, or rye works very well in an old-fashioned cocktail. The sweetness of the sugar cube blends beautifully with the bourbon, while the hint of orange in the garnish draws out citrus notes in the whiskey. People enjoy the balance of flavors in this drink, which was popular in the 60s and has never gone out of style.
83 Proof is the ideal spot for happy hour socializing after work and open Monday through Friday from 2:00pm to 2:00am.
Image credit: 83 Proof on Facebook
Sincerely Yours
Jasper is a convergence. Of structure and imagination. Of the classic and the eclectic. Of art and life. This 400-foot high-rise apartment building crowns San Francisco's fabled Rincon Hill and stands as an iconic addition to the city skyline. It is a statement about elegance in a place where elegance actually means something. Follow Jasper on Facebook, Twitter, YouTube, and Instagram as we share news and updates about our exciting new community. #rentjasper It's a heck of a place to call home.