Mon / 29 August 2022
Experience Delah, San Francisco's First Yemeni Coffee House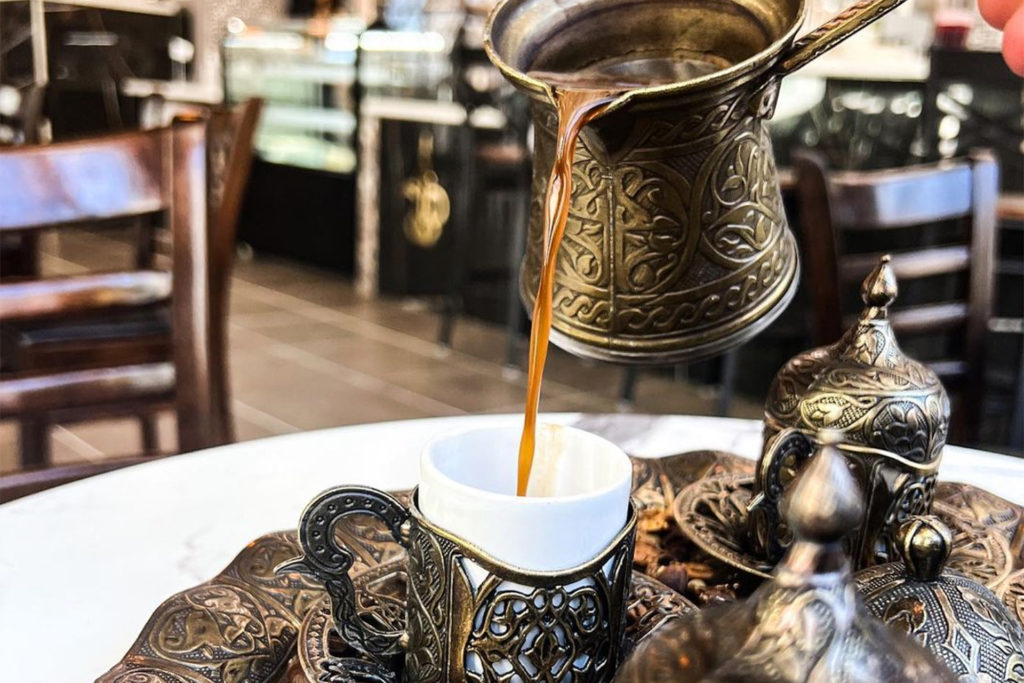 Just a few short blocks from Jasper, you'll find San Francisco's first Yemeni Café, Delah Coffee House. Taking its name from a delah, a classic Yemeni coffee pot, the new gathering spot is a complete coffee experience. The décor is captivating and reflects a rich cultural history with maps and explanations of how coffee came from Yemen, by way of Ethiopia, before it spread throughout the world.
The new coffee house was the topic of a recent Eater SF article, where they gave an excellent historic background for this new establishment:
It's important to remember that North Africa, specifically Ethiopia, is the birthplace of the magic bean, and Yemen is the first place coffee seeds were ever cultivated for commercial sales. It's no surprise, then, that country has a strong coffee culture; it's common to drink dark roasted, heavily spiced coffee all through the day and evening, and rural farmers in the Haraz Mountains even drink beverages made from the dried husk of the coffee cherry, known as cascara to some and as qishr to Yemeni farmers. Though many are familiar with Eurocentric coffee culture — think, espresso-based drinks — the long-held brewing practices of South West Asia and North African (SWANA) diaspora are catching on thanks to globalization.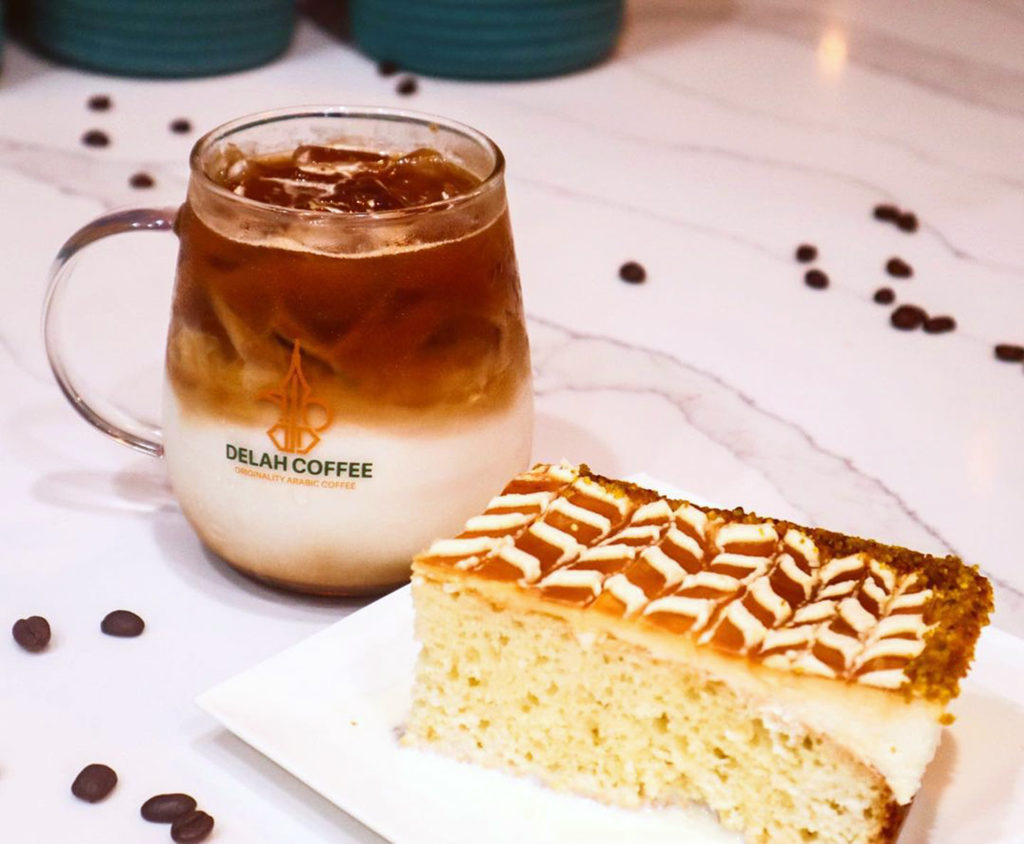 Patrons will enjoy a truly unique coffee experience, enjoying the cinnamon and cardamom-scented Yemeni latte (a signature drink), available hot or iced and a variety of other caffeinated options as well as some delicious treats that pair perfectly with your beverage of choice.
Yelpers are loving what Delah is serving up:
The best coffee money can buy. Very friendly staff and cozy place to discover the culture of the original coffee growers. – Ali M.
I heard about this coffee shop from a few friends of mine. They kept saying that this is their new coffee spot from to go too. So I had to go try it, OMG coffee was so good deserts was delicious. Definitely going back. – Izzy A.
The place is unbelievably delicious!!!!  Tried the Mufawar coffee and almost had a heart attack of how tasty it is ! Thank god I have found this place! I will be coming her over and over and over again 🙂 – Tareq M.
Delah Coffee House is located at 370 4th Street and is open 6 a.m. to 10 p.m. Monday through Friday and 7 a.m. to 10 p.m. Saturday and Sunday.
Be sure to read the entire Eater SF article here.
Image credit: Delah Coffee House on Instagram
Sincerely Yours
Jasper is a convergence. Of structure and imagination. Of the classic and the eclectic. Of art and life. This 400-foot high-rise apartment building crowns San Francisco's fabled Rincon Hill and stands as an iconic addition to the city skyline. It is a statement about elegance in a place where elegance actually means something.
Follow Jasper on Facebook, Twitter, YouTube and Instagram as we share news and updates about our exciting new community.  #rentjasper It's a heck of a place to call home.