Fri / 24 June 2022
The Jasper Agenda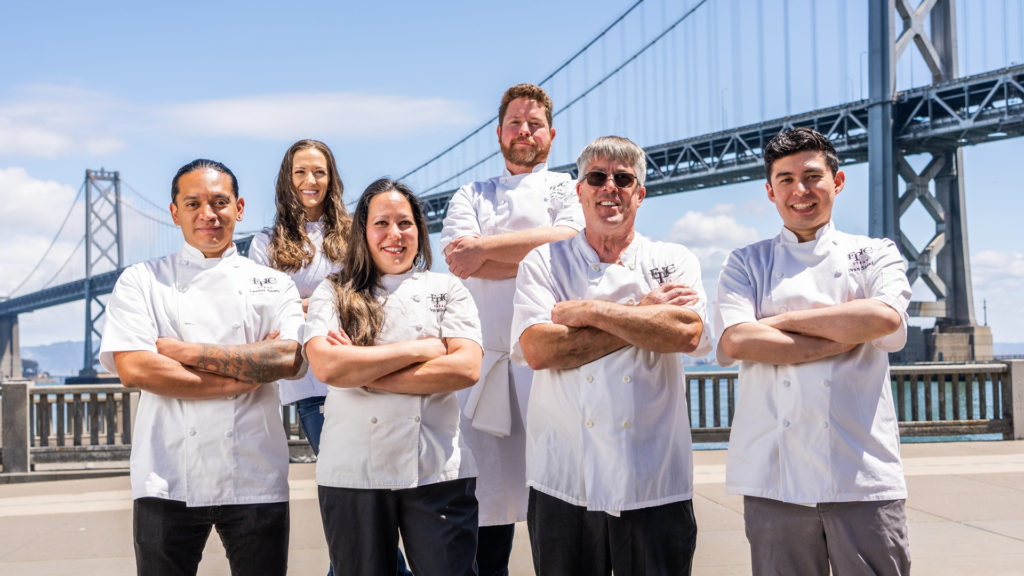 Life at Jasper puts you in the center of excitement each and every month. July is jammed packed with a variety of must attend events to the City. We've rounded up a few that include live music, plant markets, cooking demos, loads of shopping, comedy at The Crossing, and much more. Map out your month here:
July 1, Comedy at The Crossing. Join The Crossing at East Cut for a night filled with laughs, drinks, bites, and more, featuring top rising comedians from the Bay Area.
July 2, California Classic Doubleheader. Games will showcase rookies selected in the 2022 NBA Draft competing in their first NBA games, along with sophomores, select free agents and other players competing to make NBA and NBA G League regular season rosters.
July 3, HEAD WEST Marketplace. Explore Bay Area makers, crafters, designers, artists and vintage merchants on the Back Plaza while watching a drag show and other local drag performers.
July 6, Dance Outdoors with Rhythm & Motion. Rhythm & Motion and Yerba Buena Gardens Festival invite you to enjoy a R&M Fusion class at the beautiful Yerba Buena Gardens.
July 10, Gardeneur Plant Market. Come and shop the largest plant market in the bay area at the SF iconic Ferry Building.
July 10, Foodwise Summer Bash. Feast on unlimited food and drink from the Bay Area's beloved restaurants and food makers, all made with peak-summer produce from the Ferry Plaza Farmers Market
July 11, Law Enforcement Appreciation Night at Giants. Your Special Event ticket includes a Lou Seal bobblehead. Partial proceeds benefit BALEAF and the CA Peace Officers Memorial Foundation.
July 14, Bollywood Nights at Salesforce Park. Learn a combination of cardio and choreography moves that will leave you feeling loved, lighter, and delighted in excitement every week.
July 15, Ferry Friday. The Ferry Building will host a handful of local musicians, The Gemstones, delicious food vendors from La Cocina, live interactive mural painting from Rock Paper Scissors Collective, plus LoCura playing Latin Alternative + Noodle Girl  and Bocadito.
July 17, Community Day: Diego Rivera's America. Celebrate the opening of Diego Rivera's America with a free day of revelry, activism, community, and art at the SFMOMA.
July 17, High on the Hog 2022. Join EPIC Steak's Annual Pork & Pinot Festival benefitting Guide Dogs for the Blind with live music by The Henry Cooper's.
July 23, Linda Shiue, MD, Spicebox Kitchen. Enjoy a cooking demo featuring the seasonal bounty of the Ferry Plaza Farmers Market, followed by a book signing hosted by Book Passage.
July 24, Labyrinth: Screening and Talk. Visit The CJM to enjoy a special screening of Labyrinth—the beloved whimsical musical from the mind of Jim Henson. Puppeteer Karen Prell will lead a post-screening Q&A.
July 28, María José Montijo at Yerba Buena Gardens. Oakland's María José Montijo is a traditional Chinese medicine practitioner who knows that music is a potent force for full-spectrum healing.
July 30, LuxFit Outdoor Yoga under the Palms. This energizing yoga-based workout is a hybrid of power yoga, bodyweight movements, mobility drills and partner exercises, mixed with playful challenges.
Fridays in June, Ferry Fridays. Enjoy weekly live music on the Ferry Building's Back Plaza featuring Bay Area musicians all summer long! Grab your favorite Ferry Building refreshments inside the Marketplace and enjoy our outdoor dining area with picture perfect bay views.
Every Sunday, Boombox Bootcamp from 10-11am at the Ferry Building.
Image credit: Epic Steak on Facebook
Sincerely Yours
Jasper is a convergence. Of structure and imagination. Of the classic and the eclectic. Of art and life. This 400-foot high-rise apartment building crowns San Francisco's fabled Rincon Hill and stands as an iconic addition to the city skyline. It is a statement about elegance in a place where elegance actually means something. Be sure to follow Jasper on Facebook, Twitter and Instagram as we share news and updates about our exciting new community.  #rentjasper It's a heck of a place to call home.