Mon / 9 May 2022
Azucar Fridays at The Crossing at East Cut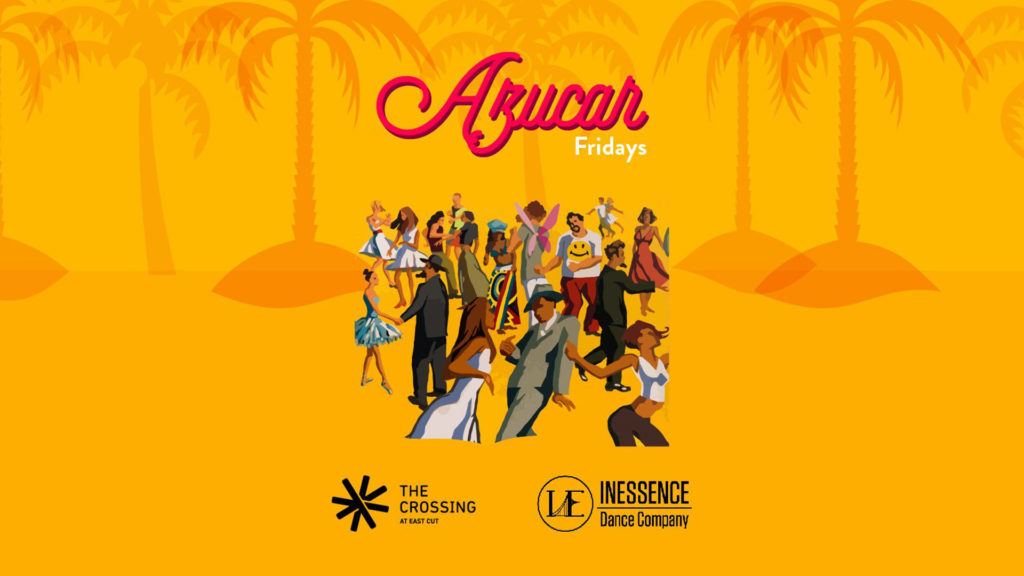 When you live at Jasper, there is always something going on in our vibrant neighborhood. So if you should find yourself free the third Friday of the month, head to The Crossing at East Cut for Azucar Fridays. Here are all the details:
On the third Friday of each month, grab your dancing shoes and head down to The Crossing for a tutorial in Bachata Dance and Latin Beats in the Beer Garden. The dance tutorial will begin at 6 p.m., where guests can learn bachata dance moves from the Dominican Republic. The class, hosted by Inessence Dance Company directors Bryon Stroud and Sammantha Arias, will highlight bachata musicality and body movement, focusing on both footwork and partner work.
Following the Bachata tutorial, The Crossing will continue the evening with Latin Beats in the spacious outdoor Beer Garden, played from 7 p.m. to 9 p.m.
The events are free-of-charge and guests are encouraged to RSVP via Eventbrite. For any questions, please email events@eastcutcrossing.com.
Azucar Fridays @ The Crossing at East Cut Details:
Fri, May 20, 6:00 PM – 9:00 PM (third Friday of each month)
The Crossing at East Cut
200 Folsom Street
Sounds like a great way to spend a Friday evening close to home.
Image Credit: The Crossing at East Cut
Sincerely Yours
Jasper is a convergence. Of structure and imagination. Of the classic and the eclectic. Of art and life. This 400-foot high-rise apartment building crowns San Francisco's fabled Rincon Hill and stands as an iconic addition to the city skyline. It is a statement about elegance in a place where elegance actually means something. If you want to learn more about life at Jasper, follow us on Facebook, Twitter, YouTube and Instagram as we share news and updates about our exciting new community.  #rentjasper It's a heck of a place to call home.