Wed / 11 May 2022
Black Restaurant Week Returns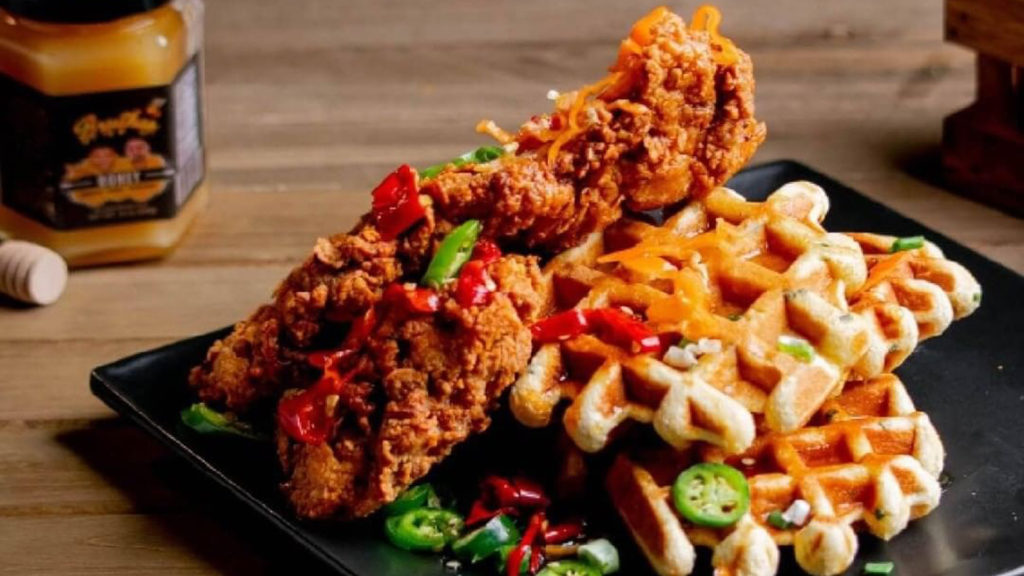 San Francisco has an amazing food scene throughout the city.  One exciting culinary celebration is Black Restaurant Week, which runs May 13th – 22nd. Yes, it is over a week but the delicious offerings just couldn't be represented in only 7 days.
Black Restaurant Week is presenting its 3rd annual campaign in the Bay Area, with a culinary series that celebrates the flavors of African-American, African, and Caribbean cuisines. This year, the organizers are more passionate than ever to serve the culinary industry and have expanded participation from restaurants to food trucks, sweets, and more. Join in and support local black restaurants in the Bay Area.

Nearby restaurants participating in this Black Restaurant Week are:
Voodoo Love – 303 2nd St. (just 0.2 miles from Jasper)
Voodoo Love was founded on the belief that delicious creole nouveau cooking food can be sustainably produced. From our fresh sustainably-sourced seafood to the bags and containers we use for delivery, each dish is not only hand crafted to taste great, but also to speak to the wider communities from which it originates. Creole cooking doesn't exist in a vacuum, and we hope that traditional dishes like our shrimp & grits, black-eyed peas, and catfish po' boy are as fresh and exciting as our cajun burger, soulrito, and other eclectic options. This is cajun cooking, West Coast style, made with love daily.
Eko Kitchen – 130 Townsend St. (just 0.6 miles from Jasper)
Simileoluwa "Simi" Adebajo built Eko Kitchen with her love of food from her home country of Nigeria. She opened her debut location in San Francisco's SoMa district in 2019 and her second location in Los Angeles' Arts District in 2021.  By partnering with local vendors and using recipes from her mother and grandmothers' repertoires, she's brought a taste of Lagos to California. 
Little Skillet – 360 Ritch St. (just 0.8 miles from Jasper)
Little Skillet follows a simple formula of quality ingredients, friendly service, and good value. Co-founders, Deanna Sison and Jay Foster, established Little Skillet in 2009, as the lovable offshoot of their Tenderloin mainstay, Farmerbrown. They are dedicated to serving their local communities, through their own unique brand of hospitality.
About Black Restaurant Week
Founded in 2016 by Warren Luckett, Falayn Ferrell, and Derek Robinson, Black Restaurant Week® is dedicated to celebrating the flavors of African-American, African, and Caribbean cuisine nationwide. Through a series of events and promotional campaigns, Black Restaurant Week's culinary initiatives help introduce culinary businesses and culinary professionals to the community.
Image credit: Voodoo Love on Instagram
Sincerely Yours
Jasper is a convergence. Of structure and imagination. Of the classic and the eclectic. Of art and life. This 400-foot high-rise apartment building crowns San Francisco's fabled Rincon Hill and stands as an iconic addition to the city skyline. It is a statement about elegance in a place where elegance actually means something. If you want to learn more about life at Jasper, follow us on Facebook, Twitter, YouTube and Instagram as we share news and updates about our exciting new community.  #rentjasper It's a heck of a place to call home.