Sun / 10 April 2022
Meet The New Neighbors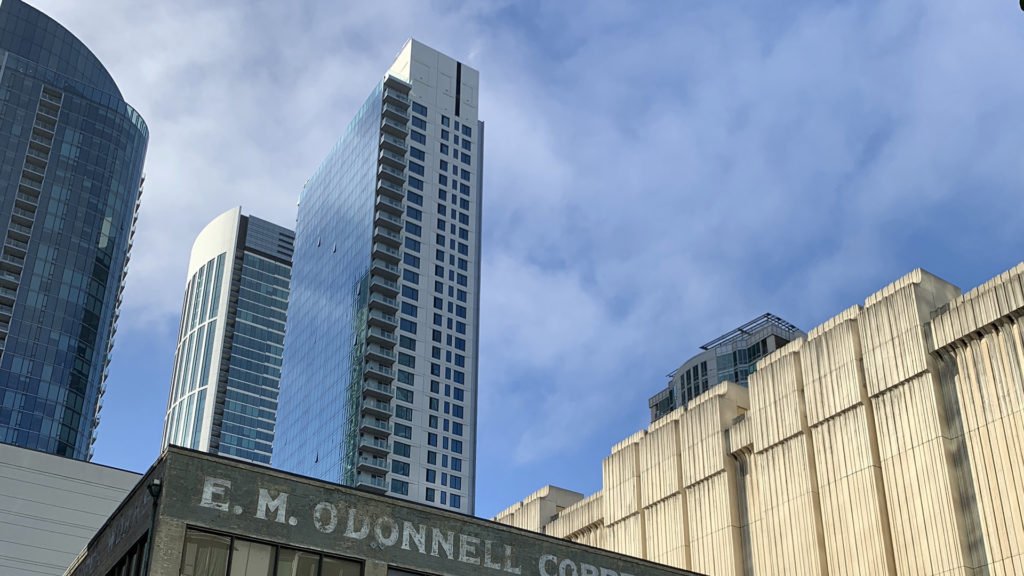 One of the exciting things about living in our neighborhood is the fact that it is constantly evolving with new venues being added all the time.
Looksie Optometry, Saint Frank Coffee and Mili Wine Bar are all on the way to the ground floor at 280 Spear Street which is approximately a half mile walk from Jasper in the Transbay area.
The new retailers are joining healthy eatery Sweetgreen and wellness center StretchLab. Plus, Gap Inc. is opening four new retail stores along the Embarcadero, which are "Opening Spring 2022" according to signage on the storefronts. The stores (also, approximately a half mile walk from Jasper) will all be outposts for Gap-owned brands: The Gap, Athleta, Banana Republic, and Old Navy totaling 17,774 square feet at 2 Folsom Street.
Let's meet the new retailers:
Looksie Optometry
Looksie Optometry offers comprehensive eye care services and an incredible collection of independent designer eyewear.
Saint Frank Coffee
Saint Frank Coffee is passionate about sourcing amazing coffees from producers that they know and serving it to people that they know.
Mili Wine Bar
Owned by locals in the building looking to connect with people in the neighborhood, …
Sweetgreen
Sweetgreen is on a mission is to build healthier communities, by connecting people with real food. They believe the choices we make about what we eat, where it comes from and how it's prepared have a direct and powerful impact on health of individuals, communities and the environment.
StretchLab
Don't just stretch – get stretched. StretchLab's team of highly trained Flexologists® will give you a deeper stretch than you could ever achieve on your own. 1-on-1 assisted stretching by certified professionals. Our goal is to improve flexibility, enhance movement, reduce pain, & improve quality of life.
Sincerely Yours
Jasper is a convergence. Of structure and imagination. Of the classic and the eclectic. Of art and life. This 400-foot high-rise apartment building crowns San Francisco's fabled Rincon Hill and stands as an iconic addition to the city skyline. It is a statement about elegance in a place where elegance actually means something. Be sure to follow Jasper as we tell our story on Facebook, Twitter, YouTube and Instagram as we share news and updates about our exciting new community. #rentjasper It's a heck of a place to call home.