Sat / 4 December 2021
Home Alone with Dreamy Pet Gadgets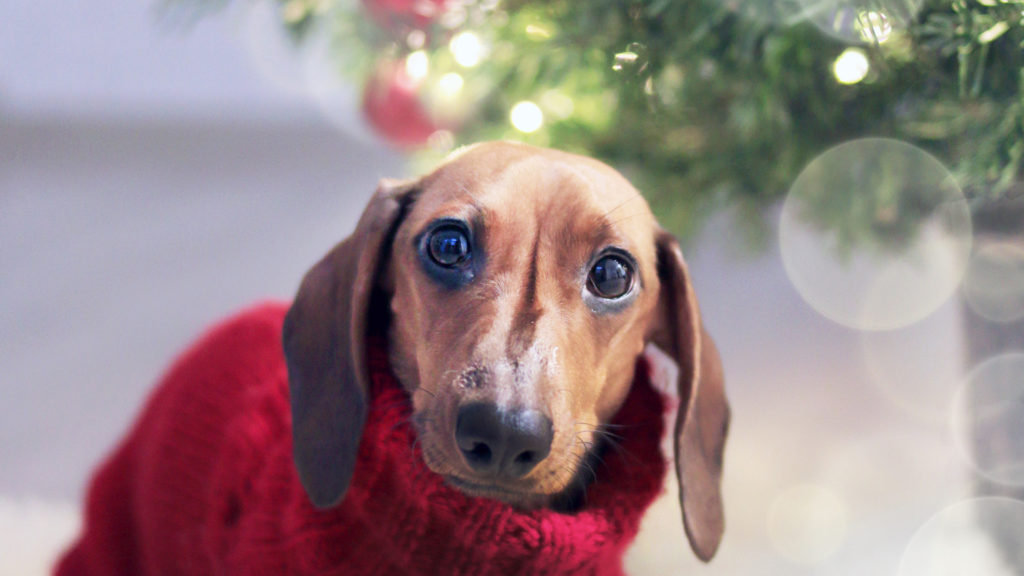 Your Jasper pets will never have to be 'home alone' again with these gadgets that can keep a doggie diary, keep their tummies full, entertain them, toss them a treat, track their activity and even exercise them. Dig into these pet techs devices and find something paw-fect for your best friend this season.
Pet Feeders. Just because you're away doesn't mean you can't watch, feed, train, and talk to your pets, day or night. These devices will allow you to capture pictures of your pets during your away time as well as automatically feed them and give a treat.
Furbo Dog Camera. See, talk, toss treats and get Barking Alerts. Furbo captures adorable moments in your dog's day and creates a Doggie Diary or highlight video, saving you time from sorting through hours of video recordings. The picture quality is good and it has a good wide angle view. The sound it makes when tossing treats surely gets a dog's attention. It's funny to see what dogs do when you aren't right there with them and how they respond to your voice even though they aren't quite sure where it is coming from.
Arf Automatic Pet Feeder. Whether you're at work, school, or away for the weekend, Arf Pets's feeder gives you remote control over your pets' meal schedule. Their tummies stay satisfied, while you can follow your vet's orders as a doting pet parent. They offer a Wi-Fi-enabled pet camera and food dispenser allowing you to check in on your pet.
Petcube. The most advanced interactive pet cameras that allow you to see, talk to, play and treat your pet, home or away. Petcube Camera is a Wi-Fi home camera for pet owners. It allows them to watch, talk to and play with their pets using a built-in laser pointer toy from a smartphone anytime, anywhere. Through Petcube mobile app, people can share access to their Petcube Cameras so other pet lovers can interact with their pets.
Interactive Toys. These toys may include treat toys, puzzle toys, hide and seek toys, responsive toys and high-tech toys that let you play with your pup remotely. Here are a few of our favorites:
Floppy Fish. Just like a fish out of water, the Floppy Fish dog toy has a realistic flopping action that instantly attracts your pup. Not only does it look like a real fish, but it also acts, flips and flops like a real fish as well. It will flop when touched and stay still when left alone. The Floppy Fish takes interactive dog toys to a whole new level and gives a whole host of benefits to your furry bundle of joy.
Tikr Treat Activity Toy. Tikr excites, surprises, and engages your dog's mind and body, all while helping to reduce anxiety issues. Tikr's magic comes from the built-in timer, and strategically-sized holes. Load tikr with different sized snacks, then set the timer. As the timer unwinds, the holes will slowly line up allowing snacks to casually fall out according to size. Snacks that remain inside will keep dogs mesmerized as they play.
PlayDate. PlayDate makes it easy to play with our furry friends during the moments we are all but forced away from them. Play with your dog or cat from anywhere using a smart ball that you control from your mobile device. To use it simply open the app and control the ball using a directional touch-pad in the bottom-left corner of the screen. A microphone and speaker on the ball lets you talk and listen to your dog while they play. Plus, you can take photos or videos throughout the entire time you're playing.
Want to make sure they are getting enough exercise? WonderWoof BowTie Activity Monitor is a Bluetooth bow tie light-weight device that attaches to your dog's collar and tracks all of their activity, ensuring they are getting the right amount of exercise based on their size, breed, and age. Whether you are at home or away, get real-time updates via the free app and know if your dog is running, sleeping, playing, and walking. Connect and meet with other dog lovers in your area with the map-enabled social features.
Smart Trackers. If your pooch requires a live handy helper and daily walks, rest easier even when you hire a walker with these trackable devices.
Fi. Harness the power of GPS and LTE-M Cellular network to remotely track your dog 24/7. Fi uses three constellations of satellites to maximize the tracking speed and accuracy of the Fi Collar. GPS accuracy can get as accurate as 7ft radius in open sky.
Whistle. Whistle smart collars and devices not only track your pet's location with GPS location and alerts when your pet leaves a designated safe place but also monitors your pet's health, activity, behavior, and more.
Sincerely Yours
Jasper is a convergence. Of structure and imagination. Of the classic and the eclectic. Of art and life. This 400-foot high-rise apartment building crowns San Francisco's fabled Rincon Hill and stands as an iconic addition to the city skyline. It is a statement about elegance in a place where elegance actually means something. Follow Jasper Facebook, Twitter, YouTube  and Instagram as we share news and updates about our exciting new community.  #rentjasper It's a heck of a place to call home.