Tue / 30 November 2021
What's Happening This Winter?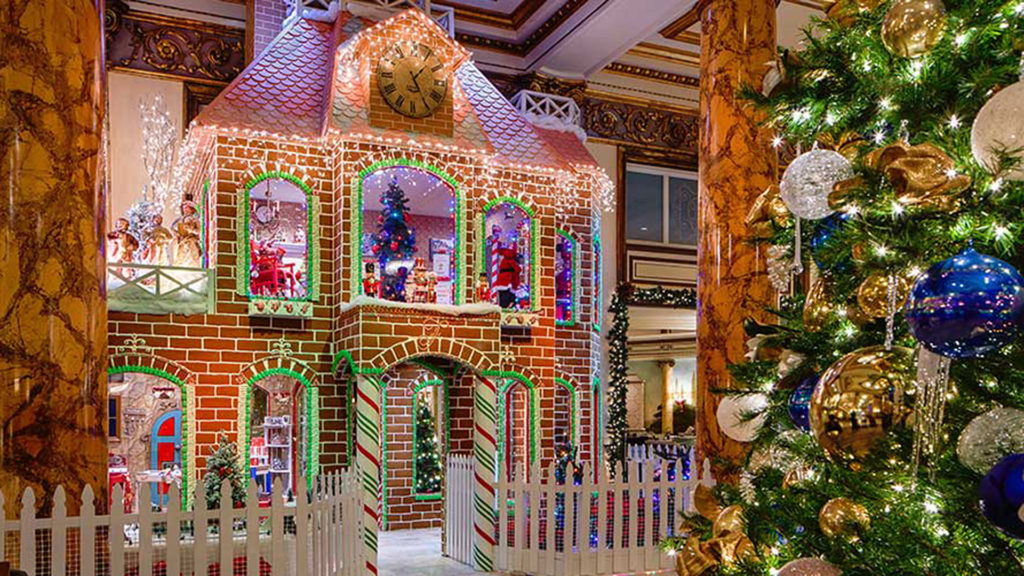 December comes bustling in with a host of holiday cheer into the City and your life at Jasper puts you in the center of excitement. We've rounded up a few must attend events this month around the area. Map out your season here:
November 28-December 6, Chanukah In Union Square. You may visit the Facebook Live Stream each night at 5pm and 3pm on Friday Dec 3rd before Shabbat.
December 1 & 15, Flower Power Happy Hour. Relax and recharge with this hands-on wreath making workshop at the iconic Ferry Building where you can let your soul blossom.
December 2, Small Press Book Bazaar. This special pop-up sale features several small local presses offering everything from books and zines to posters, T-shirts, mix tapes, and more.
December 3, WhiskyFest. Taste your way through a selection of single malt and blended Scotch, and craft-distilled whiskies from around the world.
December 4, Spartan Race. Giants fans can experience Oracle Park like never before with Spartan Race. Challenge yourself to a 5K and 20 obstacles throughout the park including rope climbing in the outfield, burpees in the dugout, and more.
December 4, 11 & 18, Creativity Explored Holiday Pop-Up. The Ferry Building will be hosting a Creativity Explored Pop-Up Shop that will be home to one-of-a-kind art pieces as well as all your gift-giving essentials.
December 4-19, Music in the Marketplace. For three weekends in December, add a little magic to your holiday season and enjoy the stylings of local musicians while you shop in the Ferry Building Marketplace!
December 4-19, The Great Dickens Christmas Fair. New this year, Drive Thru Dickens' London will offer a taste of the favorite holiday tradition, from the comfort of your car.
December 5, Glowing Hanukkah Party Pop-Up. JCCSF's Glowing Hanukkah Party returns to Ghirardelli Square this holiday season!
December 5, 12 & 19, Fog City Flea at the Ferry Building. Shop a curated market of makers and merchants from San Francisco + beyond on the first floor of the marketplace by the South entrance on Sundays.
December 5-26, Sundaze Brunch & Marketplace. This outdoor experience brings individuals safely together to enjoy a curated selection of local small good vendors and food trucks.
December 7, Holiday Heroes 2021. Join Holiday Heroes as they take guests inside Oracle Park to share a sleigh full of magical events and activities.
December 10-30, Nutcracker. Take part in a classic San Francisco tradition with the San Francisco Ballet this holiday season and share unforgettable moments and everlasting memories with loved ones.
December 11, Parol Lantern Festival & Parade. Get into the holiday spirit with specialty parols made by Filipino artists and creators, samples of traditional holiday treats, live music, and a parol lighting ceremony.
December 17-19, Holiday Park Activities at Salesforce Park. Free activities include crafts and gift-wrapping, live music and holiday carolers, along with silent disco and culminating in a double-feature movie showing Sunday evening.
December 18, Holiday Crafts at the Ferry Plaza Farmers Market. Stop by the CUESA Kids' Corner, located across from the Info Booth, to make a winter holiday ornament, wreath, card, or beeswax candle to gift or take home and enjoy!
December 19, Salesforce Park Winterfest Holiday Movie Double Feature. Winterfest wraps up with a double feature of our favorite 90's holiday movies; The Muppets Christmas Carol followed by Jingle All the Way.
December 23, Pre-Christmas Farmers Market. Satisfy your last-minute holiday feast needs. You'll find some regular Thursday farms along with some special pop-ups to make for a unique, delicious, and truly local winter holiday feast.
Thru January 2, Gingerbread House & Holiday Tea. Made of thousands of homemade gingerbread bricks and tons of icing and candy in the lobby of the Fairmont San Francisco hotel. The holiday season is not complete without a celebration of tradition and magic with Fairmont San Francisco's Holiday Tea.
Through January 3, Macy's Pet Windows. For over three decades, the SF SPCA and Macy's holiday windows have signaled the true start of the holiday season in the city.
Thru January 17, Holiday Ice Rink in Union Square. Lace up your skates and join us at The Safeway Holiday Ice Rink in Union Square presented by Alaska Airlines!
Through January 30, The Art of the Brick. More than one million Lego bricks have been transformed into unbelievably cool sculptures by contemporary artist Nathan Sawaya.
Through February 1, Winter Lights in Golden Gate Park. From sundown to 10pm every night, Winter Lights 2021 will transform GGP into a twinkly winter wonderland with performances hidden around each corner.
Photo credit: https://www.fairmont-san-francisco.com/
The Royal Treatment
In ancient Greece, any guest could be a god. That's how we think of our residents and the folks they invite over. It translates to more than just respectful customer service. It means genuine empathy and concern for people's well-being. Our 24/7 on-site staff obsess over details to make your home life warm and comfortable. You can hit them up for anything from laundry pickup and local organic food delivery to dog walking and excursion planning. Friendliness begets friendliness. Joy yields more joy. That's what it's all about. Discover new, luxury San Francisco apartments at Jasper in Rincon Hill. Be sure to follow Jasper on Facebook and Instagram as we share news and updates about our exciting new community. #RentJasper It's a heck of a place to call home.