Mon / 6 December 2021
Creative DIY Holiday Wreaths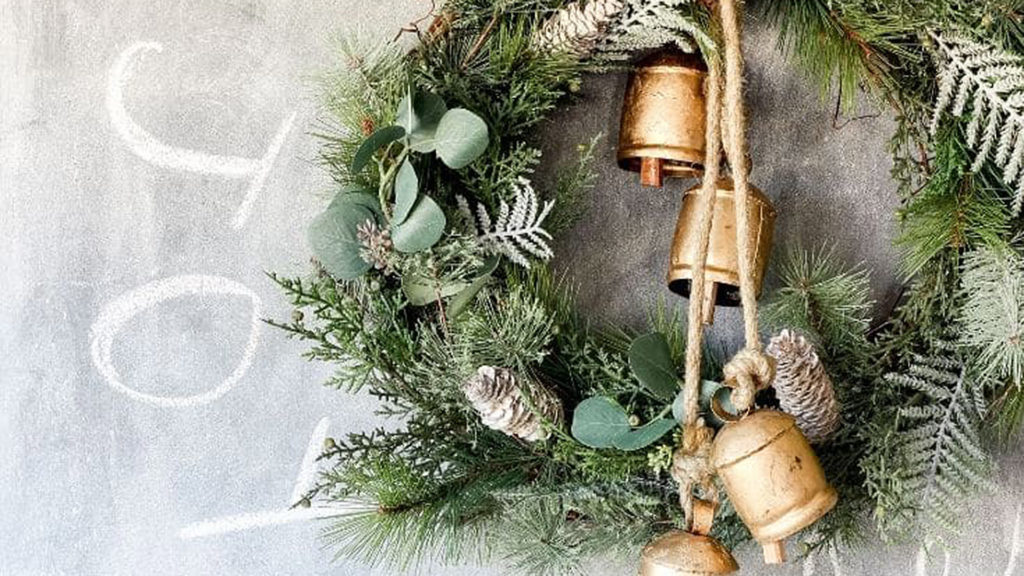 Make a lasting impression on family and friends as they step through the door. A creative holiday wreath is the perfect welcome to your Jasper residence and a wonderful way to express your creativity.
Here are a few of our favorite holiday wreaths that will welcome your guests in style.
DIY Gingerbread Cookie Christmas Wreath
Turn this favorite Christmas treat into a gorgeous decoration! If you love to bake and have the smell of gingerbread throughout your home, this is the wreath for you.
DIY Felt Poinsettia Christmas Wreath
Vibrant Poinsettias are a popular houseplant for the holidays, so it makes since that the pop of color should be incorporated into a holiday felt wreath?
DIY Disco Christmas Ball Wreath
Mini disco balls and feathered flamingos on a wreath? Sign us up. You'll fall in love with this glitzy and glamorous unique holiday wreath. You'll definitely want to keep it up through New Year's Day!
DIY Wintery Bell Wreath
Seasonal greenery and bells are quintessential holiday decoration; they are a perfect pairing for this time of year. Add a vintage ribbon to create a timely and gorgeous look.

DIY Vintage Ornament Wreath
We all love the old-school, vintage charm of the holiday seasons. So why not incorporate the nostalgia in the form a beautiful wreath, sure to please all who experience it. Make your own holiday blast from the past.

Happy Holidays to All!
image credit: DIY Wintery Bell Wreath
Sincerely Yours
Jasper is a convergence. Of structure and imagination. Of the classic and the eclectic. Of art and life. This 400-foot high-rise apartment building crowns San Francisco's fabled Rincon Hill and stands as an iconic addition to the city skyline. It is a statement about elegance in a place where elegance actually means something. Follow Jasper on Facebook, Twitter and Instagram as we share news and updates about our exciting new community. #rentjasper It's a heck of a place to call home.