Mon / 8 November 2021
The Crossing Comes to The East Cut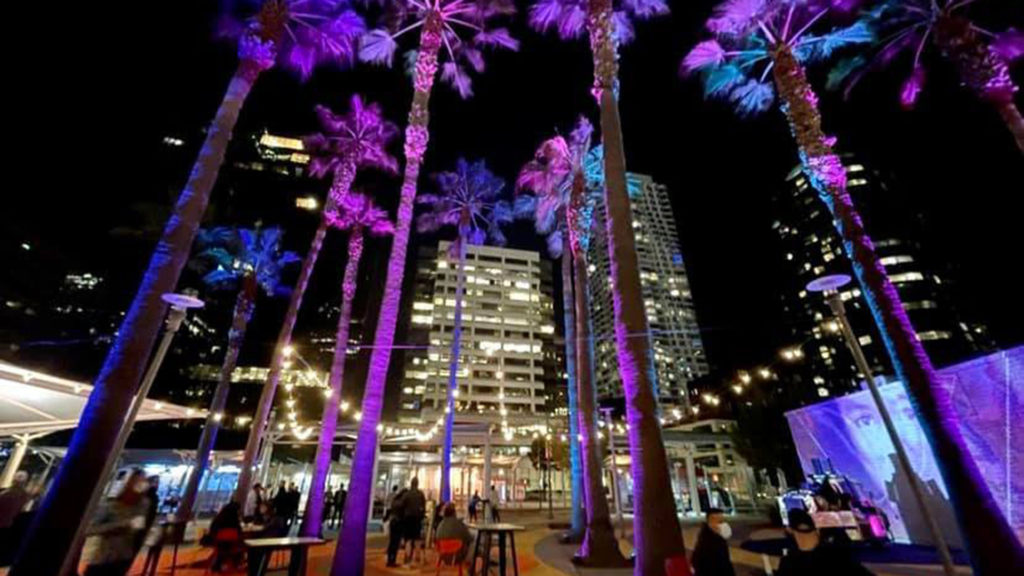 We love the ever-changing landscape of the city we all love to call "home". The East Cut is a vibrant and dynamic district and just got a bit better with the recent addition of The Crossing at East Cut.
We recently covered the grand opening event for The Crossing at East Cut but now that it is in full swing, we thought it would be nice to revisit this newest addition to our neighborhood. SFStation has a wonderful article showcasing the newest outdoor destination for residents and visitors alike.
The 3.5-acre block where the temporary Transbay Terminal was located has been transformed into a new outdoor community and entertainment destination called The Crossing at East Cut. It opened earlier this month with the aim to bring people together with fun activities and support neighborhood wellness…
The first phase opening of this project, located between Howard & Folsom, between Beale & Main Streets, features a family-friendly beer garden, a bar, soccer fields, a ground mural, plus food trucks on-site on Fridays, Saturdays, and Sundays.
Two mini soccer fields are open for competitive league play and certain times will be open to the public for free play. Street Soccer USA is helping to install the two state-of-the-art soccer courts that will play host other sport-based events.
The article continues on about the Community Zone:
The Crossing's Community Zone features 5,000 square feet of indoor space, which can be reserved by local community groups at no cost. There's also a dedicated community fitness area for both individuals and trainers. Group and individual classes will be offered by LuxFit.
Future enhancements coming soon include an outdoor cinema with help of Noise Pop, along with food and retail kiosks, a community marketplace, and more play areas.
For all the details regarding The Crossing at East Cut be sure to read the entire SFStation article.
Follow all the fun and updates on The Crossing at East Cut's website, Twitter channel, Facebook Page and Instagram Feed.
Image credit: The Crossing at East Cut on Facebook
Sincerely Yours
Jasper is a convergence. Of structure and imagination. Of the classic and the eclectic. Of art and life. This 400-foot high-rise apartment building crowns San Francisco's fabled Rincon Hill and stands as an iconic addition to the city skyline. It is a statement about elegance in a place where elegance actually means something. Be sure to follow Jasper on Facebook, Twitter, and Instagram as we share news and updates about our exciting new community. #rentjasper It's a heck of a place to call home.