Tue / 9 November 2021
Thanksgiving Day Feast Inspiration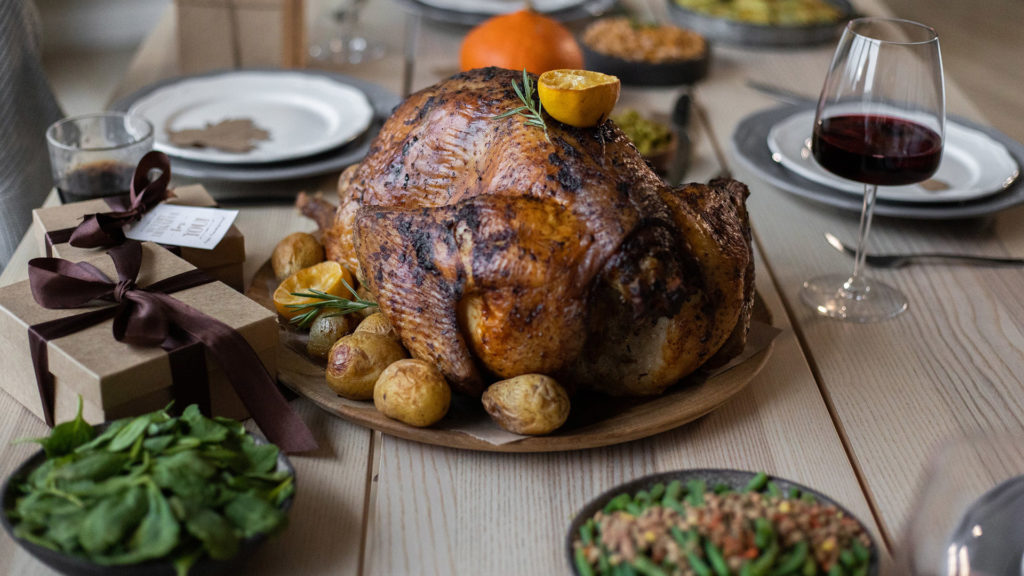 Thanksgiving is a wonderful time to gather and celebrate the holiday season with family and friends. Preparing Thanksgiving dinner can be a daunting task so it's nice to get a bit of help and inspiration from local sources throughout the city. We've rounded up some excellent articles to help make your Thanksgiving celebration a hit with everyone.
San Francisco Chronicle Thanksgiving Guide
An in-depth collection of recipes for your holiday meal. The classic recipes are here as well as less traditional dishes that reflect the Bay Area's rich diversity.
Thanksgiving: Make-ahead
From turkey to cake, these 5 recipes can streamline your kitchen duties, allowing you more time to enjoy the holiday with your guests.
The city's best chefs share recipes for standout Thanksgiving sides
From a nice variation of mashed potatoes to a sherry-infused gravy (inspired by Mom), these recipes guarantee an amazing feast this November.
7 Smart Side Dishes for a Healthy Thanksgiving
There are a variety of ways to enjoy a healthy holiday, from ingredient substitutes in your favorite dishes to newly beloved meal traditions.
5 Decadent Stuffing Recipes From San Francisco Chefs
For many, Thanksgiving is all about stuffing, as it is the ultimate comfort food. Explore these five recipes from esteemed local chefs to make your holiday feast delicious.

A Very Sommelier Thanksgiving
Here is a short list of what the pros are pouring for the biggest dinner of the year.
6 Thanksgiving Dishes Reinvented By Chef Alice Waters & More
We showcased this article is last year's roundup and have included it once again. Enjoy these six delectable recipes from the region's standout chefs, including Alice Waters, Michael Tusk, John Cahill, Omri Aflalo, Thomas Keller, Dominique Crenn, and Lauren Reed.
Happy Thanksgiving to all!
The Royal Treatment
In ancient Greece, any guest could be a god. That's how we think of our residents and the folks they invite over. It translates to more than just respectful customer service. It means genuine empathy and concern for people's well-being. Our 24/7 on-site staff obsess over details to make your home life warm and comfortable. You can hit them up for anything from laundry pickup and local organic food delivery to dog walking and excursion planning. Friendliness begets friendliness. Joy yields more joy. That's what it's all about. Discover new, luxury San Francisco apartments at Jasper in Rincon Hill. Be sure to follow Jasper on Facebook, Twitter, and Instagram as we share news and updates about our exciting new community. #RentJasper It's a heck of a place to call home.