Tue / 19 October 2021
Fall Comes to Guy Place Mini Park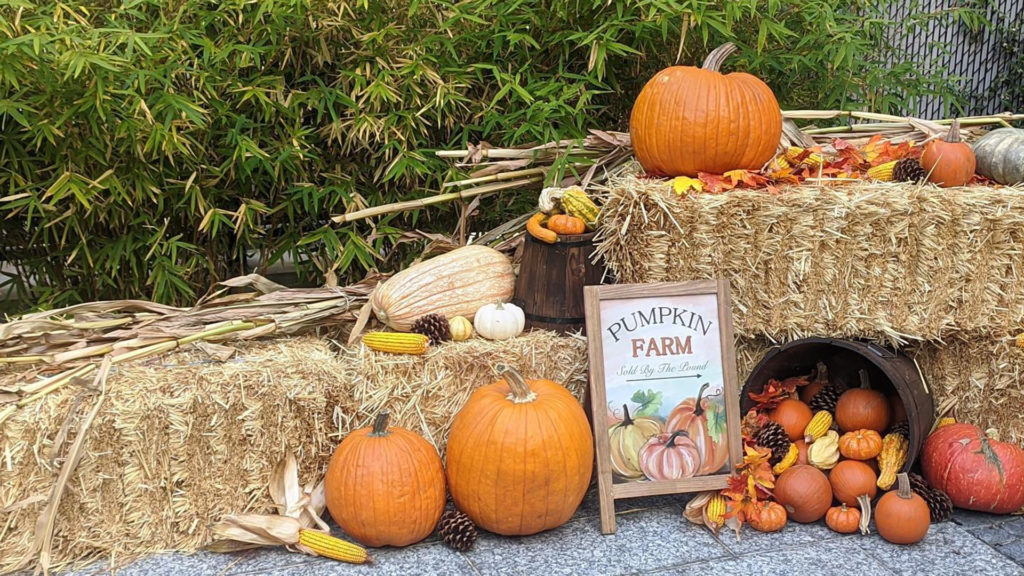 Fall is in the air and our neighborhood will surely put you in the mood, as nearby Guy Place Mini Park has been decorated for the harvest season, courtesy of The East Cut CBD. It's just a short, city-block walk from your home at Jasper and a wonderful way to get into the holiday spirit.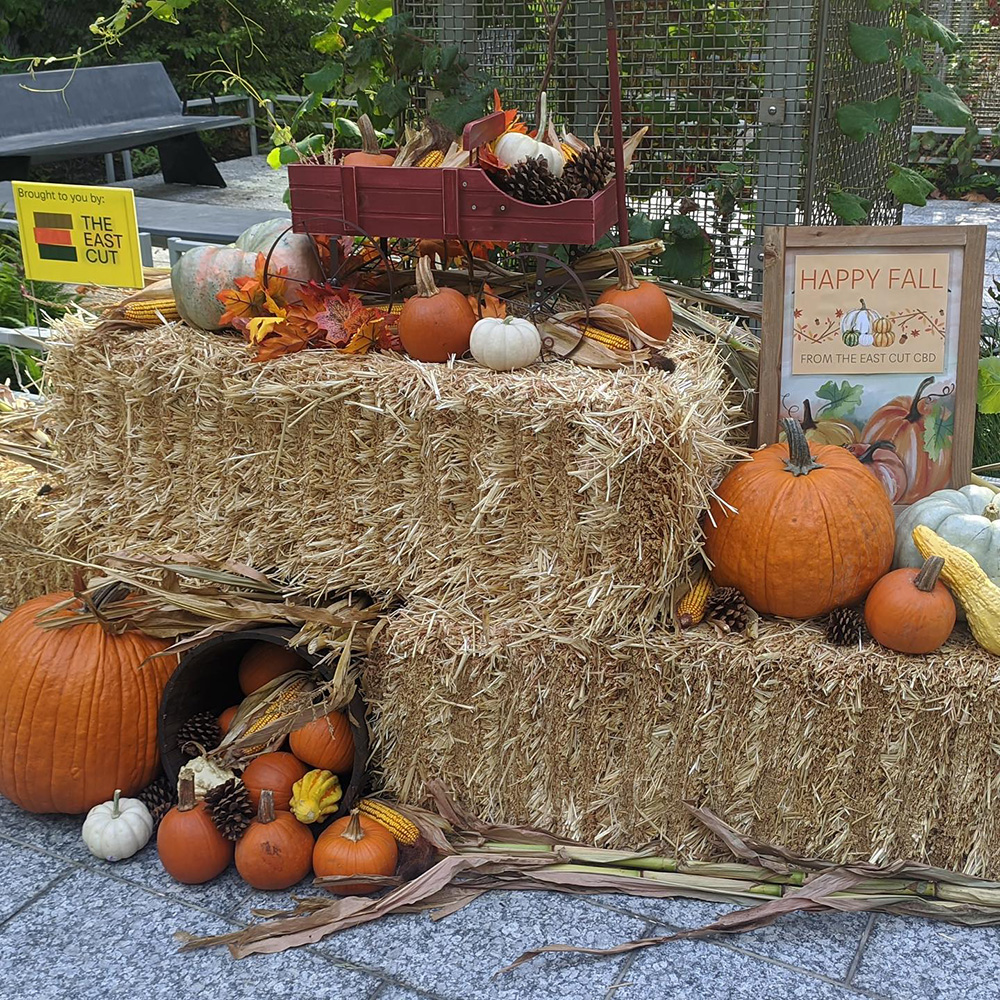 If you haven't visited Guy Place Mini Park, a wonderful summary and description of the park can be found in this Streetsblog SF article announcing the opening of the public space.
A 3,500-square-foot mini park, located on Guy Place near 1st Street in San Francisco, opened today. "It's always important for our neighborhoods to have access to healthy outdoors spaces, but during the COVID-19 pandemic it's more necessary than ever for kids, families, and other residents to have accessible, safe outdoor spaces," said Mayor London Breed in a prepared statement. "This neighborhood has seen a lot of desperately-needed housing in recent years and I'm glad we're also able to provide more open spaces for the people who live and work in the area."
And this yelper loved the public space experience as well:
A much needed outdoor space and small park in SOMA/Financial District (FiDi)! This park is located off a small side street called Guy Place. I accidentally stumbled upon this gem when I was downtown meeting someone the other day. FiDi is filled with tall skyscrapers and not much nature, so I really appreciate this new space. It's a convenient spot for pet relief, a peaceful place to sit, or a nice place to walk and get some fresh air….. – Monica B. on yelp
You can also take a video tour below.
Be sure to stop by Guy Place Mini Park when you're out and about the neighborhood on a brisk fall day and enjoy the festive decorations!
The East Cut CBD is adding holiday décor around the neighborhood in order to improve and inspire placemaking and activation of our public spaces. Happy Fall!
Image credit: The East Cut on Facebook
The Royal Treatment
In ancient Greece, any guest could be a god. That's how we think of our residents and the folks they invite over. It translates to more than just respectful customer service. It means genuine empathy and concern for people's well-being. Our 24/7 on-site staff obsess over details to make your home life warm and comfortable. You can hit them up for anything from laundry pickup and local organic food delivery to dog walking and excursion planning. Friendliness begets friendliness. Joy yields more joy. That's what it's all about. Discover new, luxury San Francisco apartments at Jasper in Rincon Hill. Be sure to follow Jasper on Facebook and Instagram as we share news and updates about our exciting new community. #RentJasper It's a heck of a place to call home.