Mon / 11 October 2021
Warriors Return for the 2021-2022 Season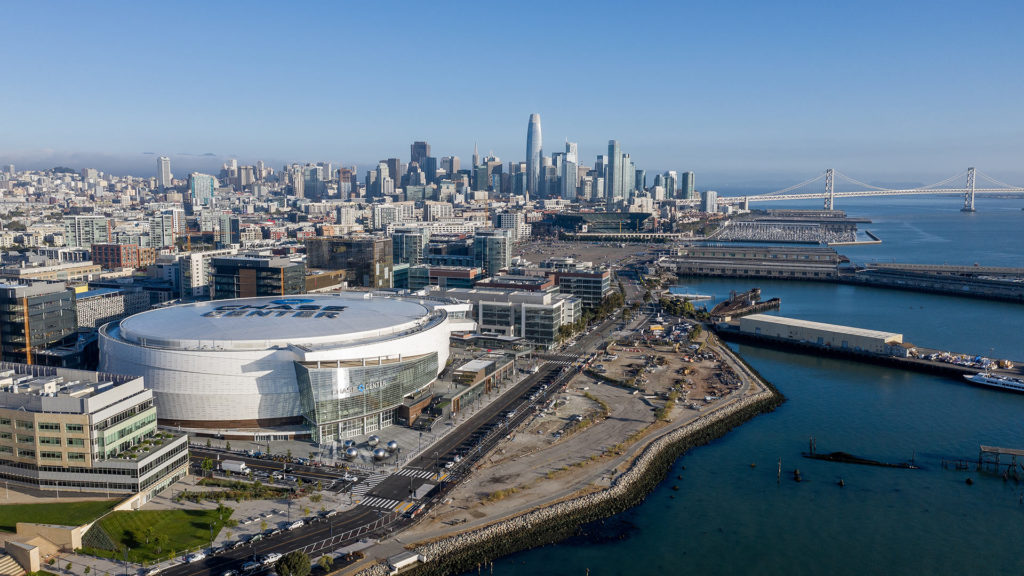 It's time to don your blue and gold and cheer on our Golden State Warriors for an exciting new season of NBA fun.  Home games are played at Chase Center, just a short trip from your home at Jasper.
The Warriors tip-off the regular season in Los Angeles when they play the Los Angeles Lakers on Tuesday, October 19, two days before the home opener at Chase Center versus the Los Angeles Clippers on Thursday, October 21. 
Tip-off time for all weekday Golden State home games will be at 7 p.m. All weekend home games will tip-off at 5:30 p.m., except for the nationally televised 4:30 p.m. tip-off on Sunday, February 27 vs. the Dallas Mavericks. For a complete 2021-2022 schedule, be sure to visit here.
Chase Center is a short 2+ mile trip from Jasper.  No matter how you get to the game, it's just an easy, short trip.  Grab a friend, call your favorite ride-share and you'll be at the game in no time.
Excellent Eats and Drinks.  We are all here to cheer our Warriors on to victory but you will need to partake in some tasty food and beverage to make it a complete evening.  The stadium boasts an impressive number of food and drink options, and the menus are worth checking out.  
From craft breweries and tasty barbecue, to meaty burritos and modern dim sum, you'll love the assortment and variety you will find at Chase Center. The list of food and beverage vendors is quite long indeed so we'll direct you to a wonderful recent article by SF Eater showcasing The Best Food and Drink at San Francisco's Chase Center.
Got the Warriors app?  It's the perfect accessory for all Warriors fans.  The app includes tools such as Event Calendar, Ticket Search Purchase and Management, Transit Planning, Interactive Maps, Food & Beverage Pre-Order Options and Access to the Warriors Shop.
Go Warriors! 
Image Credit: Chasecenter.com Press Kit
The Royal Treatment
In ancient Greece, any guest could be a god. That's how we think of our residents and the folks they invite over. It translates to more than just respectful customer service. It means genuine empathy and concern for people's well-being. Our 24/7 on-site staff obsess over details to make your home life warm and comfortable. You can hit them up for anything from laundry pickup and local organic food delivery to dog walking and excursion planning. Friendliness begets friendliness. Joy yields more joy. That's what it's all about. Discover new, luxury San Francisco apartments at Jasper in Rincon Hill. Be sure to follow Jasper on Facebook and Instagram as we share news and updates about our exciting new community. #RentJasper It's a heck of a place to call home.