Sun / 8 August 2021
Dining in SoMa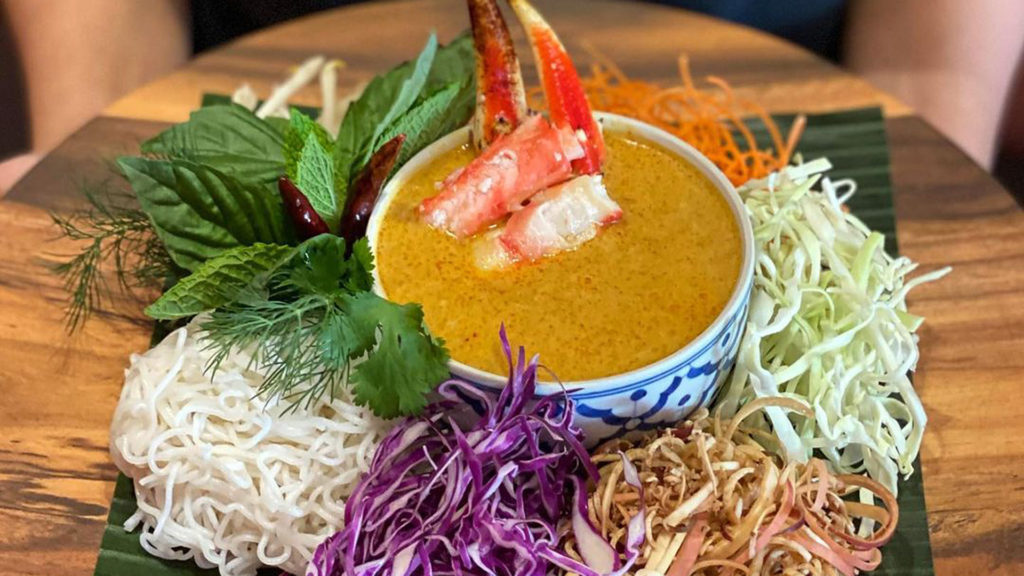 We live in a neighborhood where delicious dining options abound. No matter what you may be craving, chances are it's nearby when you live at Jasper. SoMa offers an amazing dining scene from casual dining to Michelin-starred restaurants.
So what's for dinner? SFEater is an amazing resource for dining tips and they have rounded up a recent map of "Where to Eat and Drink in SoMa'". Here is a short list of nearby dining options.
Lao Table – 149 2nd St
Explore the cuisine of Northeastern Thailand and Laos. Diners are loving the fried pork belly with fish sauce caramel; Lao sausage with peanuts and chiles; and Lao fried rice with minced chicken, basil, and a fried egg.
Benu – 22 Hawthorne St
San Francisco's three-Michelin-starred restaurant where diners experience a tasting menu of chef Cory Lee's French- and Asian-inspired cuisine, such as the well-loved lobster coral xiao long bao (Shanghai soup dumplings).
Garaje – 475 3rd St
Garaje offers a delicious mashup of tacos and burgers with plenty of beer on tap. The "zapatos" are a flour tortilla filled with carnitas, carne asada, or mojo chicken, topped with refried beans, jack, salsa, and pressed until golden, kind of like a flattened burrito.
Darwin Cafe – 212 Ritch St
A small cafe featuring creamy cappuccinos, outstanding kale salads, simple baguettes smeared with cheese or layered with good ham, and fresh sandwiches stuffed with pastrami or turkey.
This is just a small sampling of nearby restaurants which made the list. Be sure to visit the SFEater map for a comprehensive list of restaurants listed.
Image credit: laotable on Instagram
Sincerely Yours
Jasper is a convergence. Of structure and imagination. Of the classic and the eclectic. Of art and life. This 400-foot high-rise apartment building crowns San Francisco's fabled Rincon Hill and stands as an iconic addition to the city skyline. It is a statement about elegance in a place where elegance means something. Follow us on Facebook, Twitter, YouTube and Instagram as we share news and updates about our exciting community. #rentjasper It's a heck of a place to call home.