Fri / 9 July 2021
Woodlands Pet Shop Pet Social – July 17
Join the fun at nearby Woodlands Pet Shop as they host a Pet Social for all to enjoy. The festivities take place on July 17th from 10AM-2PM outside of their store located at Folsom and Beale.
Attendees will enjoy giveaways, pup treats, treat tasting flights and all things for your companion. They will be having reps from P.L.A.Y. Pet Lifestyle and You and Champion Foods here as well as raffles with brands like Ruffwear, Ziwi Peak, Primal and more.
They will have goat pupaccinos and treat flights as well as a large patio for folks to gather with their pets. The pupaccinos will be made with Primal brand goat milk and the treat flights will vary on the brands but they focus on natural and responsibly sourced ingredients.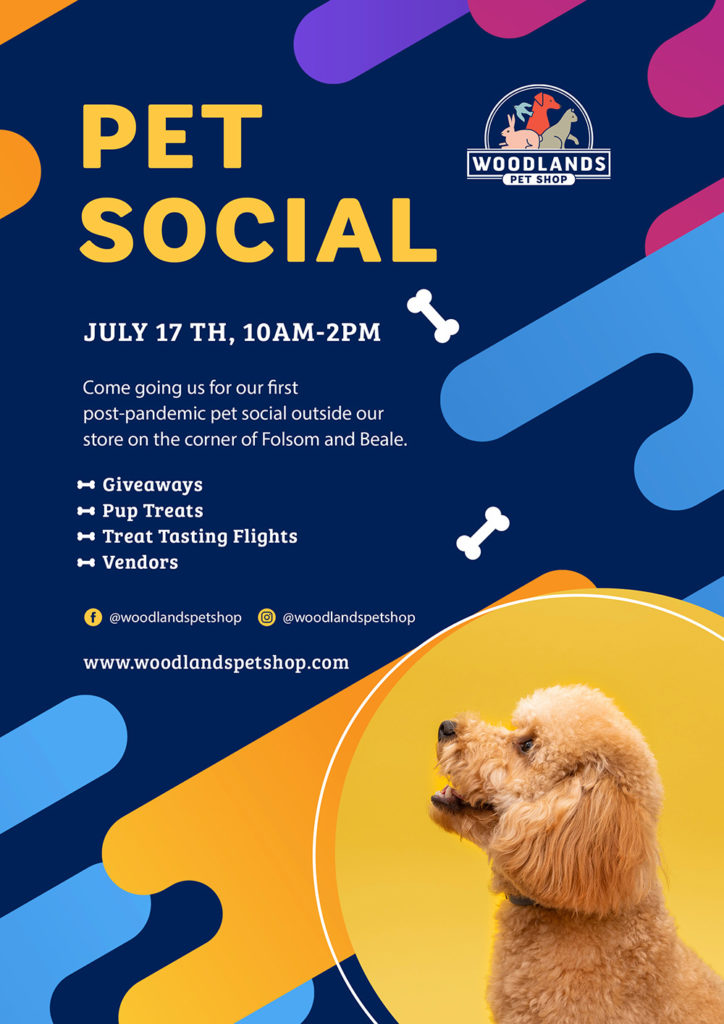 What a great way to get together with friends and companions and enjoy a Saturday in the City we love to call home.
#RentJasper
Jasper is a convergence. Of structure and imagination. Of the classic and the eclectic. Of art and life. This 400-foot highrise crowns San Francisco's fabled Rincon Hill and stands as an iconic addition to the city skyline. Residences from studios to three-bedrooms feature interior architectural design by Stanley Saitowitz and open to sweeping views of Downtown, SoMa and San Francisco Bay. It's a statement about elegance in a place where elegance really means something. Be sure to follow Jasper on Facebook, Twitter, YouTube and Instagram as we share news and updates about our exciting new community. #rentjasper It's a heck of a place to call home.