Sat / 17 July 2021
Milk Bar pops up at the Ferry Building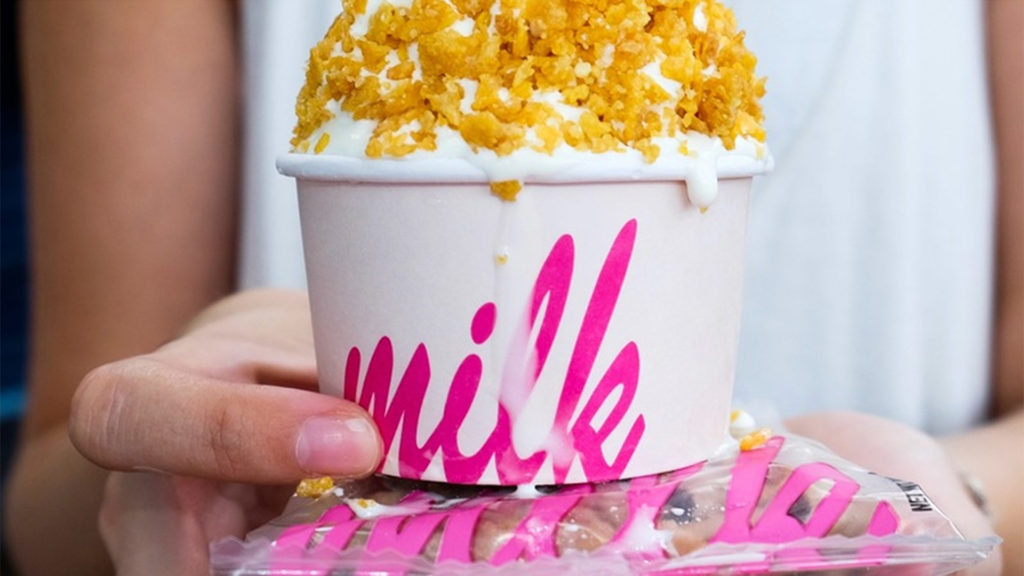 Looking for summertime sweet treats?  Then head to the nearby Ferry Building where you can partake in the deliciousness that is Milk Bar.
According to a recent SF eater article, local favorite Gott's Roadside will be host to two Milk Bar pop-ops this summer.  The popular New York founded bakery is testing potential markets for new locations and has landed along the San Francisco Embarcadero. They are even holding an event on the weekend of July 31 and August 1:
Bay Area fans of the New York-founded bakery chain's cookies, cakes, pies, and soft serve can reserve their spot to attend the SF "National Birthday Do-Over" parties, July 31 and August 1, where a special Milk Bar/Gott's collaboration item will also be unveiled.
And now that we have your attention, here are the event details according to the resy.com link:
Your ticket includes admission to our Birthday Do Over Party at Gott's Roadside. You'll be able to purchase Milk Bar menu items like cookies, Milk Bar Pie, and B'day Truffles, as well as a limited time special dessert offering from Milk Bar & Gott's. Giveaways, surprises and more – consider this your invite to get loud, be ridiculous, and get down with some treats.
For those of you unfamiliar with Milk Bar, here's some insight:
From award winning chef, Christina Tosi, Milk Bar serves up inventive truffles, cookies, cakes, pies, soft serve and more, ready for you to roll.
Learn more on their website, Instagram Feed and Facebook page.
image credit: Milk Bar at resy.com
#RentJasper
Jasper is a convergence. Of structure and imagination. Of the classic and the eclectic. Of art and life. This 400-foot highrise crowns San Francisco's fabled Rincon Hill and stands as an iconic addition to the city skyline. Residences from studios to three-bedrooms feature interior architectural design by Stanley Saitowitz and open to sweeping views of Downtown, SoMa and San Francisco Bay. It's a statement about elegance in a place where elegance really means something. Follow us on Facebook, Twitter and Instagram as we share news and updates about our community.  #rentjasper It's a heck of a place to call home.