Mon / 21 June 2021
Classic Southern Indulgences Served Up at Town Hall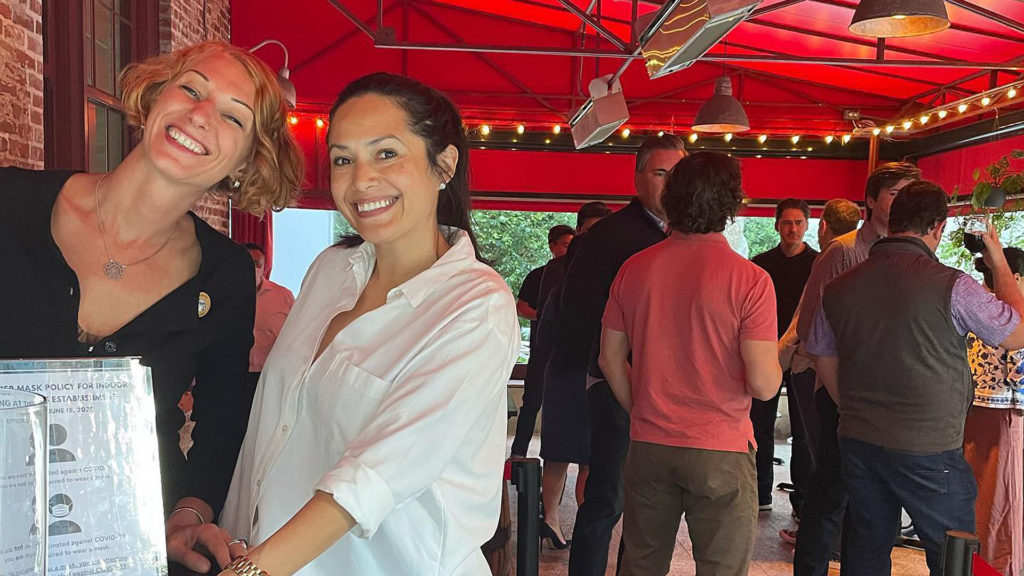 Experience the taste of New Orleans just a few short city blocks from your home at Jasper. Located at 324 Howard (corner of Howard and Fremont) and housed in a beautiful 1907 brick warehouse, Town Hall serves up hearty American Southern deliciousness, one plate at a time.
Owned by partners Mitchell and Steven Rosenthal and Doug Washington, the popular SoMa restaurant blends the best of the season with overtones of Louisiana cuisine. Town Hall's food is comforting, delicious and satisfying, as inviting and refined as its atmosphere.
Diners will be pleased with the diverse menu, offering such popular dishes as BBQ Gulf Shrimp, Smoked Local Duck Breast, Creamy Carolina Rice Grits and the ever-popular Town Hall's Famous Fried Chicken.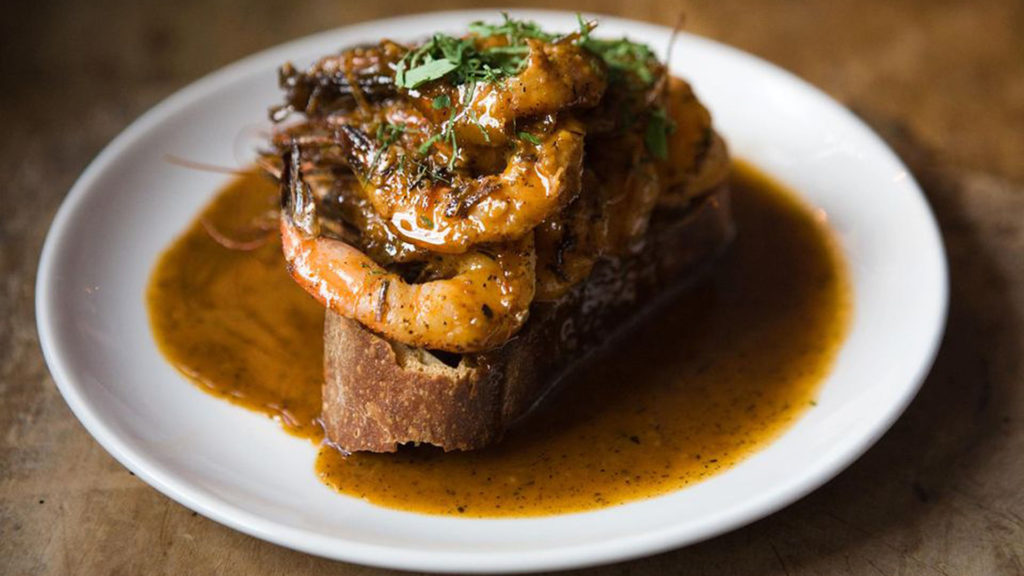 Still need prompting? Take a look at these recent Yelp reviews:
I was super excited to learn that Town Hall was open again! It's my go-to for fried chicken and cornbread, also their ribs are pretty bomb too. I came in last night and had the Black-eyed Pea Fritters, they were pretty amazing not like anything I've ever had, the sauce was super tasty too. We ordered cornbread since that's always super good and moist, I love how they put it in a little cast iron skillet and the edges are the perfect crispness. I had the salmon, it was cooked perfectly, and came with a super yummy sauce, I think it was called tasso ham romesco, that was so good! My boyfriend had the smoked duck breast and we traded plates at one point so we could try each other's dishes and it was fabulous! It had ginger butter sauce, so freaking good, it tasted like candy! Anyways so pumped one of my favorite dinner spots is back open again and the food is still fire! Can't wait to come back for brunch on the patio, it's super cute, like the best outdoor seating in SF, no sitting in a parklet right next to cars zooming by, you get to actually sit spaced out in this cute courtyard between these cool buildings. The meal and service at Town Hall was fantastic. We had the corn bread, the pimento cheese appetizer (must order) and the best fried chicken sandwich. The fried chicken sandwich has a great crust-to-chicken ratio, tasty pickles and a creamy-vinegar slaw. If you are in the neighborhood, you must stop by Town Hall. – Amy M.
Enjoyed a delicious brunch with friends here. I love trying new places. Their Bloody Mary is made with Titos and it was immediate hangover relief. We each got something different and all of the food was bomb… – Loren O.
First time coming to town hall and definitely will not be the last. Food and service was great. They also had great outdoor seating options. Food was so good. Everyone in our group enjoyed what they ordered. We started with the biscuits and gravy and the fried okra. Both were super good especially the biscuits. I got the Benedict while my friends got the fried chicken, soft scramble and the hangtown fry. Everything was super good. We also ordered the bloody Mary's and the Paloma. Service was very good. We were seated immediately. They also provide wet wipes for you at the table. The waitress constantly checked on us and we never had to ask for water refills. Highly recommend!! – Clayton N.
To follow all of the local deliciousness, be sure to visit their website, Facebook page and Instagram feed.
Happy eating.
Image credit: Town Hall on Facebook
Sincerely Yours
Jasper is a convergence. Of structure and imagination. Of the classic and the eclectic. Of art and life. This 400-foot high-rise apartment building crowns San Francisco's fabled Rincon Hill and stands as an iconic addition to the city skyline. It is a statement about elegance in a place where elegance actually means something. Be sure to follow Jasper on Facebook, Twitter, YouTube and Instagram as we share news and updates about our exciting rental community. #rentjasper It's a heck of a place to call home.