Fri / 2 April 2021
The East Cut Community Garden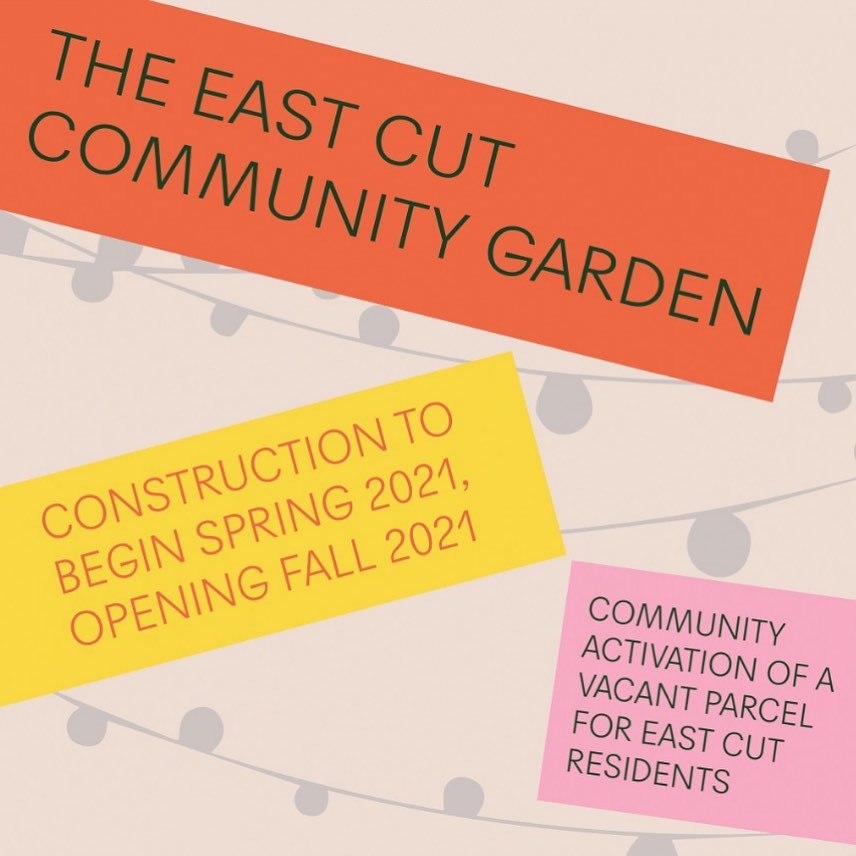 These are exciting times in The East Cut with news about our neighborhood appearing on a regular basis. One announcement that definitely caught our eye was The East Cut Community Garden scheduled to go in on Essex Street.
The East Cut Instagram feed made the announcement:
The East Cut Community Garden is in the works. The garden will include a tool shed, a lemon tree, wood garden plots, compost bins, and much more. This will be a great place for residents to garden and socialize with neighbors!

We hope that this community garden will activate a vacant parcel in the community for East Cut residents, as well as give the neighborhood yet another way to work together and strengthen the community.

Located at 29 Essex Street, the East Cut Community Garden will definitely be a worthwhile addition to the area. Stay tuned for more information!

There was also coverage in a recent sfexxaminer article:
Katina Johnson, president of the East Cut CBD board, who lives near the site, said a community garden is one of the things most requested by residents in the area.
"Over the years, I have looked at this little piece of property and I have seen it filled with just trash," Johnson said. "It was always somewhat problematic. I think there is nothing but upsides to having this used as a community garden."
Looking forward to this new addition to our neighborhood. Thanks for all of the hard work to help make this a reality.
The Royal Treatment
In ancient Greece, any guest could be a god. That's how we think of our residents and the folks they invite over. It translates to more than just respectful customer service. It means genuine empathy and concern for people's well-being. Our 24/7 on-site staff obsess over details to make your home life warm and comfortable. You can hit them up for anything from laundry pickup and local organic food delivery to dog walking and excursion planning. Friendliness begets friendliness. Joy yields more joy. That's what it's all about. Discover new, luxury San Francisco apartments at Jasper in Rincon Hill. Be sure to follow Jasper on Facebook and Instagram as we share news and updates about our exciting new community. #RentJasper It's a heck of a place to call home.