Thu / 1 April 2021
Spring Fun at Salesforce Park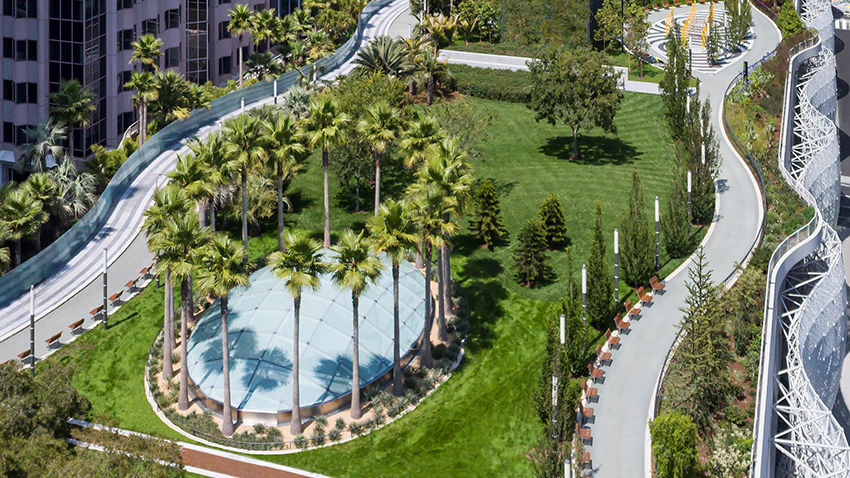 With the weather warming up and people spending more time outdoors, it's an excellent time to enroll in one (or more) of the free programs being offered again at Salesforce Park. There are a variety of exercise and health related classes being offered by the amazing team at FITNESS SF!  
And for those who want to up their photography game, there is a workshop for you as well.  On Sunday, @photosprouts offers a photography class perfect to learn the basics or build new skills! Check out all the current offerings and stay tuned for more. Classes are free and open to the public. 

HIIT
Provided by FITNESS SF
Tuesdays 5:30 p.m. – 6:30 p.m. at the Amphitheater
This Intensity Interval Training class uses body weight training in an aerobic setting to burn fat and calories while building strong muscles, bones and tendons.
BOOTCAMP
Provided by FITNESS SF
THURSDAYS 8 a.m. – 9 a.m.at the Main Plaza
A relentless, time-efficient, action-packed workout that will bring heart-thumping drills and total body challenges.
YOGA
Provided by FITNESS SF
FRIDAYS 12:30 p.m. – 1:30 p.m. at the Amphitheater
This class will focus on creating fluid transitional moves between postures, while alignment and form are never sacrificed in the process of flexibility development.
PHOTOGRAPHY CLASS
SUNDAYS – April 4 + 18 | May 2 + 16 + 30 | June 13 + 27 3:30 p.m. – 5 p.m.
Meet at the Main Plaza
Learn the basics of photography or some new tricks in this class led by Photosprouts Photography Workshops. Bring your smartphone or digital camera.
Note that capacity limits and physical distancing will be enforced and that masks are required to participate. 
Image credit: Salesforce Transit Center on Facebook
The Royal Treatment
In ancient Greece, any guest could be a god. That's how we think of our residents and the folks they invite over. It translates to more than just respectful customer service. It means genuine empathy and concern for people's well-being. Our 24/7 on-site staff obsess over details to make your home life warm and comfortable. You can hit them up for anything from laundry pickup and local organic food delivery to dog walking and excursion planning. Friendliness begets friendliness. Joy yields more joy. That's what it's all about. Discover new, luxury San Francisco apartments at Jasper in Rincon Hill. Be sure to follow Jasper on Facebook and Instagram as we share news and updates about our exciting new community. #RentJasper It's a heck of a place to call home.