Fri / 9 April 2021
Restaurant Week Returns April 9-18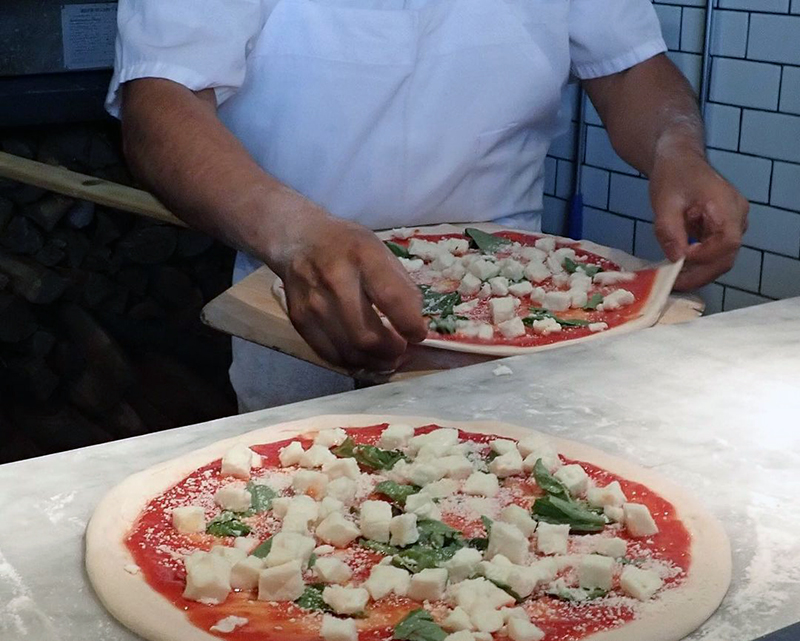 We all have our favorite restaurants but, if you have been wanting to try a new venue, SF Restaurant Week offers an incredible opportunity to sample all that San Francisco restaurants have to offer.
SF Restaurant Week, which runs from April 9-18, is a city-wide celebration of San Francisco's world-class dining community. Throughout the city, participating restaurants offer special prix-fixe menus to showcase their passion for sharing great food with diners.  It's a great venue for restaurants to highlight their best known dishes, or feature a new menu item they are testing, or just showcase a sample of the food they love to cook.
Here is an example of nearby Zero Zero's menu for SF Restaurant Week this year: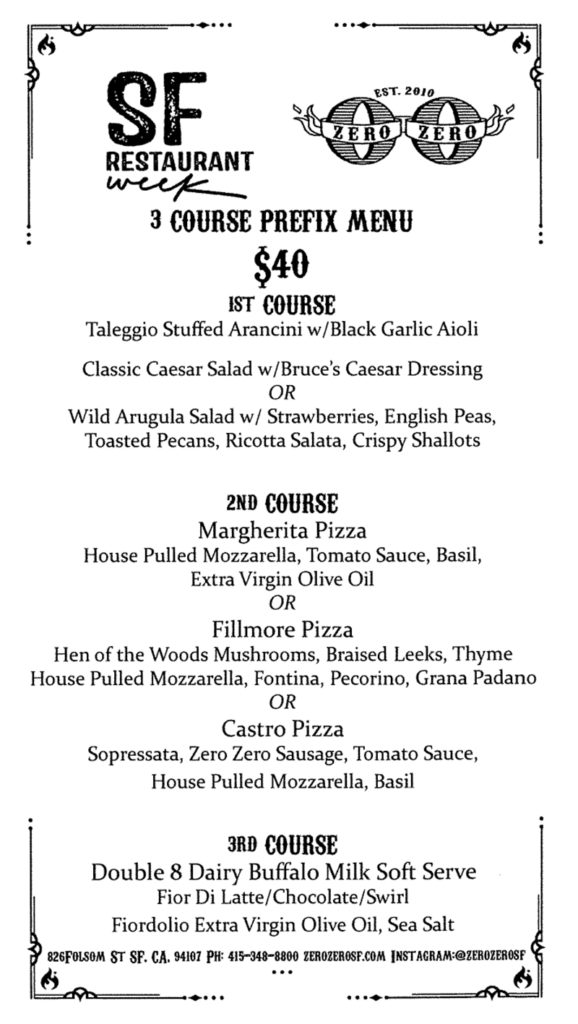 Here are a few more nearby restaurants that will be participating in SF Restaurant Week:
The Grove Yerba Buena at 690 Mission
Be sure to check for all participating restaurants and even subscribe for updates on their website.
Learn more about SF Restaurant Week at their website, Facebook Page and Instagram feed.  You can also share and follow along with hashtag #SFRW.
Photo Credit: Zero Zero on Instagram
Sincerely Yours
Jasper is a convergence. Of structure and imagination. Of the classic and the eclectic. Of art and life. This 400-foot high-rise apartment building crowns San Francisco's fabled Rincon Hill and stands as an iconic addition to the city skyline. It is a statement about elegance in a place where elegance actually means something. Follow us on Facebook, YouTube, and Instagram as we share news and updates about our exciting new community.  #rentjasper It's a heck of a place to call home.