Fri / 27 October 2023
The Jasper November Agenda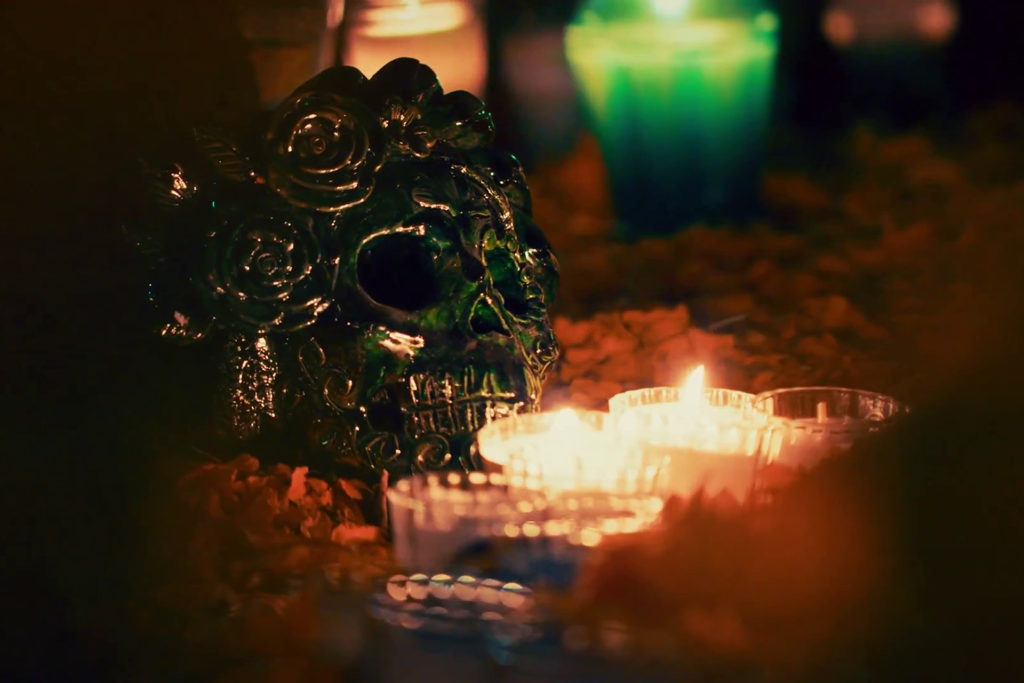 Life at Jasper puts you in the center of it all each and every month. November brings a variety of must attend events to the City. We've rounded up a few that include cooking decorating classes, fall cider sipping, drag shows, holiday markets, and much more. Map out your month here:
November 2, Dia De Los Muertos at International Smoke. Enjoy agave vendors, a delicious pastor trompe taco bar, and the vibrant tunes of an authentic mariachi band.
November 2, First Thursdays at SFMOMA. From 1–8 p.m. on the first Thursday of every month, Bay Area residents can enjoy SFMOMA's galleries filled with lively and inspiring art — for free.
November 2, Day of the Dead processions and Festival of Altars are annual community events celebrating the traditions of Dia de los Muertos in the Mission District. 
November 3, Social Fridays at Madarae Lounge. Experience an evening of dazzling drinks, energetic beats, and an atmosphere fit for the parties of the gods.
November 4, SF International Tea Festival. Every cup of tea is a story. Admission includes tea tastings from 30+ vendors and access to lectures at the Ferry Building Marketplace.
November 4, Park Padel Grand Opening. Join the Park Padel team at Embarcadero Plaza for a Grand Opening Event. Free clinics, padel exhibition game, and the chance to win free court time and gear.
November 5, HEAD WEST, Every first Sunday of the month Head West will bring Bay Area Makers, Crafters, Designers, Artists + Vintage Merchants to the Ferry Building's beautiful back plaza.
November 7, LuxFit Yoga Flow at Landing at Leidesdorff. This 50-minute yoga class will take place at Landing at Leidesdorff, located at the intersection of Commercial and Leidesdorff St.
November 9, Cozy Sweater Cookie Decorating Class. Head to the iconic SF Ferry Building for an evening of cookie decorating fun.
November 10, Comedy at The Crossing. Enjoy a night filled with laughs, drinks, bites, and more. Featuring top rising comedians from the Bay Area.
November 10, Balblair Scotch Tasting. Enjoy Highland single malt scotch at our expert presented tasting featuring Balblair distillery.
November 11, Press Club's 15th Annual Harvest Party. Press Club will host its 15th annual Harvest Party with over six wineries in a weekend tasting event.
November 11, The San Francisco Fall Cider Fest. Slip on your softest sweater, snuggle into your scarf, and drink in the crispness of autumn at The San Francisco Fall Cider Fest at SPARK Social.
November 13, October Festival. October Festival is the perfect opportunity to immerse yourself in the festive vibes, indulge in delicious food and drinks, and enjoy live performances from talented artists.
November 15, Gott's Day of Giving. Join in on the 6th Annual Day of Giving at Gott's Ferry Building, and 10% of sales ALL DAY will go to the San Francisco Education Fund to benefit K-12 Education.
November 21, Fall Holiday Farmers Market. Fill your holiday table with locally grown goodies from the Ferry Plaza Farmers Market. You'll find our regular Tuesday farms along with some special pop-ups to make for a unique, delicious, and truly local fall feast.
November 22, SF Thanksgiving Eve Crawl. Discover the ultimate night out in SF including the hottest bars + clubs in San Francisco featuring top DJs from around the world, and with exclusive free VIP entry.
November 24, Fan Expo Drag Show! Join some of the Bay areas shining drag stars for a show that celebrates fandom, cosplay, and queer performance art at the Moscone Center.
November 25-December 16, Creativity Explored Holiday Pop-Up. This holiday season, visit Creativity Explored at the Ferry Building for their 3rd Annual Holiday Art Pop-Up Shop.
November 26, Holiday Craft Making. Enjoy a craft break as you shop at the Ferry Building this holiday season! On select Sundays, enjoy new activities, including ornaments, upcycled art, terrariums, gift tags and more.
November 28, Cocktails 101: The Art of Mixing Cocktails. This is a hands-on learning experience for those interested in shaking up some cocktails at Bourdon and Branch.
November, Fitness at Salesforce Park. FITNESS SF brings you top-notch ZUMBA® as well as Bootcamp, High Fitness, Vinyasa Yoga, and Metcon classes.
Wednesdays, Pizza Nights at Boulettes. Don't miss this limited series! Experience some of the best pizza in SF at Boulettes on Wednesday nights. Each Wednesday will feature a different special pizza, in addition to a more regular menu of Boulettes pizzas.
Thru January 28, Pacita Abad at SFMOMA. The wide-ranging exhibition features more than 40 daring works including her signature trapunto paintings—stuffed, quilted canvases adorned with materials and methods that Abad investigated during her lifetime.
Image Credit: Day of the Dead SF on Instagram
Sincerely Yours
Jasper is a convergence. Of structure and imagination. Of the classic and the eclectic. Of art and life. This 400-foot high-rise apartment building crowns San Francisco's fabled Rincon Hill and stands as an iconic addition to the city skyline. It is a statement about elegance in a place where elegance actually means something. Be sure to follow Jasper on Facebook and Instagram as we share news and updates about our exciting new community.  #rentjasper It's a heck of a place to call home.