Wed / 26 April 2023
The Jasper May Agenda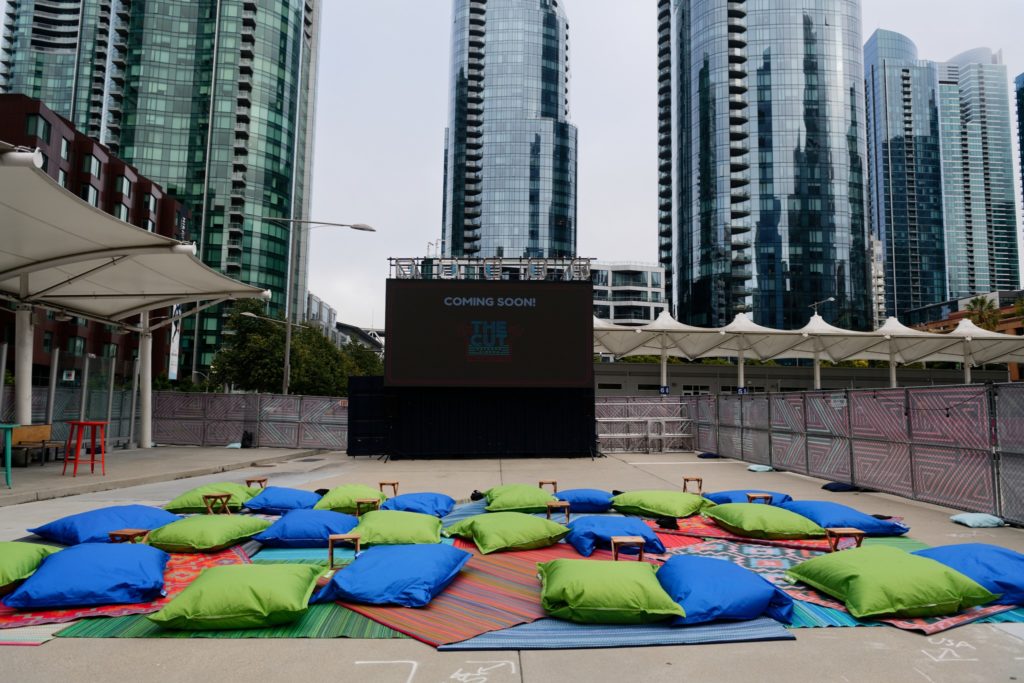 Life at Jasper puts you in the center of excitement every month. May brings a variety of must attend events to the City. We've rounded up a few that include live music, free yoga, plenty of pop ups, baseball games, and much more. Map out your month here:
May 2, Yoga in the Gardens. Experience yoga outdoors in Yerba Buena Gardens, San Francisco's most beautiful studio. Purusha Yoga, 111 Minna Gallery and Yerba Buena Gardens Festival invite you to free Purusha Yoga Flow classes in the park.
May 3, Live Music on the Plaza. Enjoy lunch and live music from 12:00 – 1:00 PM on the Ferry Building's Back Plaza featuring Bay Area musicians every Wednesday in May.
May 4, First Thursdays at SFMOMA. From 1–8 p.m. on the first Thursday of every month, Bay Area residents can enjoy SFMOMA's galleries filled with lively and inspiring art — for free.
May 4, Happy Hour Music on the Plaza. Enjoy live music from 4:00 – 6:00 PM on the Ferry Building's Back Plaza featuring Bay Area musicians every Thursday in May.
May 4 + 20, Rincon Sneak Walking Tour – 2023 Spring Series. This walking tour goes off the beaten path to discover the most hidden public spaces in SoMa.
May 5, Ricardo Arjona – Blanco Y Negro Volver. Guatemalan singer/songwriter Ricardo Arjona is one of the most respected Latin artists.
May 5, VIP Fridays at the Brand New Madarae. Experience an evening of dazzling drinks, energetic beats, and an atmosphere fit for the parties of the gods.
May 5, 12, 19 + 26, Ferry Flicks. Enjoy happy hour pint specials, dinner, and movies every Friday in May at the Fort Point Beer Garden.
May 7, Yoga: Weekly Fitness Classes. Get ready to bring out your inner athlete and make your way to Thrive City to take part in their Weekly Fitness Classes.
May 7, HEAD WEST, Every first Sunday of the month Head West will bring Bay Area Makers, Crafters, Designers, Artists + Vintage Merchants to the Ferry Building's beautiful back plaza.
May 8, Chinese Heritage Night. Year of the Rabbit Bobblehead presented by Cache Creek Casino Resort as the Giants take on the Washington Nationals.
May 12, Salsa Workout with Rueda Con Ritmo. Havana is closer than you think when Rueda Con Ritmo offers free Cuban salsa workouts in Yerba Buena Gardens.
May 12, Comedy at The Crossing. Head to The Crossing at East Cut for a night filled with laughs, drinks, bites, and more. This is the perfect date night activity or Saturday night gathering with friends.
May 13, Blankets & Blockbusters. Bring your family and join Thrive City to celebrate the wonderful moms in our lives this Mother's Day weekend.
May 14, Gardeneur Plant and Eco-Market. Gardeneur's monthly Plant Market returns to the San Francisco Ferry Building, Second Sundays through September.
May 14, Union Square in Bloom: Mother's Day Celebration. Spend a fun-filled afternoon moving to the rhythm of live salsa beats, dancing away, and indulging in delicious food.
May 17, Wednesday Flight Nights. This is a great opportunity to enjoy delicious wines and chat with the types of artisanal producers from around the globe featured at the Ferry Plaza Wine Merchant.
May 18, Bike to Wherever Day. Join people all over the city on San Francisco's favorite biking holiday in riding your bike to get to wherever you need to go – or just for fun.
May 18, Yerba Buena Gardens Public Art Tour . The tour meets in front of the Dr. Martin Luther King Jr. Memorial and Waterfall at the center of Yerba Buena Gardens).
May 19, STAR WARS™ Night. Celebrating the 40th anniversary of Star Wars: Return of the Jedi with a Star Wars Night Ewok Bobblehead as you watch the SF Giants.
May 20, Pujan Sarkar, ROOH. Stop by the Foodwise Classroom for a cooking demo featuring the seasonal bounty of the Ferry Plaza Farmers Market with the Chef de Cuisine at ROOH.
May 21, The Art of Sushi Making. Learn the tips and tricks from a professional sushi chef in this highly interactive and hands-on class.
May 26, Bollywood Dance Fridays at Salesforce Park. An amazing fun Bollywood dance class for all ages and all levels come dip your feet in Bollywood with Manpreet known to bring hearts to joy.
May 27, Trek SOMA – Ferry Plaza Ride Series. This will be a recurring, bi-weekly ride that will start and end at the Trek Bicycle Shop on 869 Brannan Street, with a stop at the Ferry Plaza for some coffee and nibbles.
May 28, Rooftop Party w/ EMBRZ at Hotel VIA. Enjoy a beautiful day party featuring the amazing sounds of EMBRZ. Right across the street from Oracle park, this breathtaking venue leaves you in awe.
Sundays in May, Farmers Market. The East Cut is hosting a farmers market at The Crossing at East Cut through May 2023 with the goal of establishing a permanent Sunday farmer's market in the neighborhood.
Movies all Month Long. Located in the heart of downtown San Francisco, The Cut Outdoor Cinema at The Crossing is the Bay's first year-round outdoor cinema. Check out what's coming to the big screen.
Image Credit: The Cut Outdoor Cinema on Facebook
Sincerely Yours
Jasper is a convergence. Of structure and imagination. Of the classic and the eclectic. Of art and life. This 400-foot high-rise apartment building crowns San Francisco's fabled Rincon Hill and stands as an iconic addition to the city skyline. It is a statement about elegance in a place where elegance actually means something. Be sure to follow Jasper on Facebook and Instagram as we share news and updates about our exciting new community.  #rentjasper It's a heck of a place to call home.