Thu / 26 January 2023
The Jasper Agenda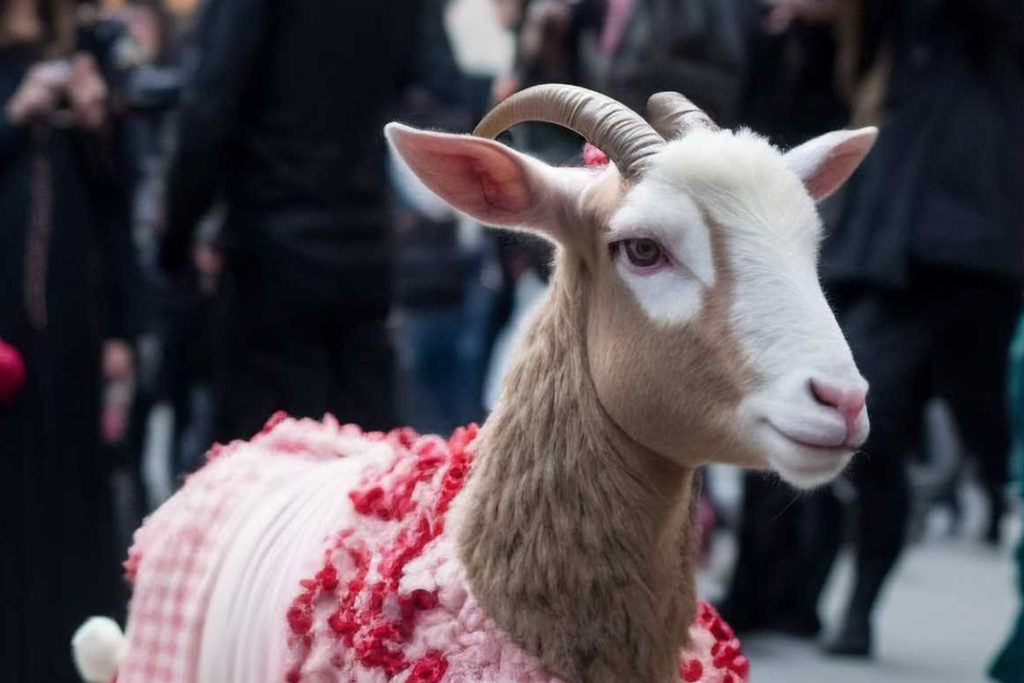 Life at Jasper puts you in the center of excitement every month. February is full of a variety of must attend events to the City. We've rounded up a few that include Lunar New Year celebrations, comedy, Valentine's fun, and much more. Map out your month here:
February 1-28, Hearts in SF Display.  View the 2023 'Hearts in SF' sculptures at the Ferry Building! Designed by over 20 talented artists who donated their time in support of the San Francisco General Hospital Foundation, featuring landmarks and beautiful San Francisco scenes.
February 1-5, Year of the Rabbit on Parade. Rabbit statues will be publicly displayed around San Francisco to help ring in the new year. The Rabbit statues spotlight local artists as well as reflect upon the culture, people, and traditions surrounding Chinese New Year.
February 2, First Thursdays at SFMOMA. From 1–8 p.m. on the first Thursday of every month, Bay Area residents can enjoy SFMOMA's galleries filled with lively and inspiring art — for free.
February 3, Comedy at The Crossing. Head to The Crossing at East Cut for a night filled with laughs, drinks, bites, and more. This is the perfect date night activity or Saturday night gathering with friends.
February 4, Chinese New Year Parade. One of the few remaining night illuminated Parades in North America and the biggest parade celebrating the lunar new year outside of Asia.
February 4, Kristina Cho, Mooncakes and Milk Bread. Stop by the Foodwise Classroom for a cooking demo followed by a book signing hosted by Book Passage at their shop inside the Ferry Building Marketplace.
February 4, Pet Portraits Day. In celebration of the Joan Brown retrospective, SFMOMA is partnering with the San Francisco SPCA to bring you Pet Portraits Day, an exciting live art extravaganza.
February 5, Year of the Rabbit at The Crossing. Celebrate the Lunar New Year at The Crossing at East Cut with lion dancers, Miss Asian Global Court, calligraphy, music, food, drink and more.
February 9, Love Bites! Bring a date or indulge solo – the best of the Ferry Building is at your fingertips! Gourmet bites, wines, cocktails, music and art activities as you celebrate the love of San Francisco.
February 11, SF Beer Week Kick Off Party @ Salesforce Park with Barebottle. Featuring dozens of local craft breweries and a multitude of releases, including special one-time collaborations you won't want to miss.
February 11, Latin Night "Be My Valentine". "Latin Valentines Party in a lovely Saturday Night" San Francisco be ready to dance all night in a great atmosphere across the Oracle Park.
February 11, Community Free Day | KP Thrive @ MoAD. Plan every Second Saturday for THRIVE @ MoAD Community Day with free admission to all the exhibitions.
February 11-19, Valentines Cupid Run. Run in the first Valentines Cupid Run at your own time and pace with our designed course.
February 12, The Art of Sushi Making. Learn the tips and tricks from a professional sushi chef in this highly interactive and hands-on class at the Ferry Building.
February 14, Be Mine at The East Cut. A great opportunity to make friends and meet your neighbors! You won't want to miss great music, party lights, activities and more.
February 14, Goat My Valentine Fashion Show. This popular community event and happy hour comes to Union Square for a GOAT Fashion Show this Valentine's Day 2023 from 4-6pm.
February 17, Azucar Fridays @ The Crossing at East Cut. Grab your dancing shoes and head down to The Crossing for a tutorial in Bachata Dance and Latin Beats in the Beer Garden.
February 18, Mark Dommen, One Market Restaurant. Stop by the Foodwise Classroom for a cooking demo featuring the seasonal bounty of the Ferry Plaza Farmers Market.
February 20, Lang Lang Plays Grieg. Lang Lang joins Esa-Pekka Salonen and the SF Symphony for Edvard Grieg's Piano Concerto, a work that seizes attention through its dramatic opening, pianistic flourishes, and echoes of Norwegian folk tunes.
February 24, Golden State Warriors vs. Houston Rockets. Watch the Warriors take on the Rockets at the Chase Center.
February 24, Claire Chase: 'Pan'. SF Symphony Collaborative Partner and flutist Claire Chase will present a one-night only performance of Marcos Balter's 'Pan'.
February 25, Jammin' at The Crossing. Join the last Sunday of each month for music class and bond with your child.
Now-March 12, Entwined. One of San Francisco's most celebrated (and popular) public light installations, Entwined, has returned to Golden Gate Park and will dazzle through March.
Image credit: https://visitunionsquaresf.com/
Sincerely Yours
Jasper is a convergence. Of structure and imagination. Of the classic and the eclectic. Of art and life. This 400-foot high-rise apartment building crowns San Francisco's fabled Rincon Hill and stands as an iconic addition to the city skyline. It is a statement about elegance in a place where elegance actually means something. Be sure to follow Jasper on Facebook, Twitter, YouTube and Instagram as we share news and updates about our exciting new community.  #rentjasper It's a heck of a place to call home.