Wed / 12 October 2022
Enjoy Some Local Flavor During San Francisco Restaurant Week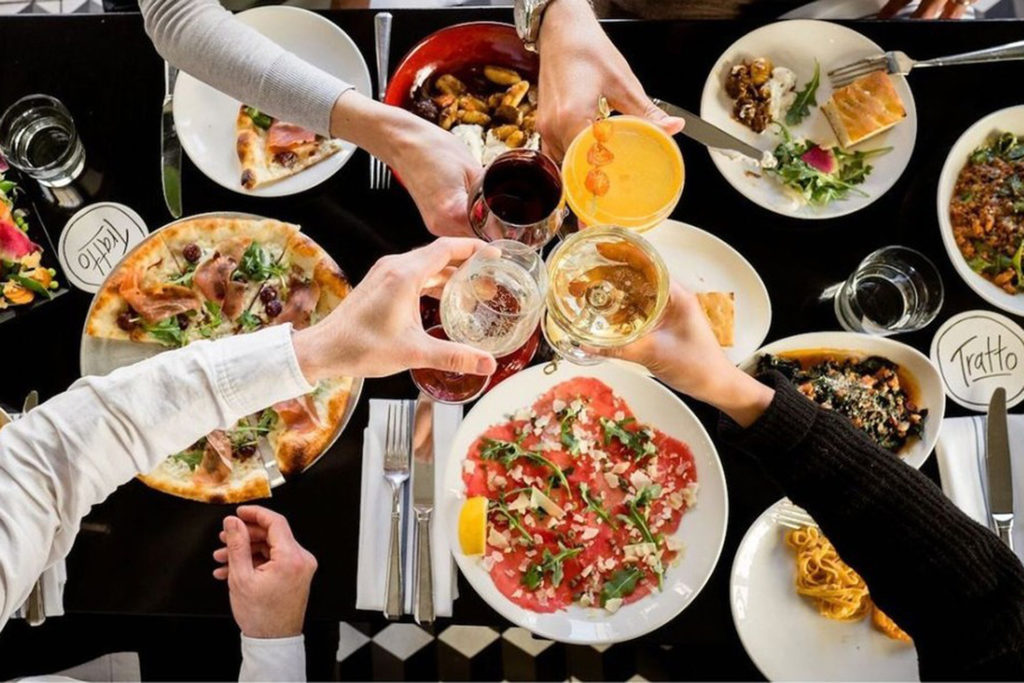 When you live atop Rincon Hill in The East Cut delicious dining options abound. No matter what you may be craving, chances are it's close-by when you live at Jasper. Catch the return of Fall San Francisco Restaurant Week from October 21 through October 30, featuring over 180 participating restaurants offering special menus at great price points. Celebrate the flavors of San Francisco's unique and diverse neighborhoods (we're looking at you SoMa, FiDi and Embarcadero) as participating restaurants offer special prix-fixe menus at one or more the following price points:
Brunch or Lunch (2+ Items or Courses): $10, $15, $25, $30
Dinner (3+ Items or Courses): $30, $45, $65, $75
Many diners use this twice-annual week to try out new restaurants and some of their signature dishes. We've gathered a few spots around Jasper to add to your culinary agendas during Fall San Francisco Restaurant Week:
International Smoke in SoMa, 0.5 miles from Jasper. International Smoke recognizes that fire is the start of all cooking and ignites a new spark of flavor and creativity focused on woodfired steaks, seafood, ribs, and vegetarian entrees. At the center of the dining experience, the bar creates a social space where guests can connect with friends over delicious food and drinks. Dinner $75.
EPIC Steak, 369 The Embarcadero, 0.5 miles from Jasper. This Embarcadero steakhouse on the waterfront is a unique addition to San Francisco's culinary landscape with a deep wine list, a beautiful view of the Bay, and innovative cuisine offers exciting, yet fundamentally sound, preparations of steaks, meats, game, poultry and seafood. Dinner $75.
ROOH, 333 Brannan Street in SoMa, 0.5 miles from Jasper. ROOH is an urban, Indian-inspired restaurant and cocktail bar serving playful cocktails & modern Indian fare with California accents. ROOH draws its inspiration from the vibrancy of the culture and art, as well as the innovative spirit of modern India. Dinner $75.
Zero Zero, 826 Folsom Street, 0.6 miles from Jasper. Nestled in San Francisco's SoMa district, Zero Zero is a swanky eatery with a lively bar scene – perfect for a quick bite at the bar, having dinner with old friends and everything in between with wood-fired, thin-crust pizzas & other Italian standards. Dinner $45.
Ozumo, 161 Steuart Street in FiDi, 0.6 miles from Jasper. Creative sushi, robata grilled items & an extensive sake menu in a contemporary space. Jeremy Umland, founder of Ozumo, found his passion for Japanese cuisine as an exchange student in 1979. Ozumo set itself apart by truly focusing on the grand culture and beauty of Japanese food, drink, and custom. Lunch $30.
Perry's, 155 Steuart Street, 0.6 miles from Jasper. Perry's signature dishes include traditional cobb salad, tomato bisque, a selection of prime steaks, and of course, the renowned hamburger. The décor is warm – murals reminiscent of the memorabilia made famous at the original location, combined with exposed brick walls and its breathtaking views of the Bay. Lunch $30.
Perbacco + Barbacco, 220-230 California Street in FiDi, 0.7 miles from Jasper. Perbacco introduces urban San Francisco to the full range of flavors found in the Italian regions of Piemonte and Liguria, with a touch of France by way of Provence. Barbacco in a modern trattoria, reflecting a part of San Francisco's city life, a casual dining experience that still delivers quality food and wine and attentive, personable service. Lunch $30. Dinner $45-65.
Stay tuned for updates on SF Restaurant Week, including a list of participating restaurants and menu details, by following us on Instagram and visiting their website here.
Image credit: eatdrinksf on Instagram
Sincerely Yours
Jasper is a convergence. Of structure and imagination. Of the classic and the eclectic. Of art and life. This 400-foot high-rise apartment building crowns San Francisco's fabled Rincon Hill and stands as an iconic addition to the city skyline. It is a statement about elegance in a place where elegance actually means something. Follow Jasper on Facebook, Twitter, YouTube, and Instagram as we share news and updates about our exciting new community. #rentjasper It's a heck of a place to call home.