Wed / 1 June 2022
The Jasper Agenda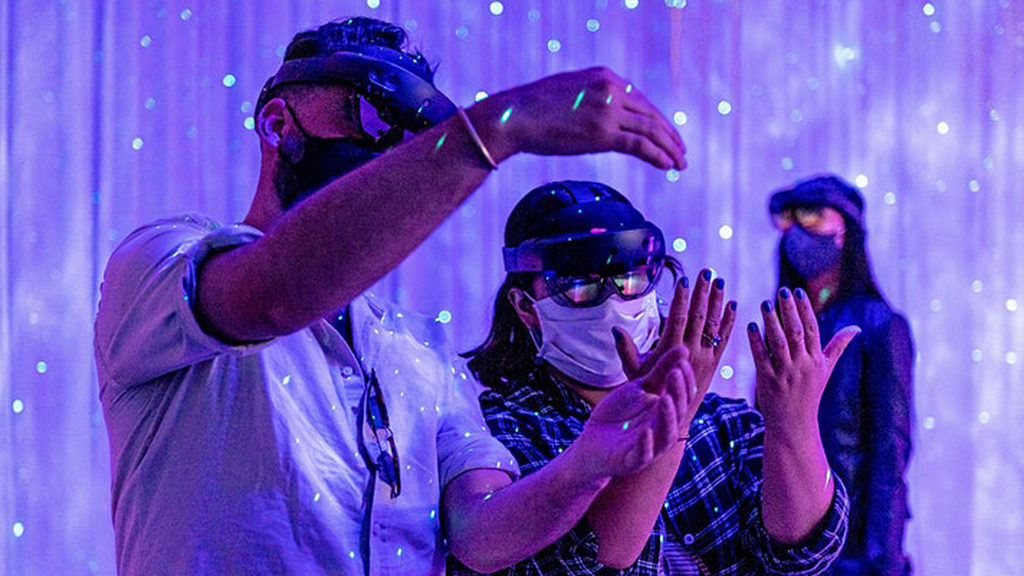 Life at Jasper puts you in the center of excitement each and every month. June brings summer and a variety of must attend events to the City. We've rounded up a few that include live music and dancing, Pride month activities SF Giants games with special promotions, comedy at The Crossing, and much more. Map out your month here:
June 2, 8, 9 + 15, The Unreal Garden: San Francisco. Discover the world's most advanced holographic experience with your friends and family in the heart of San Francisco.
June 3, Comedy at The Crossing. Join The Crossing at East Cut for a night filled with laughs, drinks, bites, and more, featuring top rising comedians from the Bay Area.
June 4, Book Passage X Foodwise Market-To-Tables Demos. The Ferry Plaza Farmers Market will be hosting a free cooking demo with famed fermentationist, author, and queer farmer Sandor Katz, promoting his new book, Fermentation Journeys, at the Foodwise Classroom.
June 4 + 18, Live Music in the Square! Every Saturday there will be live music performances at Union Square Park! Bring your friends, family and neighbors, grab some lunch and enjoy live local acts.
June 5, HEAD WEST Marketplace. Explore Bay Area makers, crafters, designers, artists and vintage merchants on the Back Plaza while watching a drag show and other local drag performers.
June 8, 15, 22 + 29, Dance Outdoors with Rhythm & Motion. Rhythm & Motion and Yerba Buena Gardens Festival invite you to join us for R&M Fusion class at the beautiful Yerba Buena Gardens.
June 9, "Farmers Market Fresh" Cookie Class. Learn intricate decorating techniques and leave the Ferry Building with a beautifully boxed, custom decorated cookie set perfect for gifting or eating.
June 11, Juneteenth At The Waterfront. Kick off Juneteenth celebrations with a day of fun, community, and delicious, handcrafted food at the Embarcadero Ferry Terminal Plaza and Ferry Plaza Farmers Market.
June 11, SF Pride Day at Giants. Join the Giants for SF Pride Day at Oracle Park presented by Peet's Coffee. Special Event tickets include limited-edition SF Pride socks.
June 12, Trivia Night At The Crossing. America's premier providers of custom trivia entertainment, The Big Quiz Thing, will perform again at The Crossing's outdoor beer garden for a deluxe, in-person team-trivia game show.
June 16, Drag Me to the St. Francis. Enjoy show-stopping performances from our headliners Willam from RuPaul's Drag Race, and the iconic Lady Bunny.
June 17, Ferry Friday. The Ferry Building will host a handful of local musicians, The Gemstones, delicious food vendors from La Cocina, live interactive mural painting from Rock Paper Scissors Collective, plus a Rollin' with the Homos drag show in honor of Pride Month.
June 17, Azucar Fridays @ The Crossing at East Cut. On the third Friday of each month, grab your dancing shoes and head down to The Crossing for a tutorial in Bachata Dance and Latin Beats in the Beer Garden.
June 18-19, Mural Display And Pop-Up Art Sale. Contemporary painter and art activist Tracy Piper will be hosting a pop-up art sale at the Ferry Building. She will be selling her vibrant figurative prints and paintings.
June 22, Lunch Breaks & Beats. Every 4th Wednesday, founder DJ Lamont and members of his DJ community bring the music of our generation to your lunchtime break.
June 24-26, Rainbow Eats from Acme Bread Company. On Pride Weekend (June 24-26), Acme will be selling delicious lemon almond cookies with festive rainbow sprinkles.
June 25-26, San Francisco Pride 2022. Returning in-person for 2022, this year's Pride celebration includes the annual Sunday Pride Parade down Market Street to Civic Center Plaza.
Fridays in June, Ferry Fridays. Enjoy weekly live music on the Ferry Building's Back Plaza featuring Bay Area musicians all summer long! Grab your favorite Ferry Building refreshments inside the Marketplace and enjoy our outdoor dining area with picture perfect bay views.
Every Sunday, Boombox Bootcamp from 10-11am at the Ferry Building.
Image credit: The Unreal Garden
Sincerely Yours
Jasper is a convergence. Of structure and imagination. Of the classic and the eclectic. Of art and life. This 400-foot high-rise apartment building crowns San Francisco's fabled Rincon Hill and stands as an iconic addition to the city skyline. It is a statement about elegance in a place where elegance actually means something. Be sure to follow Jasper on Facebook, Twitter, YouTube, and Instagram as we share news and updates about our exciting new community. #rentjasper It's a heck of a place to call home.