Wed / 2 March 2022
Pickleball is Suddenly Everywhere, Including The East Cut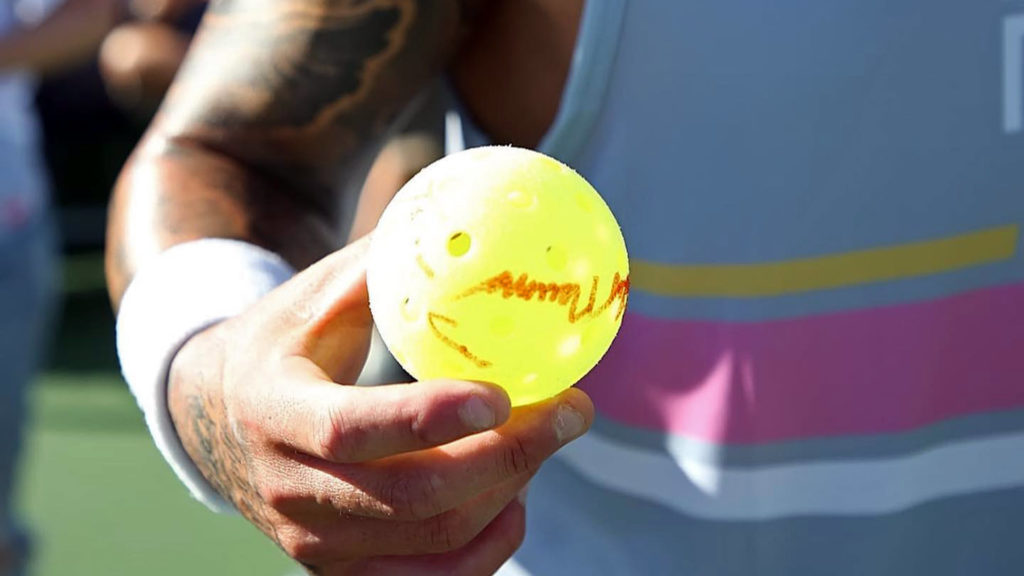 Do you pickleball? The popular paddleboard sport is similar to a racket sport and incorporates elements of badminton, table tennis and tennis into a fast-paced game. Played with solid paddles made of wood or composite materials, players attempt to hit a perforated polymer ball, much like a wiffle ball, over a net. It's fast, fun and a wonderful workout.
Called the "fastest-growing sport in America" by The Economist, Pickleball saw as many as 4.2 million players in 2020. According to Parade Magazine "The last five years have really seen a huge growth in pickleball participation in the U.S.," says Upson. He shares two reasons why pickleball has taken off…. First, it's easy to learn. You can get out there on the court, and after an hour and a half or so, you won't embarrass yourself. In today's fast-paced society, we don't want to spend a lot of time learning a new sport when we can do it in a couple of hours, and then go out and play as much as we want…It's a more relaxed sport, and people who play almost feel like they're in a community of their own. They are generally open to others, even newbies, joining them on the courts. And then they can hang out afterward and get a beer, a glass of wine or a bite to eat. That social acceptance and openness in a sport is rare."
Pickleball comes to The Crossing
According to the San Francisco Chronicle, Pickleball took off during the pandemic as a new favorite outdoor activity and it looks like momentum for the sport is only increasing! This is likely due to the low cost of entry to play (paddle and ball), the fact that the game is fast-paced and allows for socializing. 

Finding an open court is becoming increasingly difficult but The East Cut hosts two courts at The Crossing available for public use Friday through Sunday! More information is available via this link.  Looking for pickleball paddles?  Here is a nice review of some of the best pickleball paddles out there. For all things San Francisco Pickleball, visit pickleballsf.com. For national news, visit the USA Pickleball Association.
Image credit: https://www.facebook.com/usapickleballassociation
The Royal Treatment
In ancient Greece, any guest could be a god. That's how we think of our residents and the folks they invite over. It translates to more than just respectful customer service. It means genuine empathy and concern for people's well-being. Our 24/7 on-site staff obsess over details to make your home life warm and comfortable. You can hit them up for anything from laundry pickup and local organic food delivery to dog walking and excursion planning. Friendliness begets friendliness. Joy yields more joy. That's what it's all about. Discover new, luxury San Francisco apartments at Jasper in Rincon Hill. Be sure to follow Jasper on Facebook, Twitter, YouTube, and Instagram as we share news and updates about our exciting new community. #RentJasper It's a heck of a place to call home.