Thu / 10 March 2022
Grande Crêperie Now Open At The Ferry Building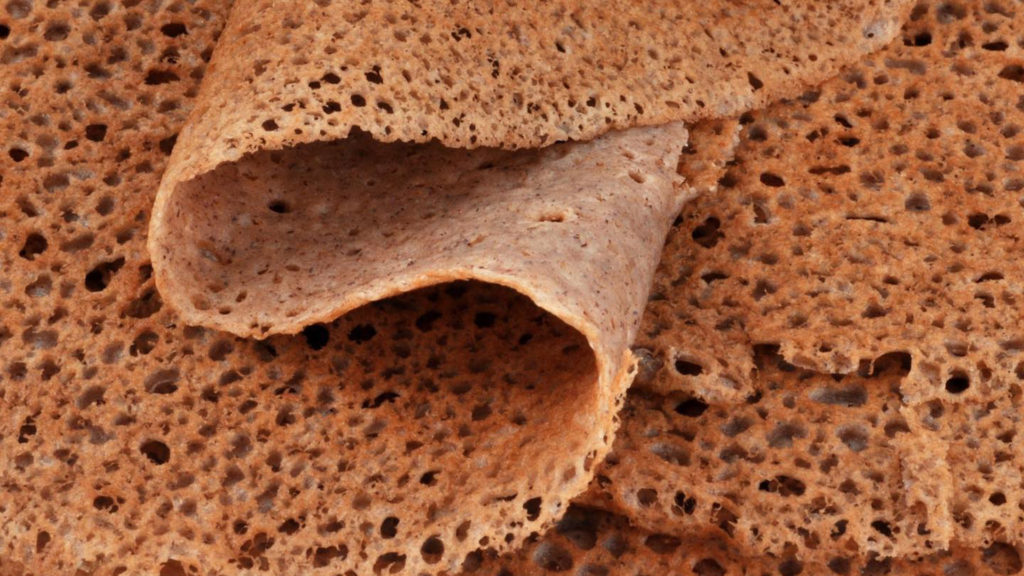 Indulge in a combo of sweet and savory crepes with views of the Bay Bridge and ferry boats, just a mile from your door at Jasper! The Le Marais Bakery team has officially opened the Grande Crêperie in the former Frog Hollow Farm space in the San Francisco Ferry Building Marketplace, just across from canelé legend Boulettes Larder. Diners can order at the counter indoors and snag one of 10 seats inside, or step outdoors to 30 bistro seats on a heated patio.
Transporting Ferry Building visitors to France with a traditional crêperie serving savory buckwheat galettes and sweet crêpes using local ingredients, Grande Crêperie celebrates the artisanal crêpes that are the cornerstone of casual French cuisine.
Eater SF reports, "Owner Patrick Ascaso may be known best for his croissants, but he says crepes were also a childhood favorite. He grew up outside of Paris but says the best crepes hail from Brittany, where he snacked on them during summer vacations to the coast. He says he and his wife Joanna Pulcini-Ascaso have wanted to open a creperie for years but were too consumed with running the bakery. "We've been talking about this for more than a decade," Ascaso says. "Crepes and champagne are the perfect marriage."
Offering a selection of traditional flavored crepes, both savory and sweet, the Grande Crêperie menu highlights seasonal, Bay Area grown ingredients brought to the market by the region's farmers, as well as locally brewed and beloved Wrecking Ball Coffee. In the traditional Breton style, there are two batters, one sweet and white and one savory and buckwheat, the latter naturally gluten free. There are nine crepes in each style, for a total of 18 crepes across the full menu. In addition to crepes, customers can also expect Le Marais Bakery's famous artisanal, all-butter, natural levain croissants and pastries, including some new French specialties like Nantes Cake, Tarte Normande, and Palet Breton.
The savory crepes include a classic ham and cheese, completed with a sunny egg folded into the center; fishy types laid with smoked salmon and piled with Dungeness crab; and veggie variations smothered with wild mushrooms and broccoli di ciccio.
The sweet crepes counter with all housemade ganache, Nutella, caramel, and marmalade, as well as fresh strawberries and spiced pears. Beyond crepes, there's a simple salade verte and a selection of favorite pastries from Le Marais, should you require an almond croissant. Ascaso is also getting into gateaux des enfants, or childhood cakes, including traditional Breton cakes that may be simply sugar glazed or spread with jam. And a seaside vacation calls for ice cream, in this case extra creamy French vanilla soft serve pumped into a buckwheat waffle cone. Espresso comes from local Wrecking Ball Coffee Roasters, and once they sort out the liquor license in a couple of weeks, dry white wines will hail from France and Austria, and cider will be another treat from Brittany — dry and effervescent, it pairs beautifully with crepes and cheese.
Grande Crêperie is open Wednesday to Sunday, 8 a.m. to 3 p.m., with future plans to extend through dinner. Delivery, website ordering, cocktails, and party planning to come as well.
Read the full Eater SF exclusive. For the latest updates, follow the Ferry Building (@ferrybuilding), Le Marais Bakery (@lemaraisbakery) and Grande Crêperie (@grandecreperie) on social media.
Image credit: @grandecreperie
Sincerely Yours
Jasper is a convergence. Of structure and imagination. Of the classic and the eclectic. Of art and life. This 400-foot high-rise apartment building crowns San Francisco's fabled Rincon Hill and stands as an iconic addition to the city skyline. It is a statement about elegance in a place where elegance actually means something. Be sure to follow Jasper on Facebook, Twitter, and Instagram as we share news and updates about our exciting new community. #rentjasper It's a heck of a place to call home.