Mon / 14 June 2021
Local Love – Alexander Book Store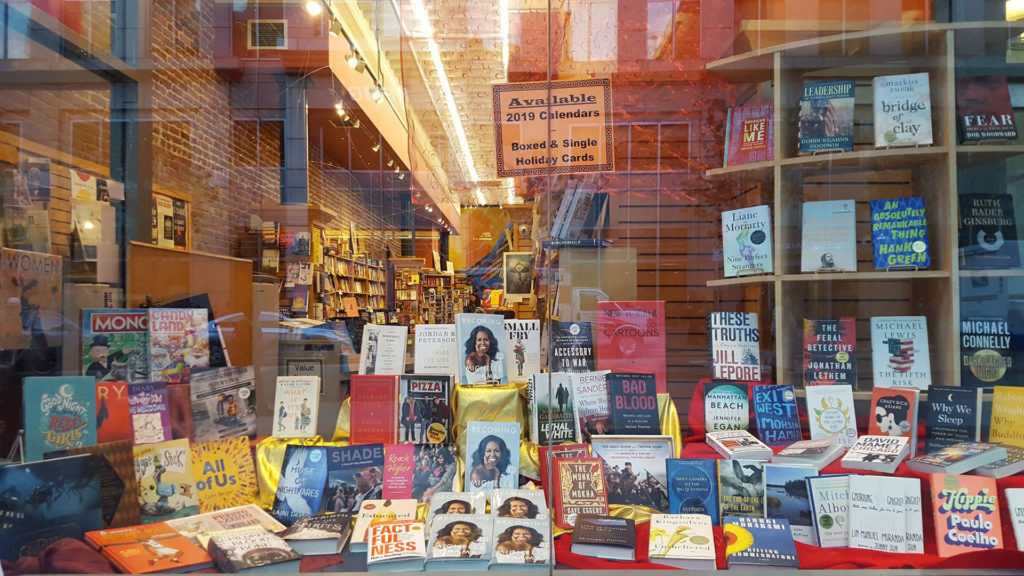 Just a short 0.5 mile walk from your home at Jasper, you'll find a neighborhood gem, Alexander Book Company.  Conveniently located in SOMA at 44 2nd Street, book lovers will enjoy three floors stocked with over 50,000 new books to browse and shop. 
Alexander Book Company is a full-service independent bookstore that has been serving San Francisco's readers since 1990. As most of us rely upon technology for ordering and shopping, there is something special about a neighborhood bookstore. A friendly and knowledge staff helping you choose a book is priceless. Gain insight, get opinions and recommendations or just relax in the midst of a bibliophile's paradise, the choice is yours.
Haven't visited Alexander Book Company. Take a look at what Yelpers are saying about this SOMA gem.
This is a gem in the neighborhood.  The person who selects book, arrange them and present them must be an insightful and intelligent person. Such great and fun selections of books that are just overlooked in the big chain stores. I am so lucky to have this store nearby! – Joy Z.
Love, love this place.  *Amazing* selection of three floors, and wonderful, knowledgeable staff ready to help.  Lots of indie stuff too.  This is what bookstores used to be – and this one still is.  A favorite to drop in around lunchtime and just browse, although I often end up leaving with at least one book.  Stop by and check them out! – S. K.
I have been looking for a little book and three local bookstores told me they no longer carry it – yet I found it at Alexander Book! I didn't have time to stay long there but the staff were friendly and helpful. And it definitely carries books on a variety of topics! Finally, their free book wrapping is great and beautiful! I highly recommend it to book lovers! – Almond W.
Great little bookstore. Always a good selection of the latest and the classic. I've used them many times to find hard-to-get titles for me. They are helpful and super-accommodating. A pleasure to have this fine example of a small business flourish despite today's trend toward big and unhelpful chains. – Diane K.
And when you purchase a book or two from Alexander Book Company, they donate to charity.  They have helped plant over 602,240 trees as of June 2021! Alexander Book Co. supports Trees for the Future (TFTF), a non-profit organization planting trees around the world in communities struggling with severe problems related to deforestation.
Find out more on their website and Facebook page.
Image Credit: Alexander Book Company on Facebook
The Royal Treatment
In ancient Greece, any guest could be a god. That's how we think of our residents and the folks they invite over. It translates to more than just respectful customer service. It means genuine empathy and concern for people's well-being. Our 24/7 on-site staff obsess over details to make your home life warm and comfortable. You can hit them up for anything from laundry pickup and local organic food delivery to dog walking and excursion planning. Friendliness begets friendliness. Joy yields more joy. That's what it's all about. Discover new, luxury San Francisco apartments at Jasper in Rincon Hill. Be sure to follow Jasper on Facebook, Twitter, YouTube, and Instagram as we share news and updates about our exciting new community. #RentJasper It's a heck of a place to call home.