Fri / 19 March 2021
Ring in Spring at the Ferry Building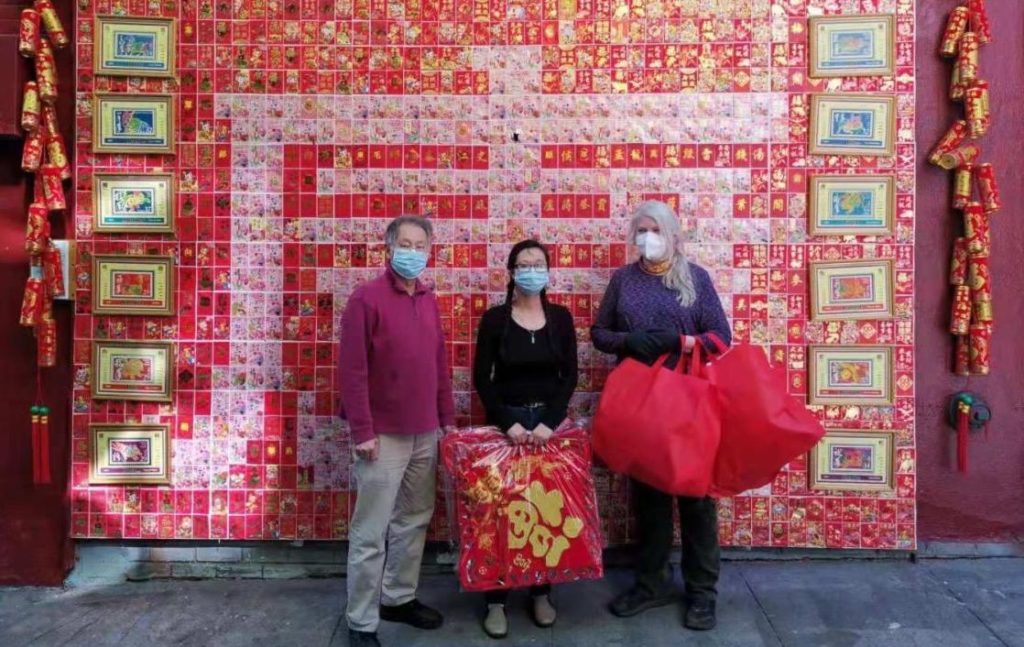 The spring equinox occurs on Saturday, March 20th and you can easily celebrate the fresh new season at the nearby San Francisco Ferry Building, just a mile from your door at Jasper with plenty of spring flavors and fun popping up.
Explore Chinatown. Every Saturday in March from 8am-3pm you can shop some of Chinatown's beloved businesses during a popup. Two decorated gates are embellished with inspiration from Chinatown Shops in decorations and lanterns sourced from small family-owned shops. Featured shops will have pop-up tables in front of the gates, including: The Chinatown Kite Shop, offering unique kites, China Live, offering jarred house sauces, and Fortune Cookie Factory, offering an array of Fortune Cookies.
Get Cheesy. The California 2021 Artisan Cheese Festival is going virtual this year, with two incredible events you can join from anywhere. March 14th join @lacremawines for the Bubble Brunch Virtual Cooking Demo featuring three recipes to cook along with or enjoy later. March 26th is the Virtual Cheese Festival – order your virtual Grand Tasting Kit including over 4lbs of artisan cheese.
March Madness. Golden Gate Meat Company has your St. Patrick's Day celebration fare covered with housemade corned beef and cabbage sausages as well as Passover brisket for your seder. Though Easter isn't until April, it's not too early to start thinking about your Easter dinner and preorder your ham, Napa Valley spring lamb, pork crown roast and more.
Savor the Citrus. Be sure to savor winter citrus like blood oranges, grapefruits, and kumquats before they're gone! The Ferry Plaza Farmers Market is open year round, rain or shine, on Tuesdays and Thursdays (10am-2pm) and Saturdays (8am-2pm). You can also find fresh fixings for homemade meals and more. Order a curated selection of seasonal fruit at cuesabox.square.site.
Sweet Treats. Try Miette's Lemon Debutante cake. The Debutante has three layers of sponge cake infused with tart lemon syrup, it's filled with lemon curd, and frosted with lemon buttercream. Another sweet treat are the bunnies popping up on Miette's shelves. Stop by and fill your basket with chocolate eggs, pastel candies and the cheeriest foil wrapped chicks.
Toast to Spring. Enjoy the outdoors and Ferry Plaza Wine Merchants' new menu items at their outdoor wine bar, open Monday through Friday 12:00 p.m.-7:00 p.m. and weekends 11:00 a.m.-6:30 p.m. Enjoy the Nova Style Smoked Salmon and the Mediterranean Mezza Plate. Insider tip: In April, FPWM's seasonal Rose club will be available so plan ahead and get your glasses ready.
Find the Fnnch Honey Bear. Fnnch's beloved Honey Bears are now on a cone at Humphry Slocombre! Fnnch Honey Bear Ice Cream is ultra creamy honey ice cream made one batch at time with raw, wild Oregon honey and spun into bright, velvety perfection. Available for the entire month of March.
Sample Stonehouse. Stonehouse California Olive Oil is offering more sampler sets than ever so you can taste and play at home! They have a Citrus Sampler, new Vinegar and Olio Nuovo Samplers in a variety of sizes, as well as olive oil and spice sampler sets, or pick your own selection of products.
Little Black Box. Spring inspires a sense of wanderlust. Recchiuti is satisfying this craving by indulging in the magic of the Black Box. Each perfectly balanced truffle is designed with bold flavors to (safely) transport you and your taste buds miles away from your couch. Chosen as the New York Times' Wirecutter Best Chocolate Box selection of 2020, the best-selling Black Box holds 16 of the most popular confections all handmade in San Francisco.
You can also shop Mercato online for door-to-door delivery service to get your Ferry Building favorites including Bay Crossings, Village Market, Golden Gate Meat Company, and many more.
Image credit: San Francisco Ferry Building website and Facebook Page
The Royal Treatment
In ancient Greece, any guest could be a god. That's how we think of our residents and the folks they invite over. It translates to more than just respectful customer service. It means genuine empathy and concern for people's well-being. Our 24/7 on-site staff obsess over details to make your home life warm and comfortable. You can hit them up for anything from laundry pickup and local organic food delivery to dog walking and excursion planning. Friendliness begets friendliness. Joy yields more joy. That's what it's all about. Discover new, luxury San Francisco apartments at Jasper in Rincon Hill. Be sure to follow Jasper on Facebook and Instagram as we share news and updates about our exciting new community. #RentJasper It's a heck of a place to call home.