Thu / 10 December 2020
Holiday Movies To Add To Your Watchlist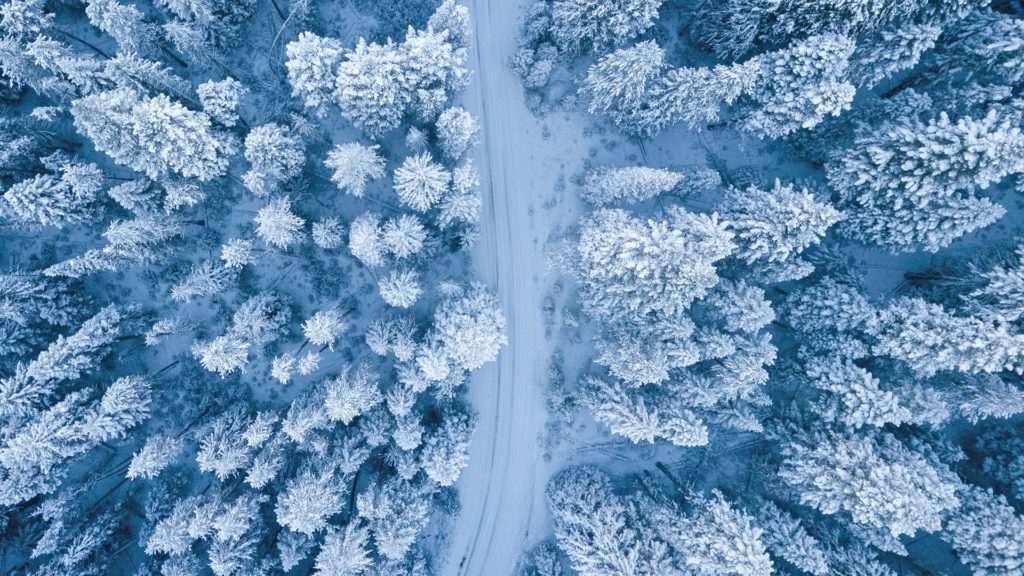 'Tis the season! From newcomers like Christmas Chronicles and Arthur Christmas to classics like Rudolph and A Christmas Story, we've made our list of great holiday films and checked it at least twice. And, while some classics are a must-watch every holiday season, there is always room for more titles to add to your rotation while getting cozy on the couch in your Jasper home.
1. A Christmas Story: A young boy must convince his parents, his teacher and Santa that a Red Ryder B.B. gun really is the perfect gift for the 1940s.
2. How The Grinch Stole Christmas: A grumpy hermit, utilizing his 4-legged companion, hatches a plan to steal Christmas from the Whos of Whoville. (The updated 2018 is a sweeter story if you want to sway from the original)
3. A Charlie Brown Christmas: This beloved "Peanuts" tale reminds us all of the reason for the season, and adults and kids alike are sure to enjoy the sweet story and colorful animation.
4. Home Alone: When a young boy is accidentally left home alone by his family during Christmas vacation, he must protect his home from a pair of burglars. (The second one is equally good)
5. National Lampoon's Christmas Vacation: The Griswold family's plans for a big family Christmas turn into a big disaster.
6. Miracle on 34th Street: When a nice old man who claims to be Santa Claus is institutionalized as insane, a young lawyer decides to defend him by arguing in court that he is the real thing.
7. Rudolph, The Red-Nosed Reindeer: A misfit reindeer and his friends look for a place where they will fit in and be accepted.
8. Frosty The Snowman: A living snowman and a little girl struggle to elude a greedy magician who is after the snowman's magic hat.
9. Santa Claus is Comin' To Town: A mailman reveals the origin of Santa Claus.
10. Serendipity: Considering the whole plot of the movie is set in motion by a Christmas shopping meet-cute, we think it warrants a re-watch in December.
11. Elf: After causing havoc on the elf community due to his ungainly size, a man raised as an elf at the North Pole is sent to the U.S. in search of his true identity.
12. Love Actually: Follows the lives of eight different couples in dealing with their love lives in various loosely interrelated tales all set during a frantic month preceding Christmas in London.
13. Die Hard: Not a fan of Love Actually? Then this action movie about an office Christmas party taken over by terrorists might be just what you need. Yippee-ki-yay!
14. The Polar Express: A young boy embarks on a magical adventure to the North Pole. During his adventure he learns about friendship, bravery, and the spirit of Christmas.
15. The Nightmare Before Christmas: Jack Skellington, king of Halloween Town, discovers Christmas Town, but doesn't quite understand the concept.
16. Christmas with the Kranks: This holiday flick follows a couple who anger their neighbors by planning to skip Christmas in favor of a Caribbean cruise trip.
17. Last Holiday: Queen Latifah plays a small-town saleswoman who spends her life savings on a holiday trip to Europe after finding out she has a terminal illness … except there's a twist!
18. It's A Wonderful Life: An angel helps a compassionate but frustrated businessman by showing what life would have been like if he never existed.
19. White Christmas: A song-and-dance team become romantically involved with a sister act and team up to save a failing Vermont inn of their former commanding general.
20. The Santa Clause: When a man accidentally kills Santa on Christmas Eve, he finds himself magically recruited to take his place.
21. A Christmas Carol: Charles Dickens' classic story of a Victorian-era miser taken on a journey of self-redemption, courtesy of several mysterious Christmas apparitions.
22. Scrooged: A modernized version of A Christmas Carol where a selfish, cynical television executive is haunted by three spirits bearing lessons on Christmas Eve.
23. Mickey's Once Upon a Christmas: Some beloved Christmas tales get a Disney makeover in this three-part animated film.
24. The Man Who Invented Christmas: This story behind the story of how Charles Dickens dreamed up the classic A Christmas Carol. This film could jump-start joy even in Scrooge.
25. The Holiday: Two women troubled with guy-problems swap homes in each other's countries, where they each meet a local guy and fall in love.
26. Gremlins: In this holiday(ish) horror movie, a cute and fuzzy present spawns evil offspring that ruin Christmas Eve after a boy breaks three important rules.
27. The Muppet Christmas Carol: The Muppets perform the classic Dickens holiday tale, with Kermit the Frog playing Bob Cratchit, the put-upon clerk of stingy Ebenezer Scrooge.
28. A Charlie Brown Christmas: Snoopy, Lucy, Linus, those iconic Peanuts dance moves: It's beginning to look a lot like A Charlie Brown Christmas.
29. Arthur Christmas: It's up to Arthur, Santa's youngest son, to deliver a present to the forgotten tyke before Christmas morning dawns.
30. Jingle Jangle: Decades after his apprentice betrays him, a once joyful toy maker finds new hope when his bright young granddaughter appears on his doorstep.
31. Christmas Chronicles: The story of sister and brother whose Christmas Eve plan to catch Santa Claus on camera turns into an unexpected journey that most kids could only dream about. (Part 2 is newly released this year)
Happy Holidays from the Team at Jasper!
The Royal Treatment
In ancient Greece, any guest could be a god. That's how we think of our residents and the folks they invite over. It translates to more than just respectful customer service. It means genuine empathy and concern for people's well-being. Our 24/7 on-site staff obsess over details to make your home life warm and comfortable. You can hit them up for anything from laundry pickup and local organic food delivery to dog walking and excursion planning. Friendliness begets friendliness. Joy yields more joy. That's what it's all about. Discover new, luxury San Francisco apartments at Jasper in Rincon Hill. Be sure to follow Jasper on Facebook, Twitter, YouTube and Instagram as we share news and updates about our exciting new community. #rentjasper It's a heck of a place to call home.