Tue / 17 November 2020
Ways to Give Back This Holiday Season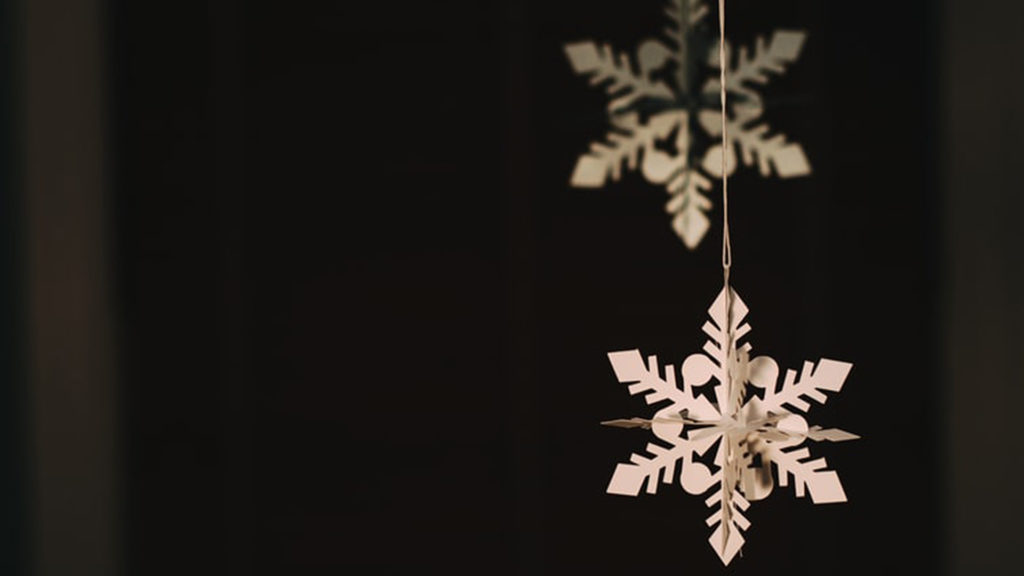 In a season when many of us are focused on shopping and gift giving, the holiday season is a good time to think about another kind of giving: donating. Here are a few ways for you to give back this holiday season and help make a difference in someone's life.
Stock the Lava Mae Buses. Lava Mae delivers dignity for those experiencing homelessness, one mobile shower at a time. You can donate hygiene essential items to stock the bus with hygiene products.
Project Homeless Connect. Hosting an In-Kind donation drive in your community is a great way to come together and to serve your community. Donations can be purchased directly from their Amazon Wishlist including backpacks, sleeping bags, electronics, hygiene items and socks.
Make a Mask. Project Homeless Connect is accepting handmade face masks. To make your own face masks, use the tutorial and Submit This Form to donate masks.
Choose Your #RedKettleReason. Give the gifts of help, healing, and hope this season. Choose your community, your cause and invite friends to participate in a Red Kettle fundraiser that can change lives.
Make a Difference in a Dog's Life. Adopt or foster a four-legged friend this season of giving. Rocket Dog Rescue saves homeless and abandoned dogs across the Bay Area from neglect, abuse or euthanasia by fostering them in homes where they can be socialized, vaccinated and treated for any ailments. You can also ask about donating blankets, pet food, and toys.
Become a Food Runner. Help alleviate hunger, prevent waste, and foster community by becoming a food runner. Food Runners picks up excess perishable and prepared food from businesses such as restaurants, caterers, bakeries, hospitals, event planners, corporate cafeterias, and hotels and delivers it directly to neighborhood food programs.
Get Involved with Glide. Brighten up your holidays by bringing light to others by donating your time to Glide this season. Volunteer on-site in small groups to serve a meal or volunteer virtually by gathering a group of friends and collect items at home.
Give Grub. Food and Fund Drives are a great, fun way to raise awareness about hunger and mobilize your community to provide food for neighbors in need. For every $1 you donate, the SF-Marin Food Bank can distribute $5 worth of food! They are taking limited volunteers as well as food donations.
Clean Out Your Closets. Give a woman a new start with your gently-used clothing. Dress For Success provides support, professional attire and the development tools to help women thrive in work and in life. They are asking donors to sign up for a specific time slot to drop off.
Warm Up a Neighbor. Episcopal Community Services has suspended volunteering, but you can still help vulnerable neighbors. Purchase or sponsor warm fleece jackets, towel sets, and throw blankets, for seniors, veterans, and other adults at risk of or experiencing homelessness in San Francisco. Purchase directly from their Wishlist.
Clear Clutter. Donate possessions you no longer need to the Salvation Army. Your donation will help to provide the essential gifts of food, shelter, and hope to those hurting right here in our community.
Give the Gift of Warmth. The need for coats this fall and winter will be greater than ever before. Donate your new and gently worn coats to children, families, veterans, and seniors. One Warm Coat has drop-off centers around the region. Make sure your coats are clean and wearable before donating them.
Donate Toys. The U. S. Marine Corps Reserve Toys for Tots Program collects new, unwrapped toys and distributes to less fortunate children. Search for the nearest drop off location.
Angel Tree. Walmart and The Salvation Army are joining forces to help families in need by providing new clothing and toys to children each year. The Angel Tree accepts donations in person and online.
Sincerely Yours
Jasper is a convergence. Of structure and imagination. Of the classic and the eclectic. Of art and life. This 400-foot high-rise apartment building crowns San Francisco's fabled Rincon Hill and stands as an iconic addition to the city skyline. It is a statement about elegance in a place where elegance actually means something.

Follow Jasper on Facebook, Twitter, YouTube and Instagram as we share news and updates about our exciting new community.  #rentjasper It's a heck of a place to call home.