Sat / 3 October 2020
Fall Finds at the Ferry Building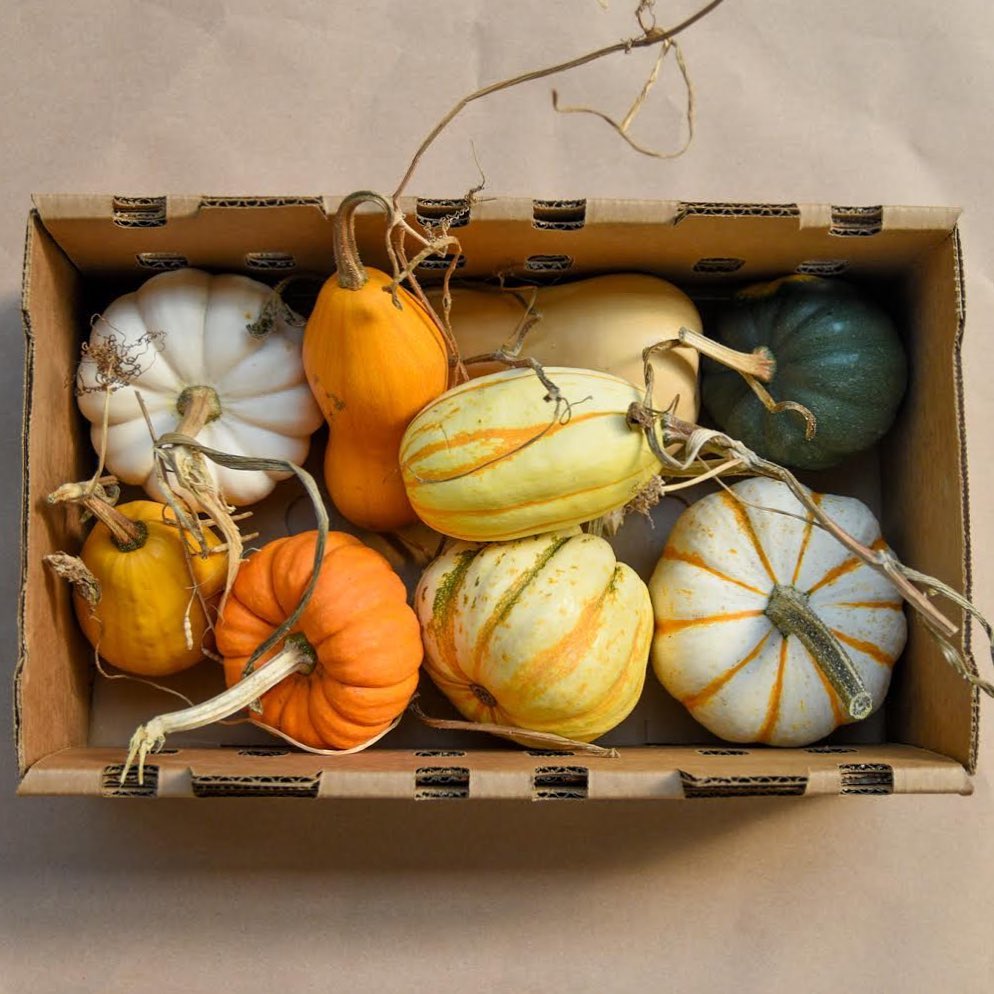 Autumn is in the air at San Francisco Ferry Building! Fall for the season and fresh new finds with this round up of fall favorites, just a mile from your door at Jasper.
⁠⠀
Calavera Truffles. Wickedly delicious sweets this way. Burnt Caramel Calavera Truffles are made with a smoky blend of Burnt caramel and 70% dark chocolate ganache. They also have Key Lime Apples! Plus, you can treat yourselves to Tahitian Vanilla Bean Marshmallows for your hot cocoa.
Spiced Pumpkin Sundae. Humphry Slocombe is combining Chinese Five Spice and pumpkin for a mega festive fall scoop. The Spiced Pumpkin Sundae features Pumpkin 5 Spice ice cream, marshmallow fluff and caramel too. Yum!
Pumpkin Spice Latte Tart. Smooch Tartshop is offering up fall inspired tarts including Maple Pecan, Blackberry Macaroon, Pumpkin Spice Latte and many more fall flavors. ICYMI, they are a permanent fixture at the Ferry Building now!

Pumpkin Bread. Every year in early October, Acme Bread brings back their beloved pumpkin breads and rolls. These are soft, buttery breads made with roasted winter squash, fresh cranberries, raisins, walnuts, and a hint of warm spice. Perfect for breakfast or an afternoon treat.
Seasonal Sausages. Golden Gate Meat Company's seasonal sausages are here. Choose from butternut squash turkey or savory pork and pumpkin seed. Fall is in the air!
Oktoberfest Bratwurst. Gott's Roadside now offers spacious outdoor dining with a delicious special for October. Grilled Niman Ranch bratwurst topped with Sonoma Brinery sauerkraut, house-made pickled vegetables and Sir Kensington's Spicy Brown Mustard served in a split-top, butter-toasted bun.
Pumpkin Chocolate Mini Muffins. Recipe courtesy of the Carmel Honey Company, new to the Ferry Building!
HEAD WEST Marketplace. Shop small and look stylish doing it at the new outdoor pop-up market, located on the back plaza. Marketplace dates will take place on November (8th) and a Holiday Weekend in December (12+13th).
Fall is in the air at the farmers market, which means hard squash, persimmons, pomegranates, and more. The CUESA Farmers Market Box is a curated selection of some of the best and freshest offerings from San Francisco's beloved Ferry Plaza Farmers Market, available for contactless curbside pickup on Saturdays. They are getting in on the fall fun with these seasonal boxes:
McGinnis Ranch Decorative Gourd Box. Welcome fall to your home with a festive assortment of decorative small pumpkins and gourds from McGinnis Ranch.
Fall Fruit Box. This is a beautiful and fresh curated selection of fall fruit.
Bottom of Form
Take a few minutes to enjoy the gorgeous City weather and your new fall favorite bites on the Ferry Building outdoor patios. For the fall season, live music has been relocated to the front of the building, along the Embarcadero. 
Photo credit: Cuesa on Instagram
Sincerely Yours
Jasper is a convergence. Of structure and imagination. Of the classic and the eclectic. Of art and life. This 400-foot high-rise apartment building crowns San Francisco's fabled Rincon Hill and stands as an iconic addition to the city skyline. It is a statement about elegance in a place where elegance actually means something.
Follow Jasper on Facebook, Twitter, YouTube and Instagram as we share news and updates about our exciting new community.  #rentjasper It's a heck of a place to call home.